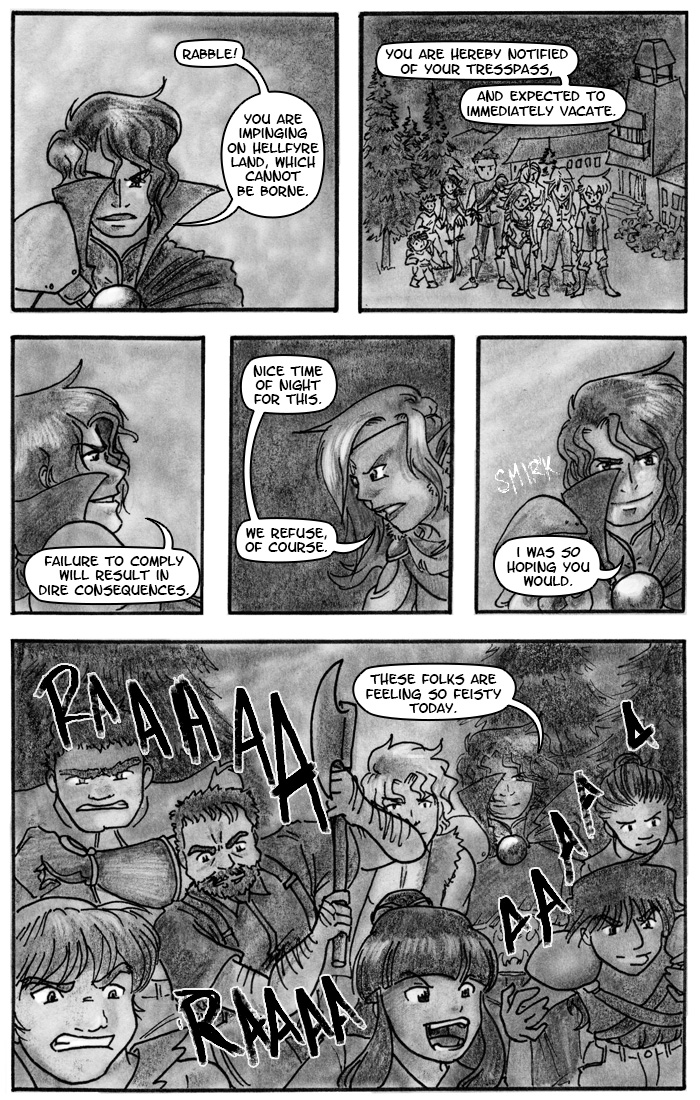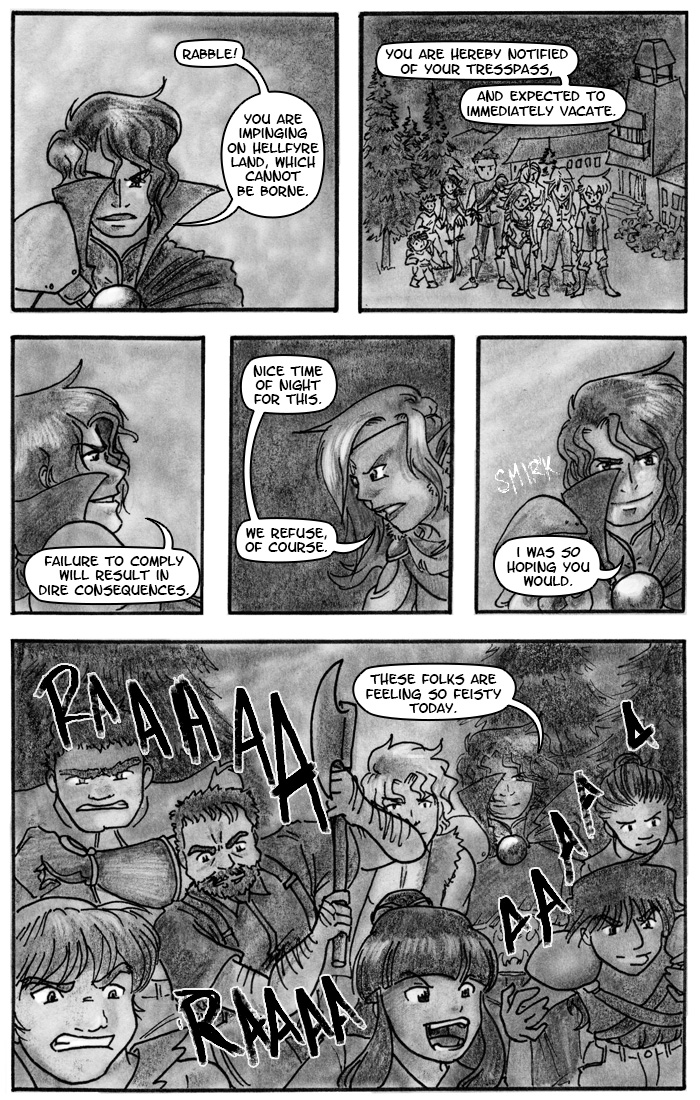 Watch
I got a new scanner! It... makes very little difference for BA (though there's less clean-up to do, huzzah!), but being able to scan things in colour again is glorious.
Bowspirit's Aim is an ongoing quasi-fantasy webcomic updating intermittently here on
xella
. You can read it from the beginning
here
.
Fourth Target: Chained
Current Page: [Trespassing]
Previous Page: [From the Smoke]
Next Page: [Barking Orders]