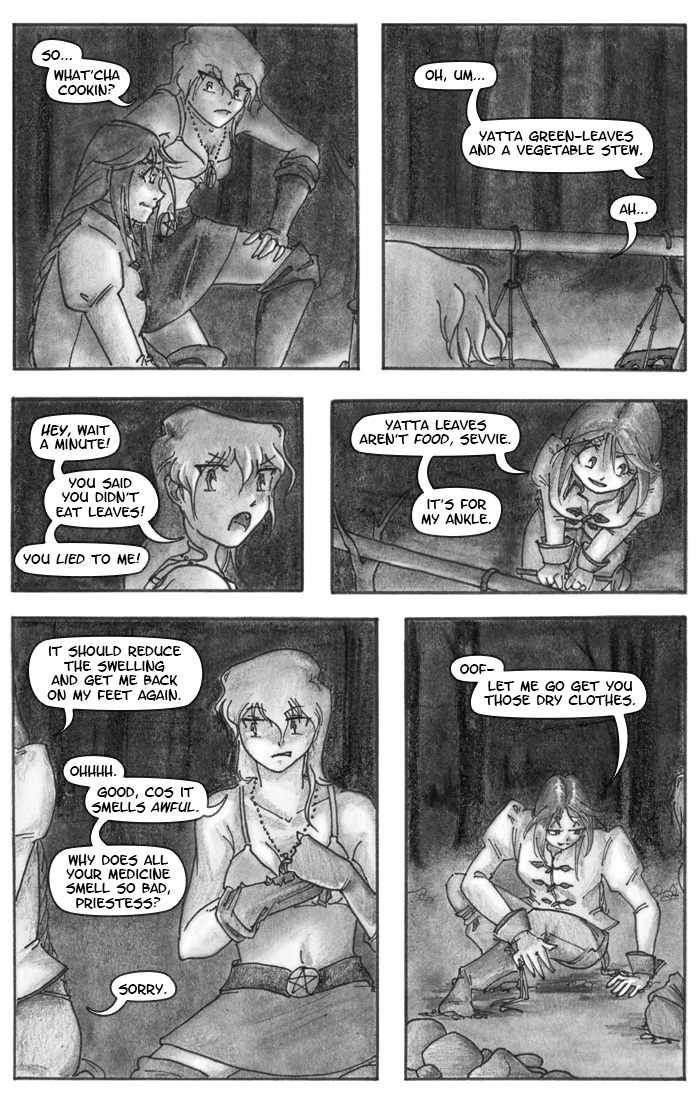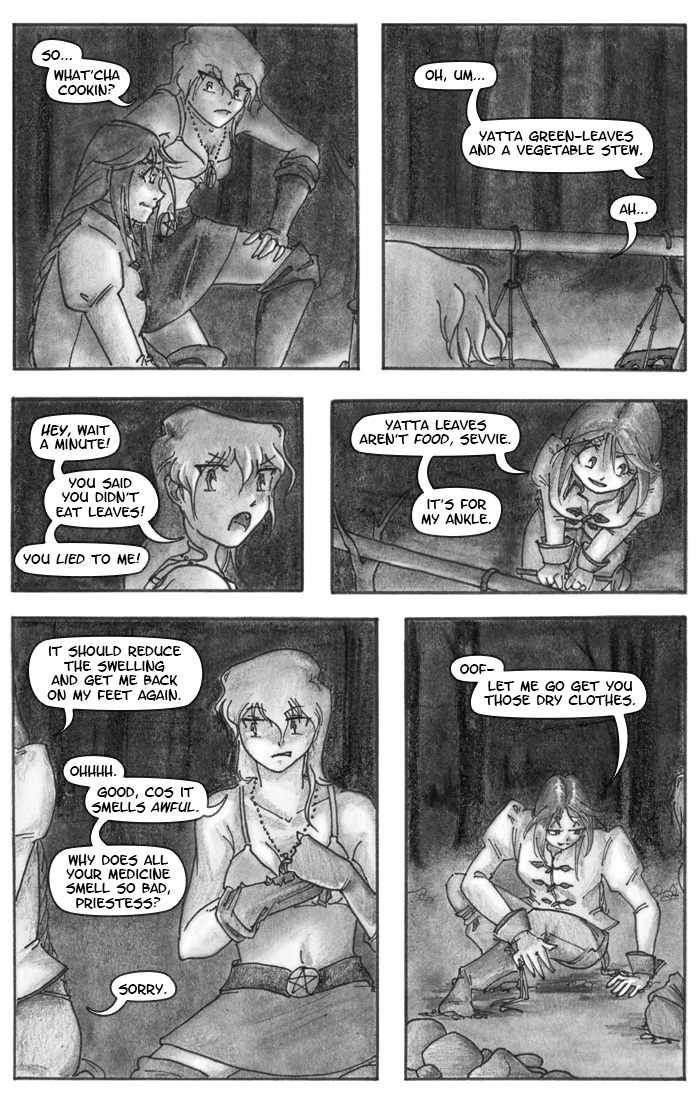 Watch

Wet hair Sevvie is a good look! Especially that 3rd panel.
Reply

Wet hair sevvie is haaard tho. I dunno what it is, maybe just because I'm so used to her hair being a certain way, all anime-esque. That's probably it, actually, since she always feels weird/off-model when I draw her with it up, too.
Reply

I get the same way with my characters. Not Adian, tho... I think because I've changed his hairstyle a few times over the years. More than the others.
Reply