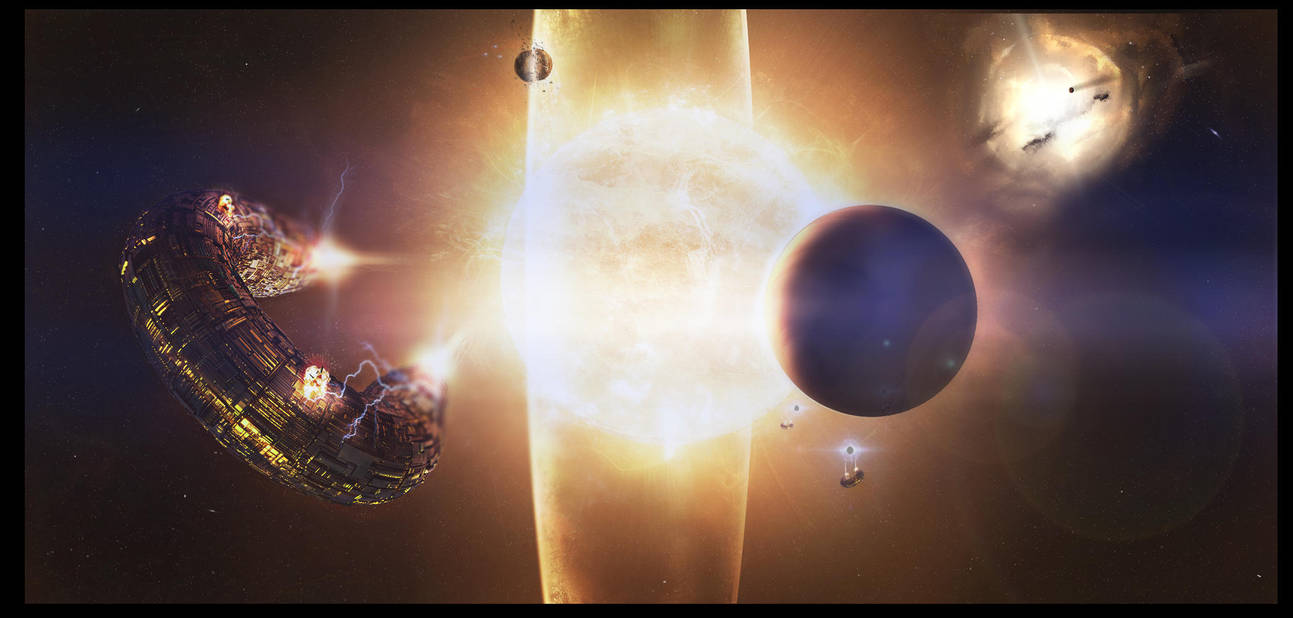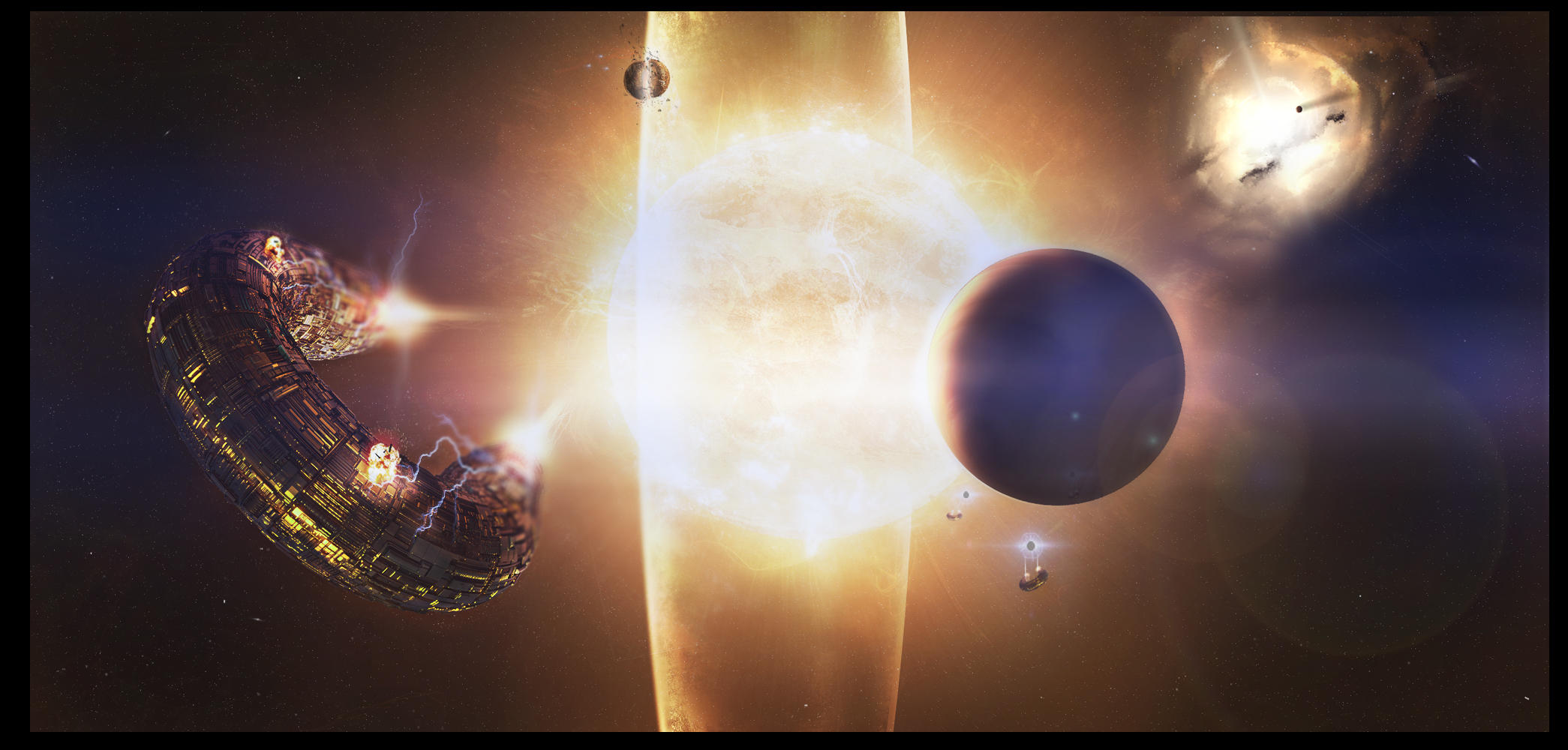 Watch
Well, been quite a while since I posted a space piece... well actually... ANY artwork at all
So, here you go! Enjoy!
About this piece:
I wanted to make a star so this is my first or second attempt I believe.
The space ship used was created for me by
sinuxsteve.deviantart.com/
.
Anyway, I tried a few new techniques like making the gas giant, however it was my first time and I feel somewhat displeased with the outcome.
EDIT*
Remade the gas giant and added some rings

.
Note: Had to remake deviation due to problems editing the original deviation.

Reply

Dang ;o That was long time ago when we were talking about spacearts

How are you?
Anyway, this is pretty awesome *-* I want to get hints from you how to do it

Cheers.
Reply

Yeah haha, I've been not bad, uni's started so really busy.
And thanks, some hints would be to use blurs in moving objects, observe colours in this piece of work, and see what it's like. Specifically, look at the random blue line thing through the whole piece. I'd say that contrast is also an issue, you would want to have a nice contrast between dark and light colours, or else it's gonna look bland.
Reply

i have a very wide imagination, and i cant think of anything better than this (in this catagory) in other words it is amazeballs

Reply

o.O. Such high praise. I appreciate it

. Thanks a bunch, glad you like it that much

.
Also, thanks for the +fav

.
Reply

Reply

Reply

Glad you think so!

Reply

Reply