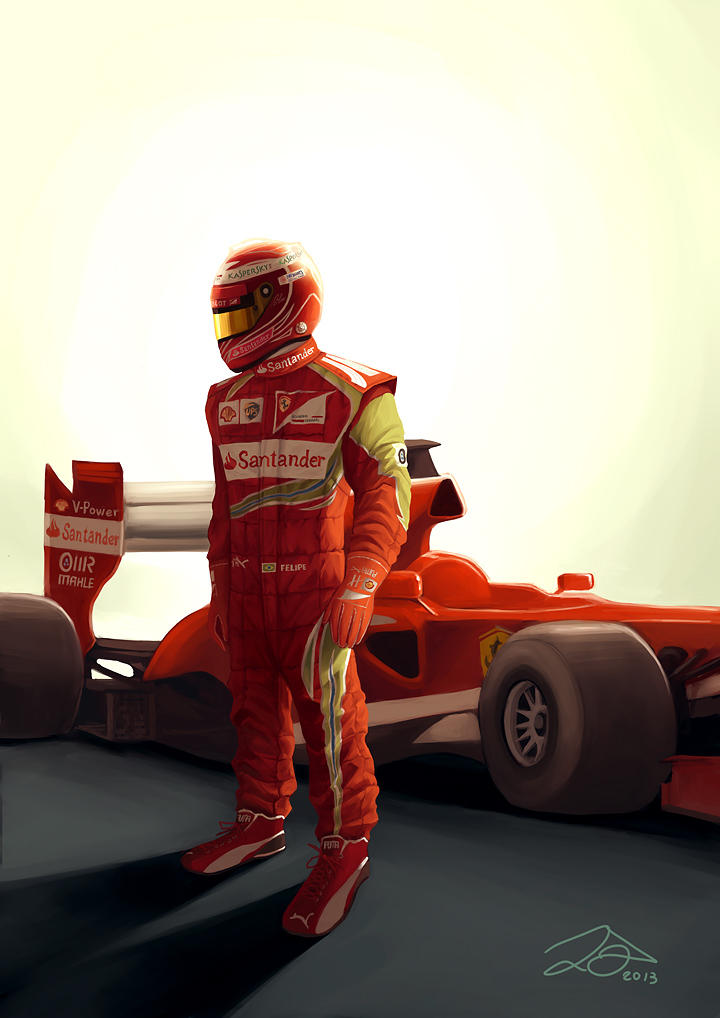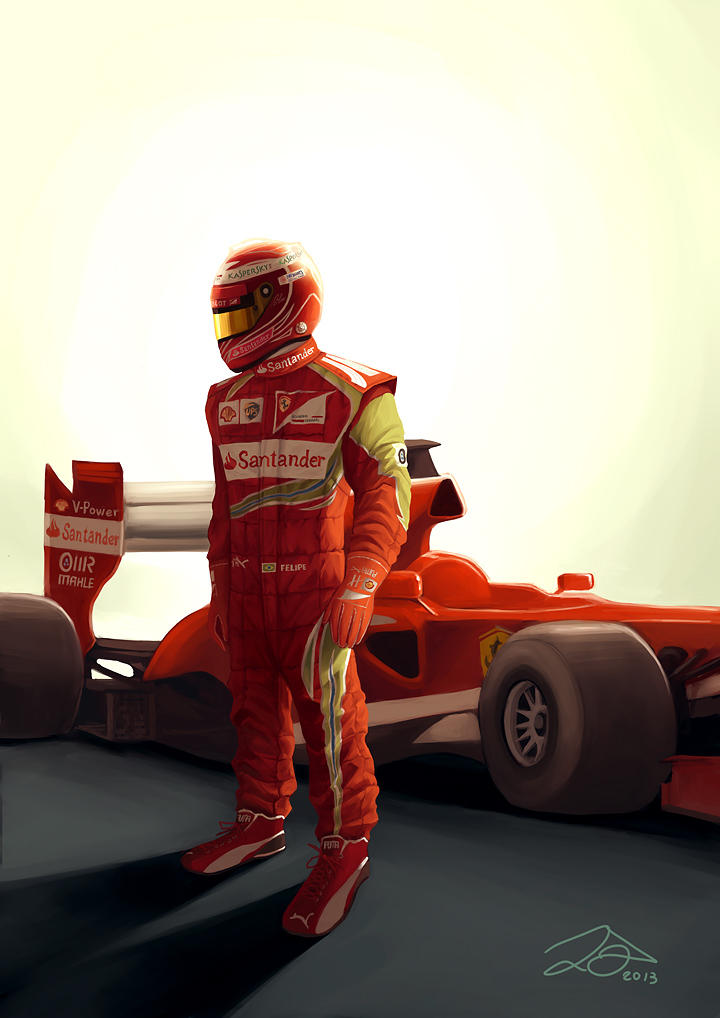 Watch
I felt I needed to do something for the last race of the season. Felipe Massa has been my favorite driver since the first time I watched Formula 1, so him leaving Ferrari has been quite an emotional ordeal for me. Spent quite a few fours on this, as opposed to the quick headshot it was originally supposed to be. But it felt good. I needed to do this. Features Felipe's special helmet and suit for the Brazilian Grand Prix 2013.
One chapter ends, and another one begins. Força Felipe!

Oh wow, it's gorgeous! How did you manage to do the special helmet and racesuit in such a short space of time?! God, I'll miss seeing him in red.
Reply

Thank you a lot!

That's probably the whole reason I did this, because even though I'm probably be going to draw him a ton more times in the future, I really love drawing him in red and I'll miss it terribly

And, well... I did manage to cram 12 something hours of painting between waiting for Q3 to begin and before the start of the race. So there's that.
Reply

It's just such an evocative colour, and he wears it so well! Ha, the wait for Q3 was ridiculous, I'm sure you managed to get most of it done in that time!

Reply

Love this I am a Massa fan too so happy to see someone has done this it looks fantastic Forza Felipe
Reply