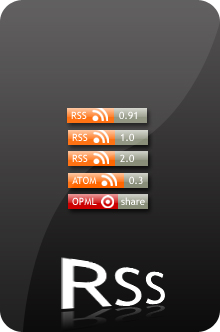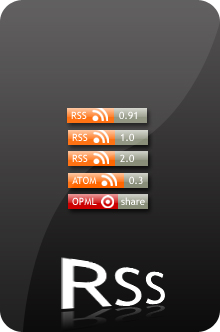 RSS Buttons!
v 0.91
v 1.0
v 2.0

ATOM
OPML

Cool Rss feed icons..Very unique..

Reply

Adding the version numbers really limits the people who are going to use this.

Most of us don't know and the CMS might automatically update the version anyway.

Most of the time the version doesn't matter. They type (atom, RSS) is good to have on the icon, though.
Reply

They are great, but in this format they aren't useful!
Reply

would be nice if u would add a zip with the icons
i download screen shots?
Reply

Reply

Reply
Great Work, can you send me the Icons plz?

Greetz from Berlin
Reply