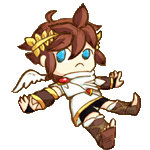 Hi, I'm Dylan. I'm 13 years old and am a giver of no fucks. I've been drawing for most of my life and only really picked it up about two years ago. I spend most of my time on YouTube, listening to music, drawing, and playing video games. I act like I'm stupid to throw you off when I'm actually really smart and I tend to be really sassy.
If I meet a new person I will either be shy or sassy to them. If I hate you then oooooo boy, lots of arguing. I tend to be redundant and make run on sentences, as you can clearly see.
I have a bad case of Turrets (is that how it's spelled?) Syndrome and a sick sense of humor. You'll find that I'm the friend who'll laugh at your pain.
:thumb669131385:
Favourite Visual Artist
Don't have one
Favourite Movies
Lucy, The Perks Of Being A Wallflower, The Avengers, Guardians Of The Galaxy
Favourite TV Shows
*backing away*
Favourite Bands / Musical Artists
NateWantsToBattle, Set It Off, 3 Days Grace, Toby Fox, Marshmello, Galantis, JubyPhonic
Favourite Books
The Graveyard Book, Harry Potter, Percy Jackson, The Underneath
Favourite Writers
John Green, Rick Riordan, J.K. Rowling
Favourite Games
Minecraft, Okami, FNAF 1, Undertale, Mario Kart 8, Super Smash Bros. for the Wii U and 3DS
Favourite Gaming Platform
Console
Other Interests
I'm drawing. Constantly.