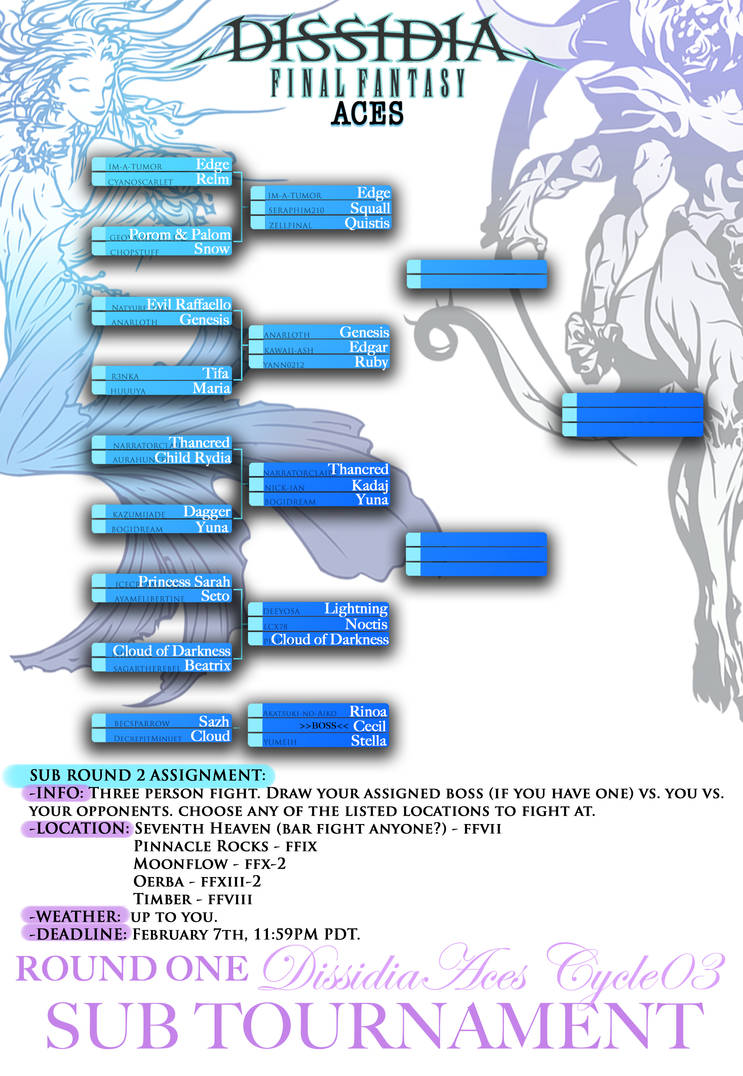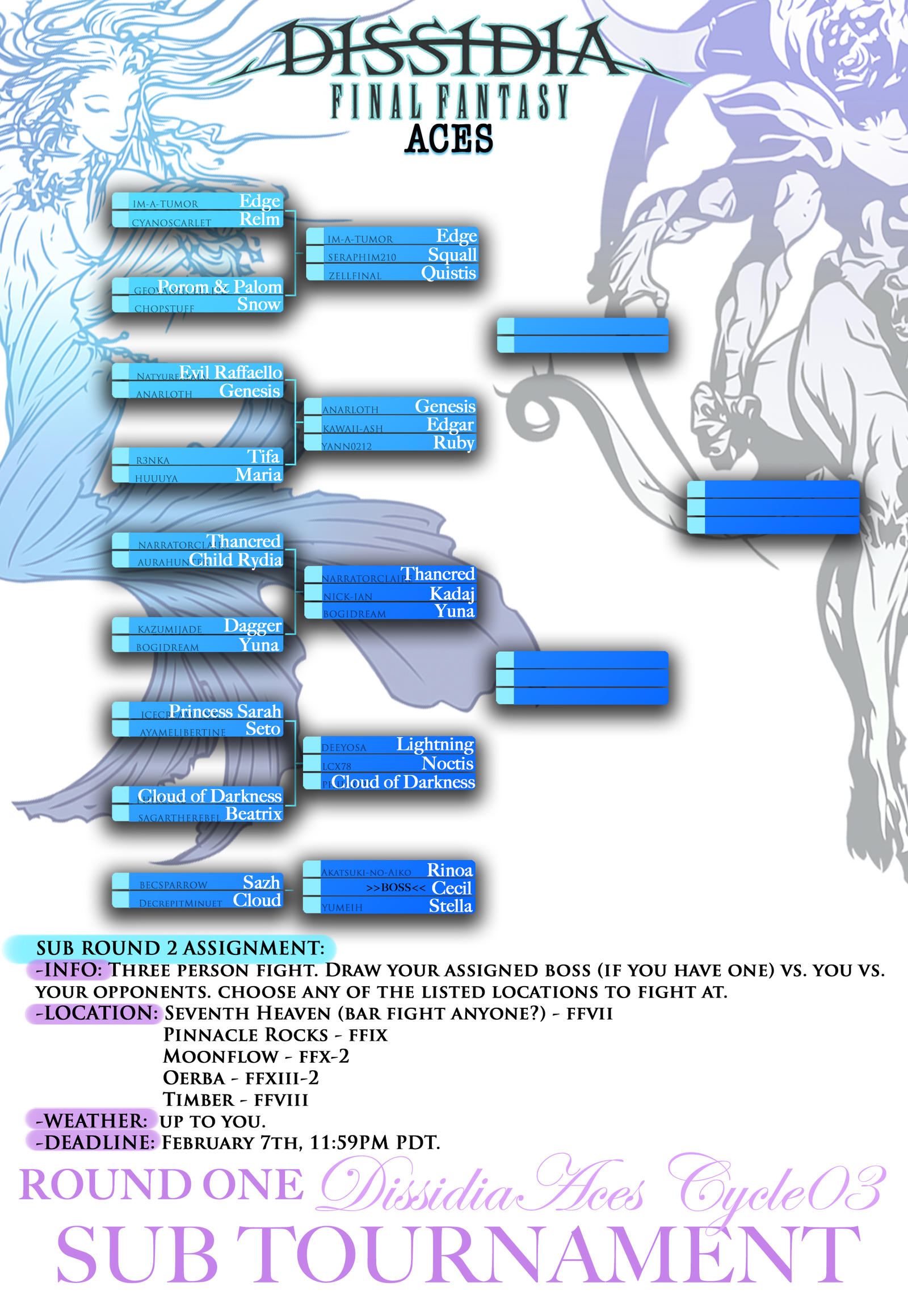 Watch
INFO POSTED ON IMAGE
Yes we're having a sub-tournament for this round, so if you lost in the main tournament, you get placed here! There is still hope! n_n I hope to see entries from you all!
I'll edit this more as we progress, sorry the future looks choppy or whatever
HUGE FILE IS HUGE LOL
©SERAPHIM210
©SQUAREENIX
©COCAKURA

I hesitate between too much places... T_T

"Earthquake" can happen in any place eh?

* Streeeeeeesses *
Reply

Lol just pick one place n_n
Reply

Of course but I prefer chose one wich appear consistent, concerning the characters. At least concerning Genesis (I don't know Raffaello).

Little storyline in the comment is well or bad seen? *curious*
Reply

Storylines in the comments are okay

Reply

Okay, then I'll search a little about Raffaello.

I've chosen the place (not Vana'diel this time). I hope I'll have enough time for finish my work.

If I win this next round (not sure, but of course I would like this, logical eh?!), it will be allowed to choose a place from the same world? "Weather" choices will be same?
Reply

I won't be able to participate here. The deadline falls on the same day as our final thesis defense. Really a shame.

((
Reply