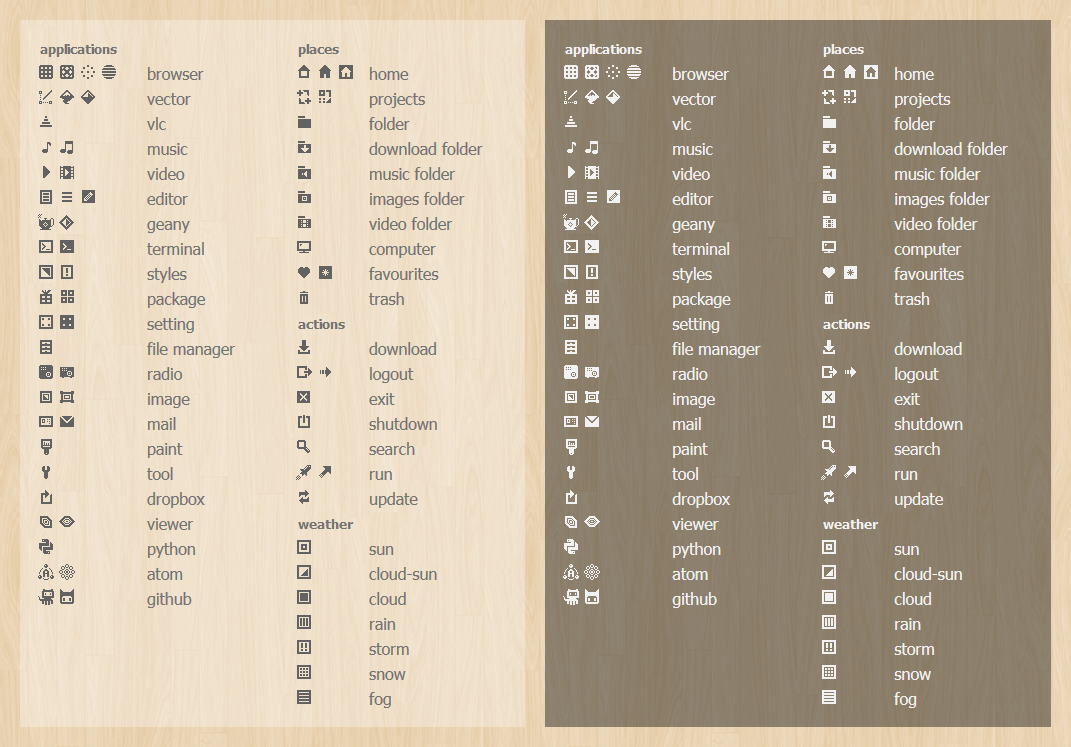 Watch
Nothing special, just a few simple 16x16 icons for my app launcher
fav.me/d53nmc7
.
Format: PNG + ICO.
Changes:
4.11.2015
new icons - atom, github
22.3.2013
new weather symbols
22.1.2013
new vector icon (abstract inkscape), fixed package icon
17.12.2012
new icons - python, geany, projects, shutdown, vector (inkscape), mail, music, favourites
11.12.2012
new icons - setting, viewer, trash, update
6.12.2012
new icons - tool, home, favourites, run

I've been searching for something like this for weeks: this is the ONLY icon set for customizing ConEmu console. Two terminals icons for CMD & Powershell, and a Python icon for python or ipython. You're great.
Reply

Reply

incredible! Thanks for sharing!! ♥
Reply

the file given seems only contain a weather icon .?
Reply

nice, simple and pixel -- you rocks, dude
Reply

Thanks and yes, I needed a few nice pixelated icons for my app launcher, man.

So I made...
Reply

Reply

Reply