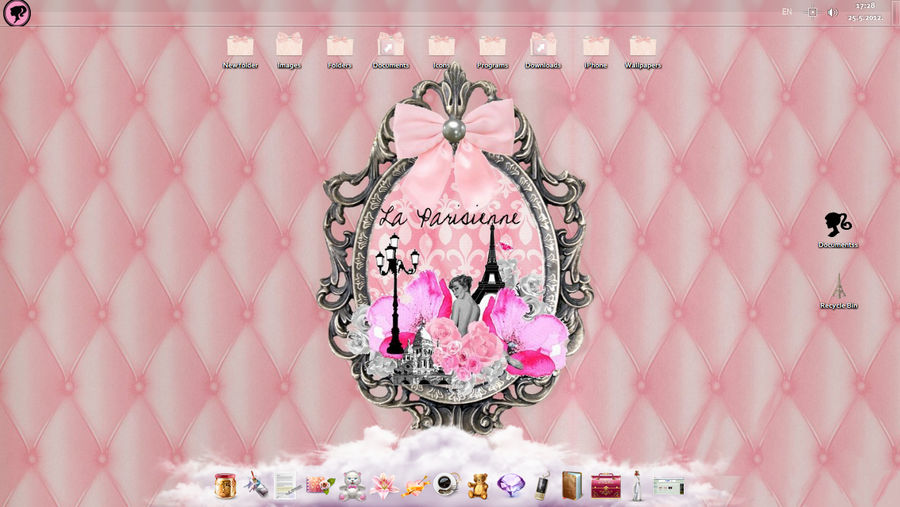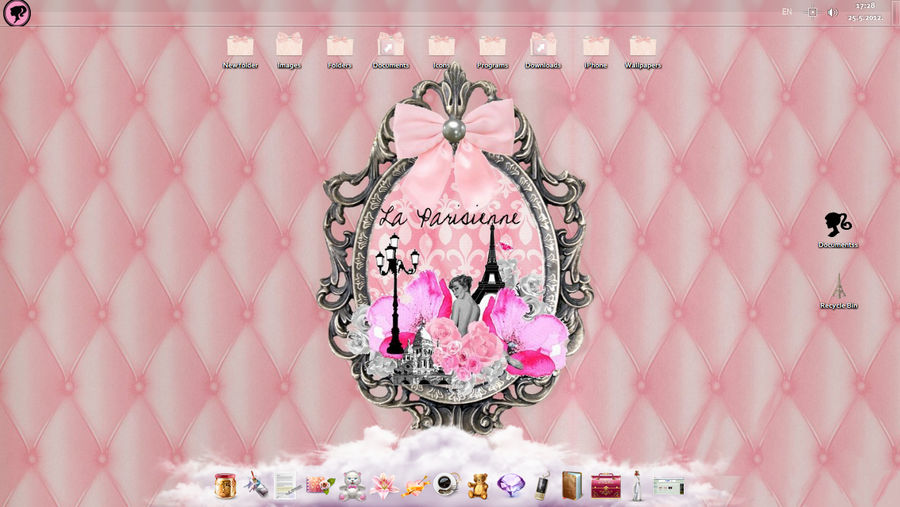 Watch

How do you set your desktop up like this? So cute, im sick of the original way and this is beautiful

Reply

Thank you very much! (:
It's very easy,you can try iconpackager to change the look of your icons,use rocketdock with different skins and icons,you can change your start orb,you can also use rainmeter or xwidget to add widgets to your desktop,there are many more ways but that's just what I usually do (: xoxo
Reply

You are very helpful dear. Thank you, because of you I finally started customizing my desktop to my preference.

Gotta learn a bit more, but got some things changed.

Reply

Thank you,I'm happy that I could help

You can watch some videos on youtube,that's how I learned everything (:
And you should upload a screenshot when you finish,I would love to see it

Reply

Reply

can I have a link of the Barbie orbs, pls? I really love it
Reply

skin rocketdock..me lo pasas??
Reply

*-* parece un desktop de una priinceesa

es superlinda
Reply

a fav esta relindo oie podrias pasarme esa texturita de atras esa de tu wallpaper pliz

Reply

(^x^)♥ Thank you very much!It's so cute!♥
Reply