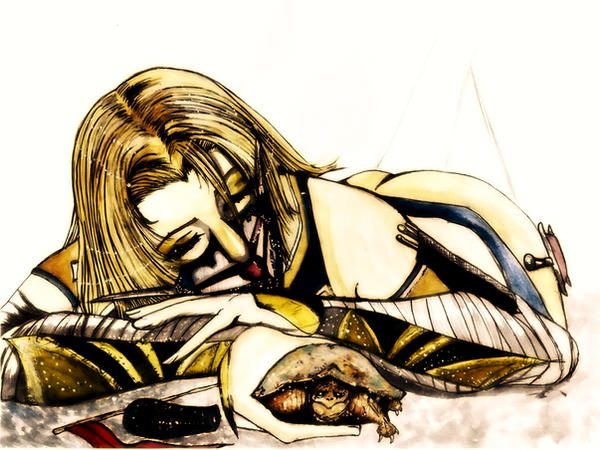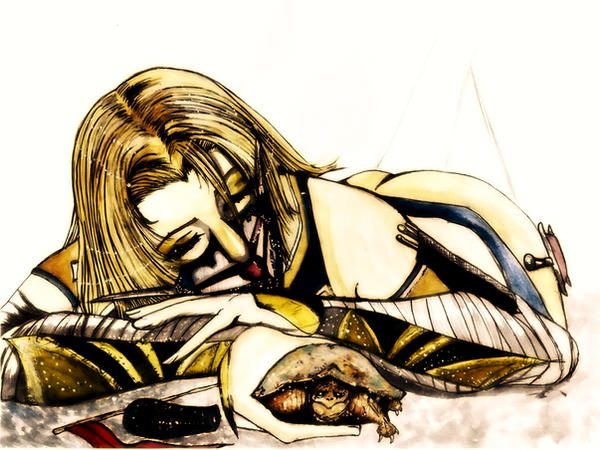 Watch
I'm actually really happy with the way this turned out.
It's
's Guild Wars character Alacrity. She's a great character to work with, and he was awesome to step up and be my first commissioner!

I'm mailing this off to him, so it's already in it's envelope, just gotta ship her off to sea tomorrow.
(lol No, I am not using a bottle to ship it off to sea to him.... Well maybe. That'd be pretty sweet.)

Done all with watercolors and a black pigment liner 05 pen

Time spent: 3-5 days working on it.
*Also, this is just the WIP, the finished version is in the envelope

forgot to scan it!