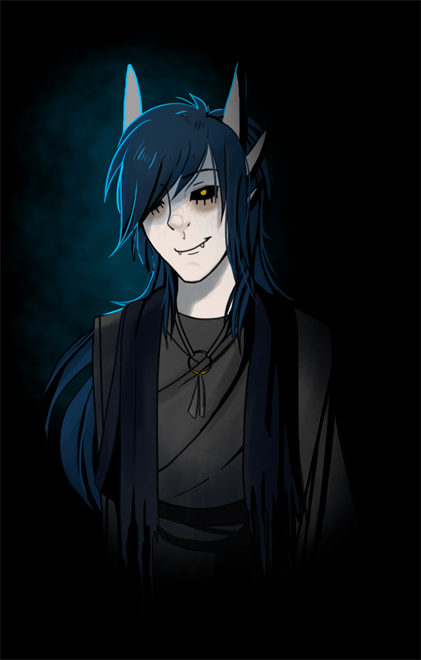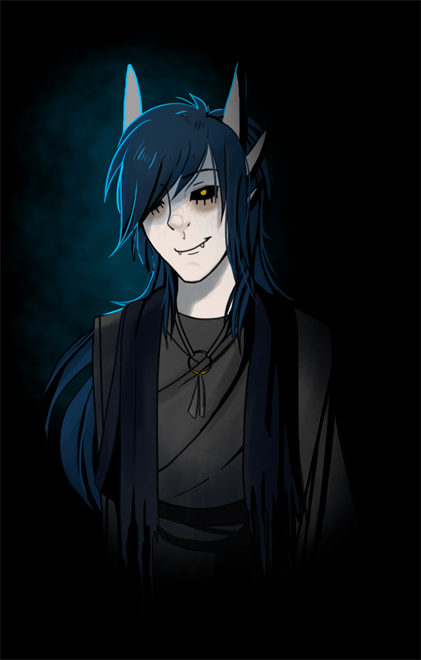 SPEED COLOURING HERE ---->> www.youtube.com/watch?v=_Ano5O…




I wanted to try out a chiaroscuro-ish technique with this one + experiment on other things too (such as face features which was really fun and hopefully I'll be stick with this kid of style even more).




This fellow here is a demon called Ael and his design is loosely based on one other demon design I made back in 2012. Ael was a character that was not meant to be a character at all but you know how it goes with OCs. They all give you their hand so you can bring them alive and you just can't say no even if they're characters like Ael. He is a demon from a demon race belonging to an upcoming RP Taros (and also world I'll be working on for OCs in general, haha!) and quite a powerful one. Or was, since he was tricked by humans and was sealed under an old church in north, in catacombs. He spent there over 150 years, surrounded by darkness and restless spirits. Even after he broke free his skin has been gray-ish, messed up eye area (his eyes are really dark red but in this pic they are black because colour balance) and bad skin on hands. His powers are not the same either but he still can kick even a powerful human's ass.




Despite the smile in this picture, Ael rarely smiles. He is the very definition of grumpy and his face shows it too. Only rarely does he smile and when he does it probably means trouble to others. Ael has a wife and a child (who is a boy) but his pregnant wife had to escape from the war and before she returned Ael had already been sealed under that church so they didn't find each other anymore. Quite unfortunate. Maybe that's why he hates everything.




YOOOOOO CASTRA SE ON UPEAKAUNIS
Ihana hahmodesign ja ihana väritystyyli ; v ;
pst tykkään noista hiuksista ihan hirveästi.
ppsst. tuli hirveä kutina piirtää hänet myös joskus hngh 8II
Reply

JGIUSHIODIBODHONSNS SE NÄYTTÄÄ NIIN UPEALTA EN PYSTY
GOD DAMN SON
pidän tosi paljo noista varjoista ja valoista ja äää ihanan mystisen tunnelman luovat, JHDJPOD NUO SILMÄT,,, jotkin asiat jätetty kivan simppeleiks ja tollasiks ja aaaaaah silmä lepää tätä tuijotellessa ja kuolan valuessa suupielestä * u *
erittäin mielenkiintoinen hahmo myös, pitää rustata hänestä joskus jotain ; )
Reply

Hhrhrh kiitos !!! * // A // *
JA KIVA KUULLA olen tosi iloinen siitä millaisen vastaanoton Ael on saanut! Tulee mieleen kun tein Darianin :'')
Reply