Tagged by RosaManeki!
huehuehue a tag done rather late

sorry changing the questions a bit heh

>Did your art get better or worse in 2016?
Uhh I think it got better!! Although I really need to improve ; o ; right now SAI isn't working so I haven't been posting art


>Did you draw something you are really proud of?
Mmm yess :3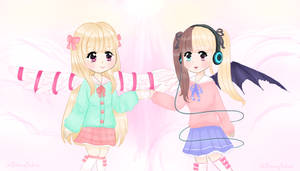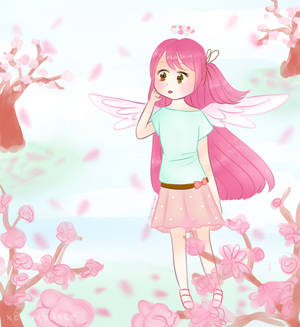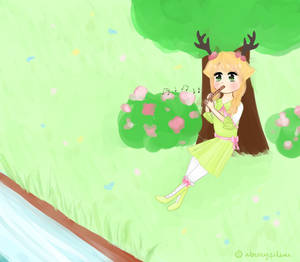 there are probs more to list but it'll clog this thing up so >w<

>Did you make any new friends?
Yesss <33 thank you all!!


>Did you buy a new character you love?
Ehhh I don't buy adoptables


>Did you confess to anyone?
Lol no

>Did your relationship with your parents change?
Sorry, private~

>Did you go anywhere new?
Yes c:

>Did you keep your new years' resolution?
For 2016? HAHAHA NO



>Will you make a new years' resolution this year?
I did... probably won't do them HEHEH


>Has your taste in music changed?
Nu

>What's one lesson you learned in 2016?
No matter what I do I must always trust God with any troubles I have!!


>Do you feel you've come closer to your goals?
Ehhh idk


>Has your self-esteem grown?
Mmmm I guess?

>What was your best moment of 2016?
I probably have a lot <3 can't list them haha


>What is a moment you want to forget?
I don't really have moments I want to forget.. embarrassing ones i suppose


>Did you feel much older in 2016?
Ehh not really haha young foreverrrr

>What's your new year wish?
Grow closer to Christ~


>What did you do for your birthday?
Just celebrated LOL

>How did you dress for Halloween 2016?
Ahh I don't celebrate halloween haha

>What colour do you think of when you think over 2016?
Hmmm... orange maybe?

>Who has been your closest companion in 2016?
Family and friends... I don't really know who haha

>How many animals have you pet in 2016?
Some doggies and kitties


>Sum up 2016 in four words?
Desperately needing some change.

>What has been your most used emoji?
THIS IS SO HARD... there's no way I can answer this I use waaay too much

>What did you eat a lot of?
Idk

>What did you drink a lot of?
Idk

>Did you find a new aesthetic?
Ehh...

>Have you changed your username?
Yep.... if you count 2015 HAHA. I was FantageChristina6603 a looong time ago omg ////

>Has someone changed your opinion on something?
Idk

>Did you like the music in the charts in 2016?
I don't listen to a ton of music, so idk...

>Do you think 2016 was better or worse than 2015?
Asfkdghlj how should I know

>Do you think this year will be better or worse than 2016?
I hope it'll be better!!


>What are you most excited for this year?
Hmm... nothing specific in mind xD

>When's the latest you've stayed up?
Sorry, private~

>When's the earliest you've woken up?
Sorry, private~

Tagging:
Blurasxbery mar-oon aayari qwerhellur SasaSiew che-rrry Sweetmeloday chihaki nikkuri strawberry-dove Reminel winterbabe xSilverlight Reisen-U-Inaba fluffy-pancakees meettins nana-tea Shikaruru STRAWBURRYCAKES <--SORRY I HAD TO HAHAHA
and anyone else reading this (if you want)~
THIS HAS GOT TO BE WAAY TO MANY PEOPLE SORRY

Okie bye