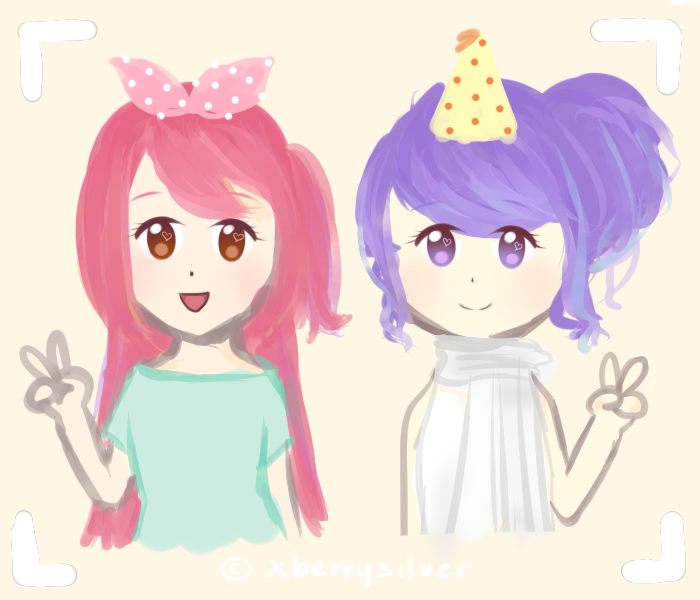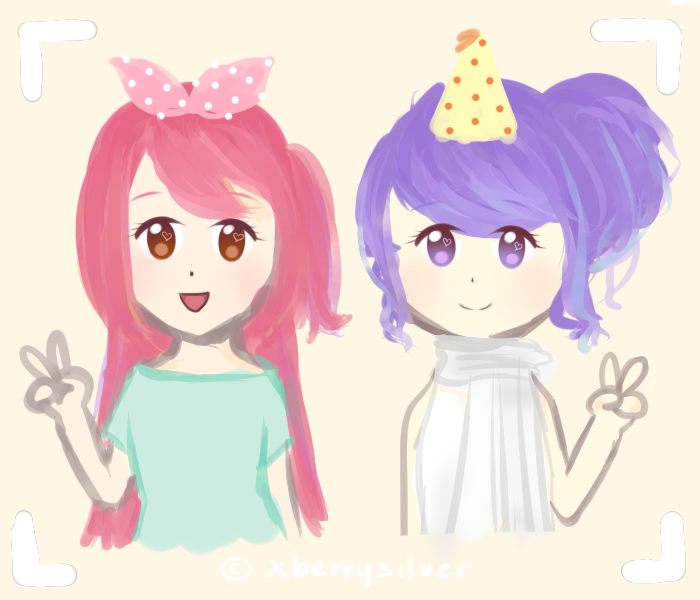 Watch
characters © Blurasxbery and me
art © me

"cheese!!"

ohoho look more art :")
i got bored and decided to draw our ocs together c: they be celebrating hazel's bday AHAHAHA

idk if this was supposed to be a gift lerl .u. just thought it was a random party doodle of hazel and mira but then again it had your oc in it so--

more hair practice~! :> and i tried some painting ooo
wait the skin colour is the same as the background whAT

Please do not steal, copy or re-upload in any way.