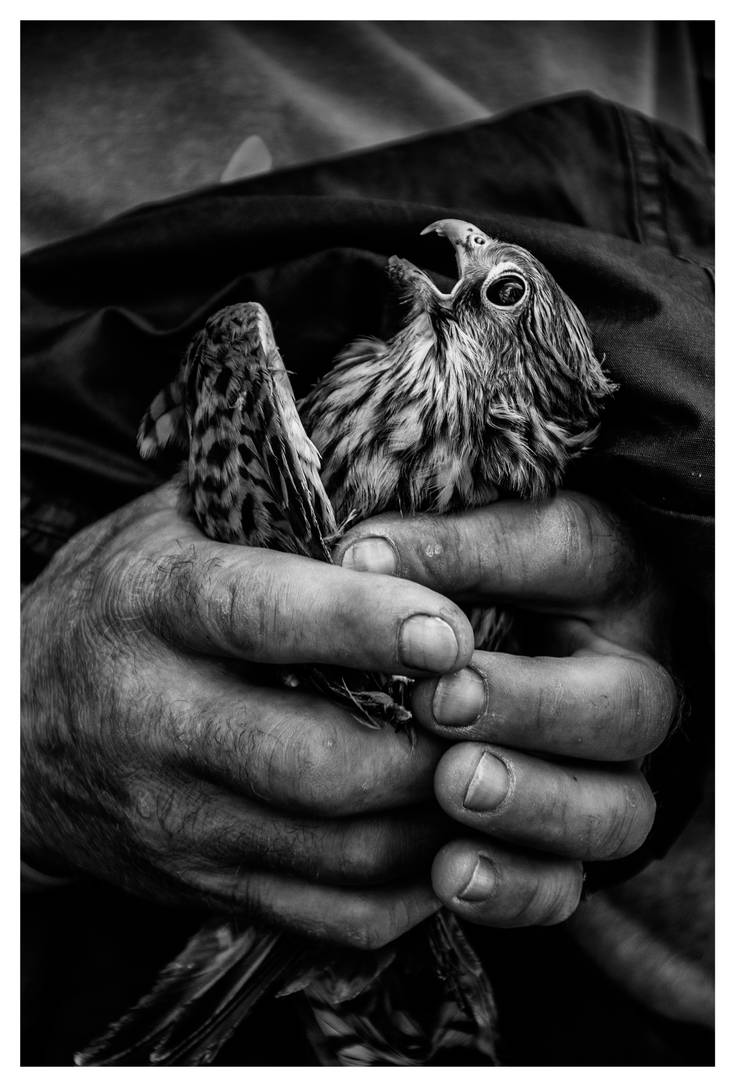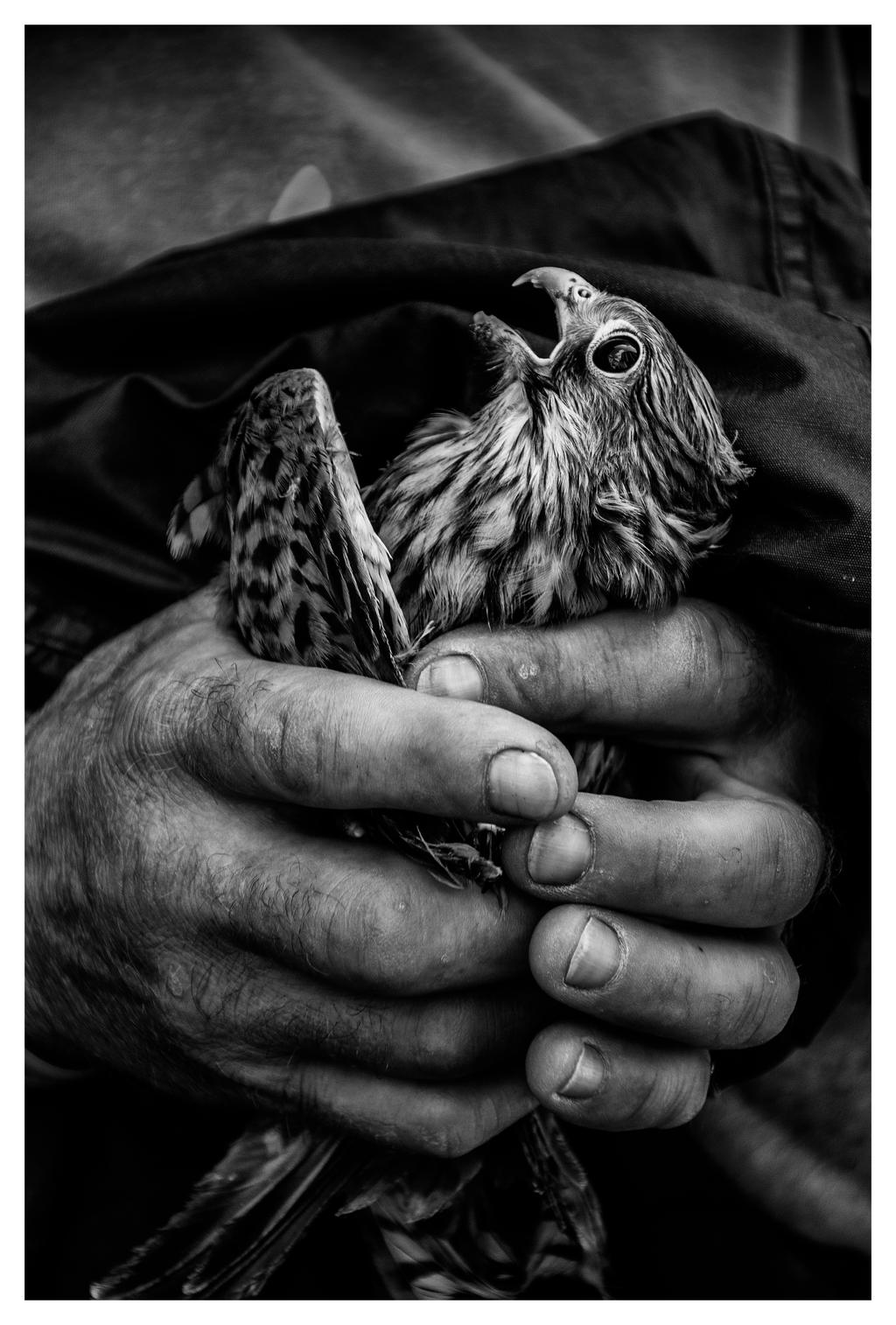 Watch
Young hawk fallen from the roof of the church hurted his wing.
This man took it to animal protection societies.
Cracow 2013
Check also:
Drawn:
by

by

by

Follow me on: Facebook | Twitter | Flickr | 500px | Instagram | Blog
_______________________________________________________________
Follow Cracow Street Collective on: Facebook | Twitter | Instagram | You Tube
Daily Deviation
Given 2014-01-19
This one haves a great visual impact wherever you see it. "Rescue Mission", I personally love the title of this photo. The details on the feathers and the hawk's expression... I really don't have words

By the way, the effect caused for use the B&W style for the photo allows better highlight the most important to the center, the animal.
Full of sentiment, full of spirit (sorry if this sounds weird).
So difficult to describe all the contain of this image. I just can say, it's full of all of what we want to see all day: Love to All
The Artist thought this was FAIR
109 out of 113 deviants thought this was fair.
So much cries out when I see this image. The bird looking up, aghast at its current situation and unaware that the owner of those hands only wishes to deliver it to safety.

The black and white image further amplifies the power and starkness of the image. Without knowing whether it is a kestrel or a falcon or what not, we are reminded that all are birds of a feather that occasionally are rescued from dire situations by us "two feet".

The photographer shows excellent skill, placement, and use of black and white to present an image of security for the bird in hand, but also a sense that despite the confusion on the birds part, that all will be well.
The Artist thought this was FAIR
108 out of 109 deviants thought this was fair.