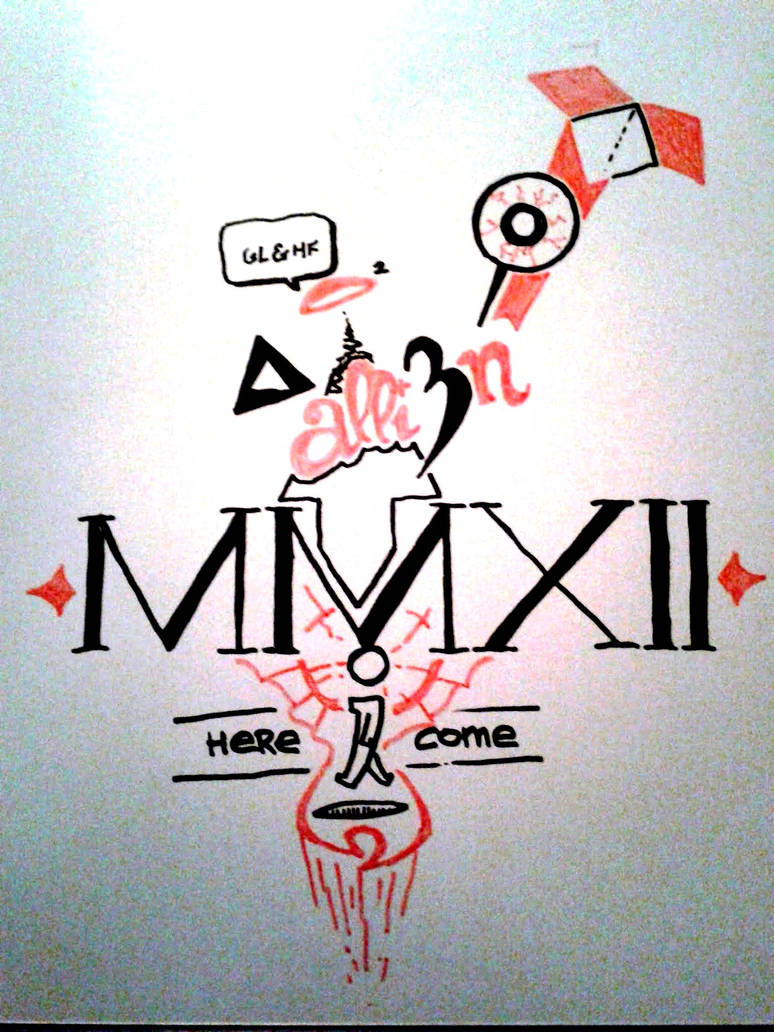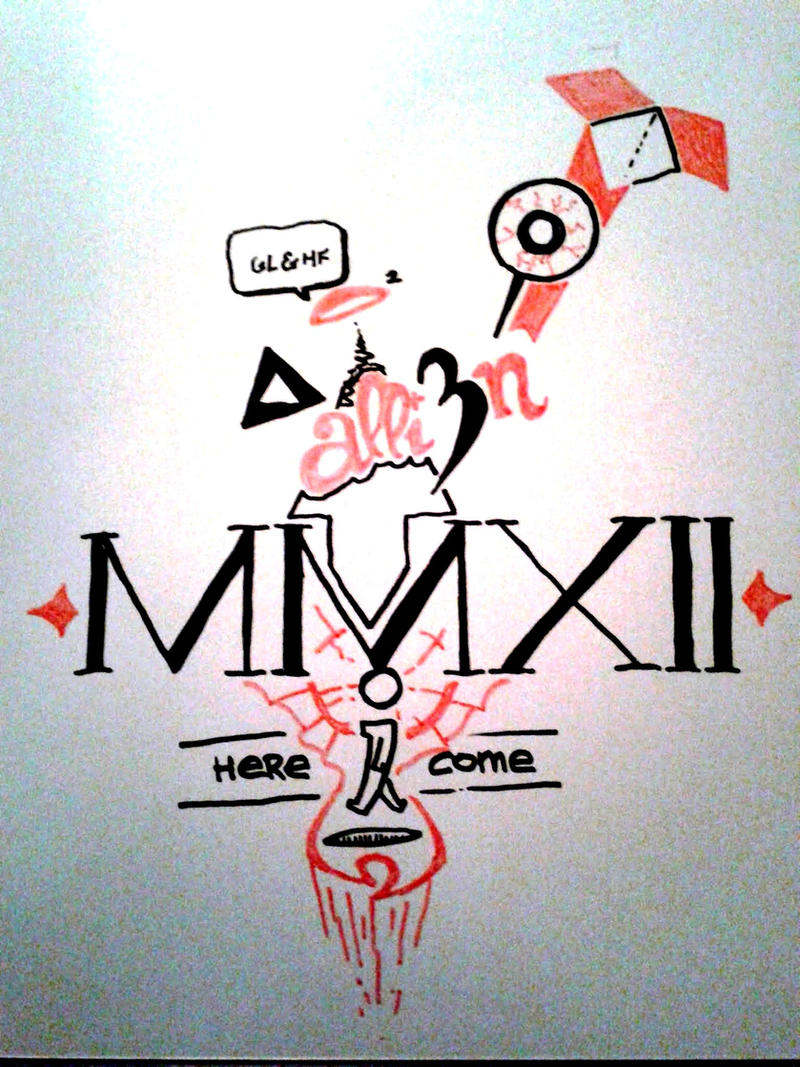 this xmas, i got my own whiteboard.
but finally today i remembered and bought those markers.

voici result of my very first lines, later led by my stream of subconsciousness ('cos it's been a loong time since i made one of these and hey - i'd like to know what's crawling inside my brain). yeah, whatever.

enjoy 2K12 guys!