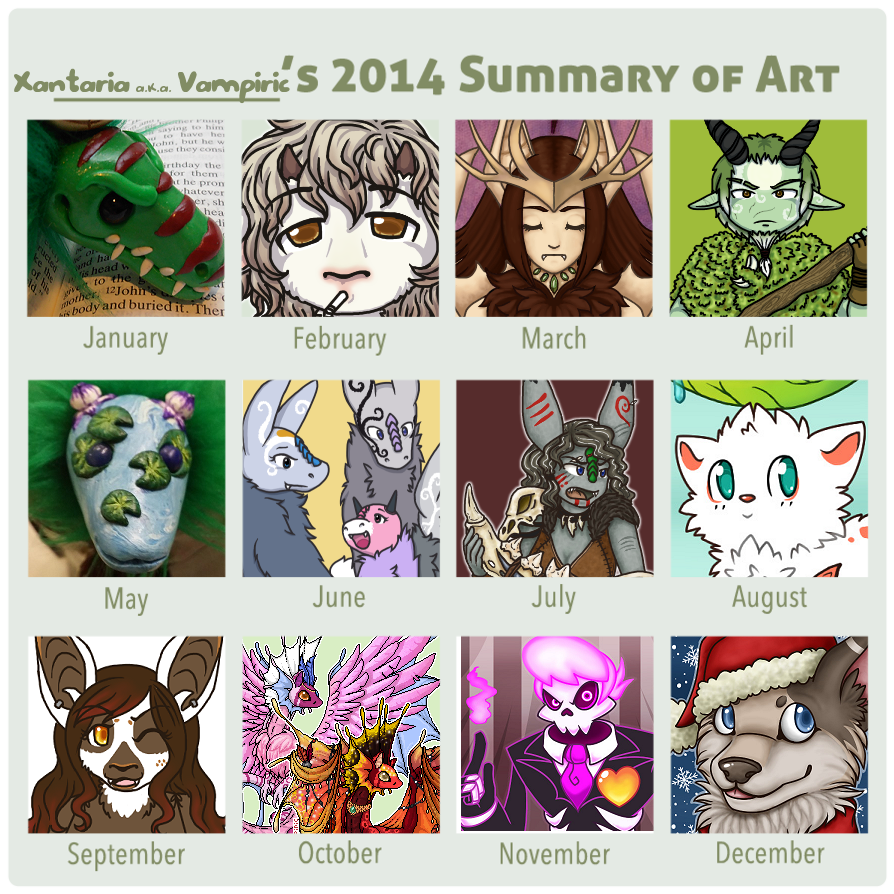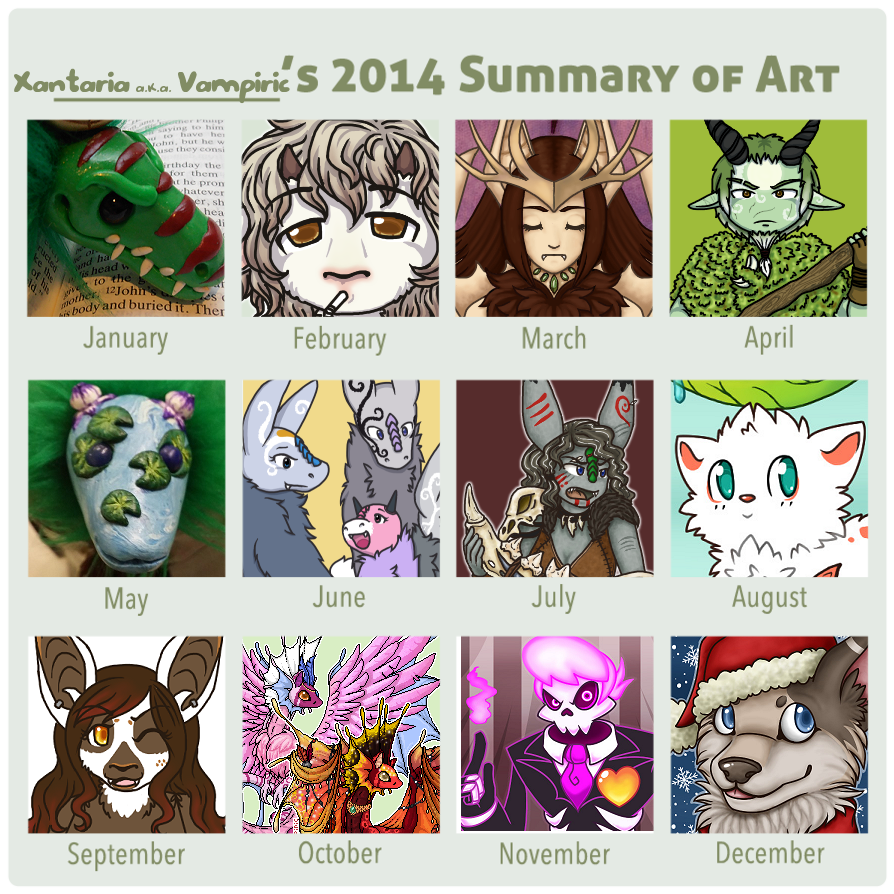 Watch
Another year, another summary. -Deep breath-
Jan:
Photography. A humorous picture of Raptor Jesus wyrm on a bible. 'Nuff said.
Feb:
New OC (Euan the weresheep) for an RP group which I later ended up not keeping up in activity with. I love the little guy but I got far too busy to keep up Dx My bad!
March:
The Minispris group had a project on to draw your OC as a card from Cardcaptors. I drew Plum as The Dark.
April:
A gijinka of my Moss Hoarder wyrm, Dronble. Art made for the art stats id card things i've been making for them all.
May:
This is one of two mule wyrms I sculpted for

to sell. I adore this wyrm x3 She was based on a river and lilypads. This particular one is owned by InfernoKin and the photo was taken by them. I have their permission to use the photo in this deviation.
June:
GROWLERS. I drew this picture of growlers and wyrms for a homemade con badge I laminated ready for AnthroCon. I wore it at said con in July.
July:
I acquired two High Mountain Growler wyrms at Anthrocon, and this is a gijinka of the female. She's a real nasty piece of work of an Alpha female.
Aug:
Commission piece of a friend's cutie patootie little character. Belongs to

Sep:
Alas, with a heavy heart, I felt the need to 'retire' my old fursona pair. As much as I adore them entirely and still use them as OCs which I draw, they didn't feel suitable as my representative anymore. So, with much condensing and drawing and fussing, Tilly was created. Tilly is part ringtailed lemur, part bat. She's everything I love and adore and I hope to get refs done of her sometime.
Oct:
I am an avid Flight Rising player, and I adore faes.. and pixel art! I sell customised pixel fae art on the FR forums, these are two snips of examples I created.
Nov:
CAUSE I'M FEELIN' LIKE A GHOST... yeah. The fandom hit me hard. Lewis of the Ghost Fanimation for Mystery Skulls.
Dec:
Another commission from chickensmoothie for site pets. Character belongs to user paris;; on chickensmoothie (
www.chickensmoothie.com/Forum/…
.
-------------------------------------------------------
Meme base:
fav.me/d89qlf7
All characters belong to myself or their respective mentioned owners.



All featured works from this summary that are on DA:
xantaria.deviantart.com/galler…