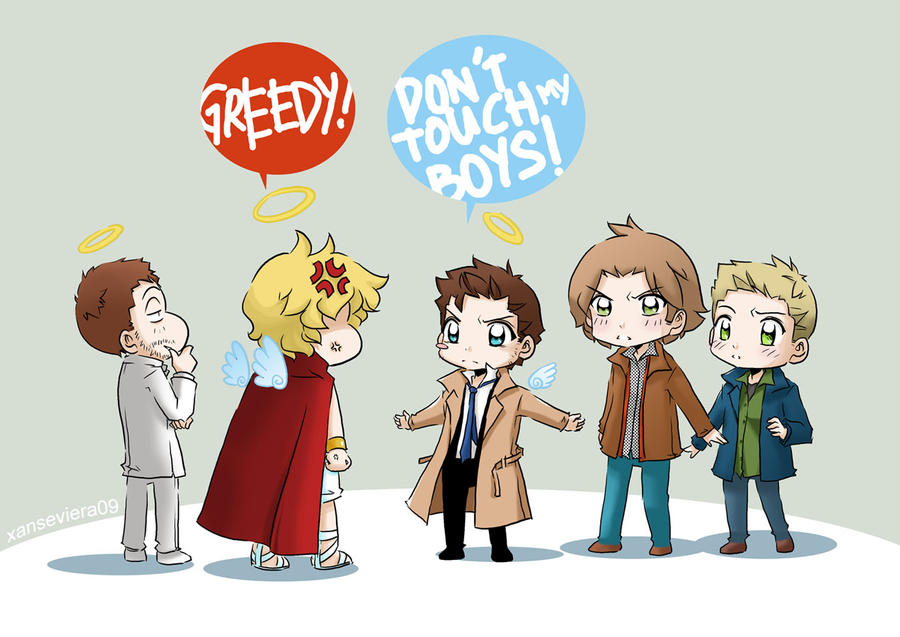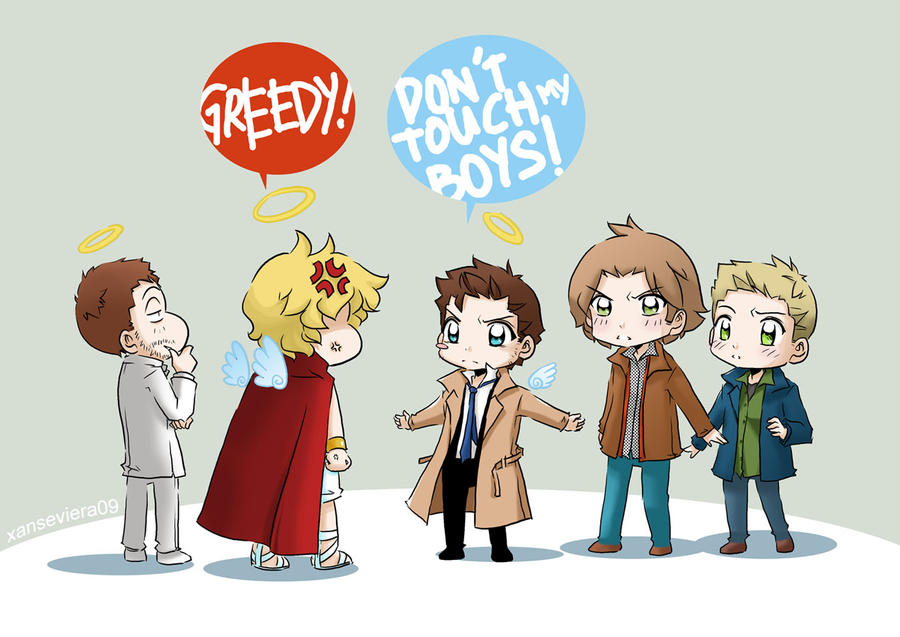 Watch
Dean.. don't you realized how lucky you are? you have a chance to met and feel what is like having a mom, having a dad that willingly sacrifice his soul to the devil for you, having a little brother that adore you and love you always even though he's annoying sometimes.. having the guardian angel who dragged you out from hell and cares about you so much cause him falling from heaven, having Bobby that much more like a father to you and answer your call every where.. any time.. having everyone as your support...

what about Sam who wants redemption? or Castiel who willingly gave everything he had to save you? They will always be by your side.. always...
from left: Lucifer, Michael, Castiel, Sam and Dean Winchester.
Cas suppose to said "Don't touch the BOYS!!"

Supernatural tv series belongs to Eric Kripke and TheCW
artwork by Xanseviera09