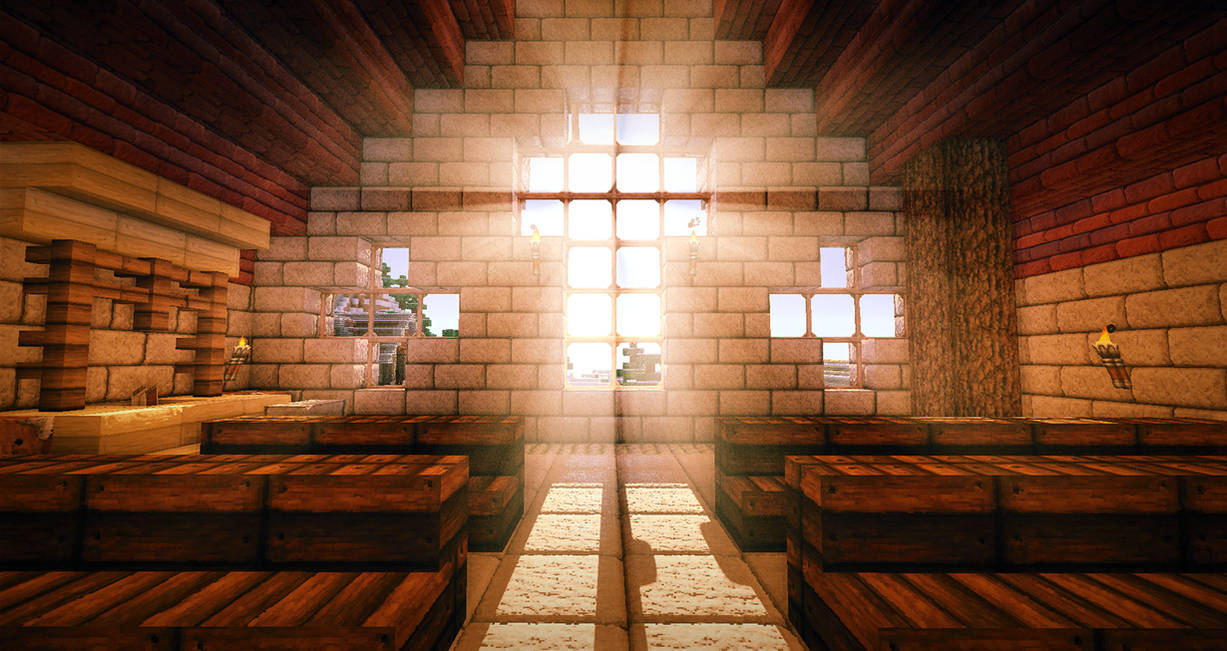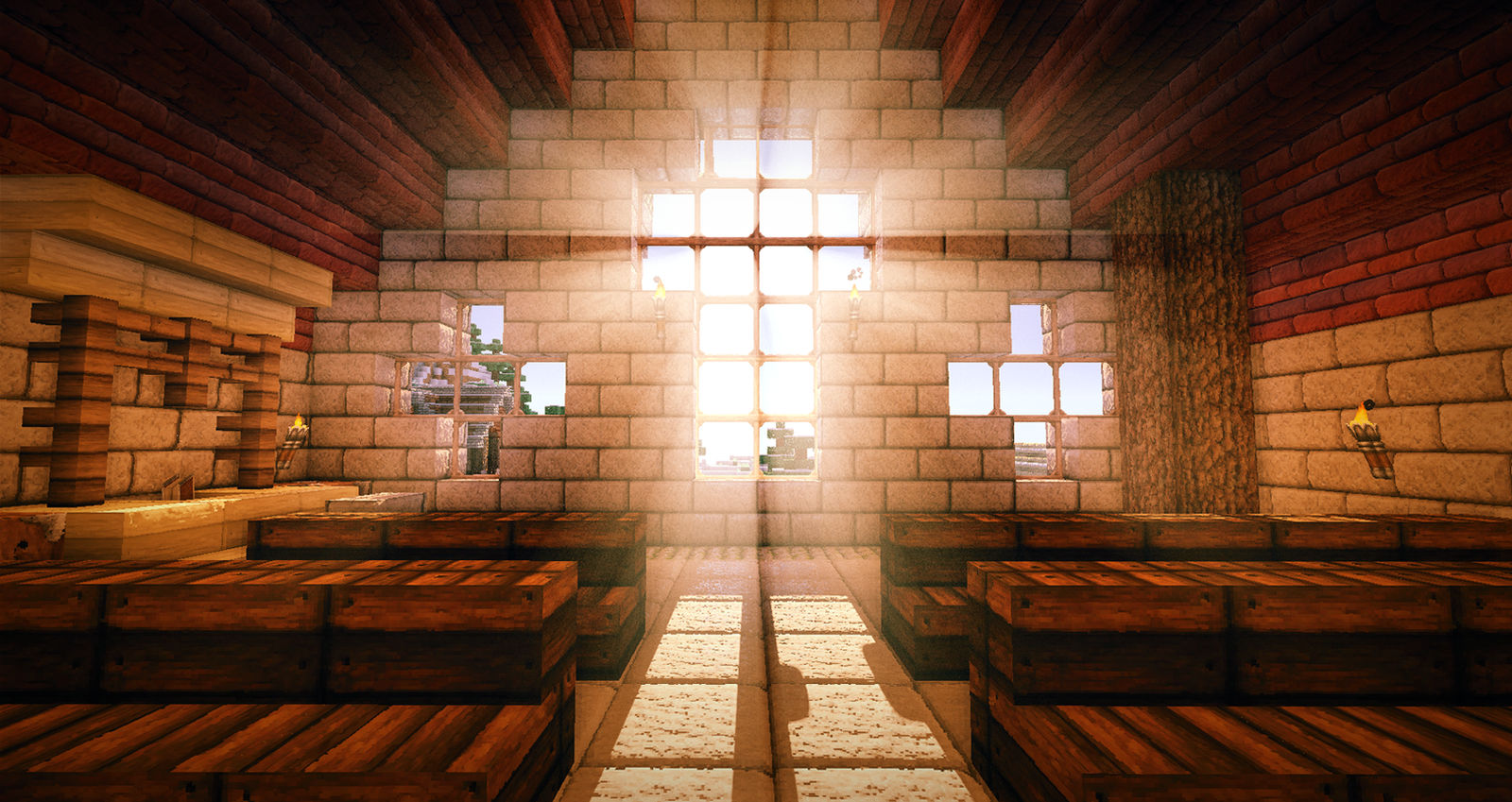 Watch
I gave the RC6 from SEUS a try and it was f*cking beautiful.

Das hat was! Schöner Effekt mit dem Licht. Schade das das kein Standard is bei Minecraft.
Reply

Reply

Whats your graphics hardware? Everytime i try it the ground waves like the trees should...
Reply

I got a Gigabyte Radeon HD 7870, and most things work fine

Reply

Hmm, i have an HD 7770... Maybe i just did it wrong... Think i could borrow your .jar?
Reply

I don't have the jar anymore. :/ because i wasn't happy with the RC6 bumpmapping.
But I did it this way: Installing Optifine HD Ultra A2 > Installing the SEUS-v10rc6-mc1.4.6-ofua2.zip
Both with the Magic Launcher, and it worked.
Reply

Wow... Just wow. This is an incredible piece of work!
This pic deserves WAY more attention.
The detail here is absolutely stunning!
Great Work!
Reply

What is the texture pack for this!?
Reply

i helped build a huge church on a server once. it had everything, a choir area, a library, bells, even a book at an altar and a preist's quarters, but it got massivly greifed and he server went downhill from there.....
Reply

greifers are the worst

I build it on a lan server with my friend, so it was save

Reply

Good shot. Dont like that rc6 but thumbs up

Reply