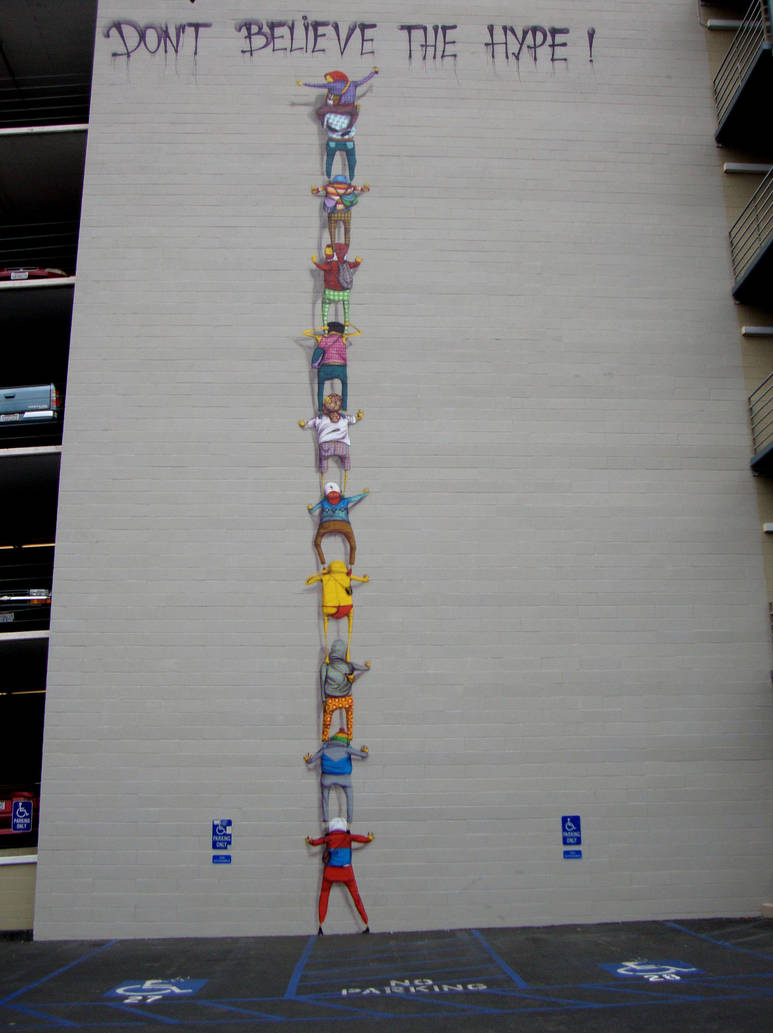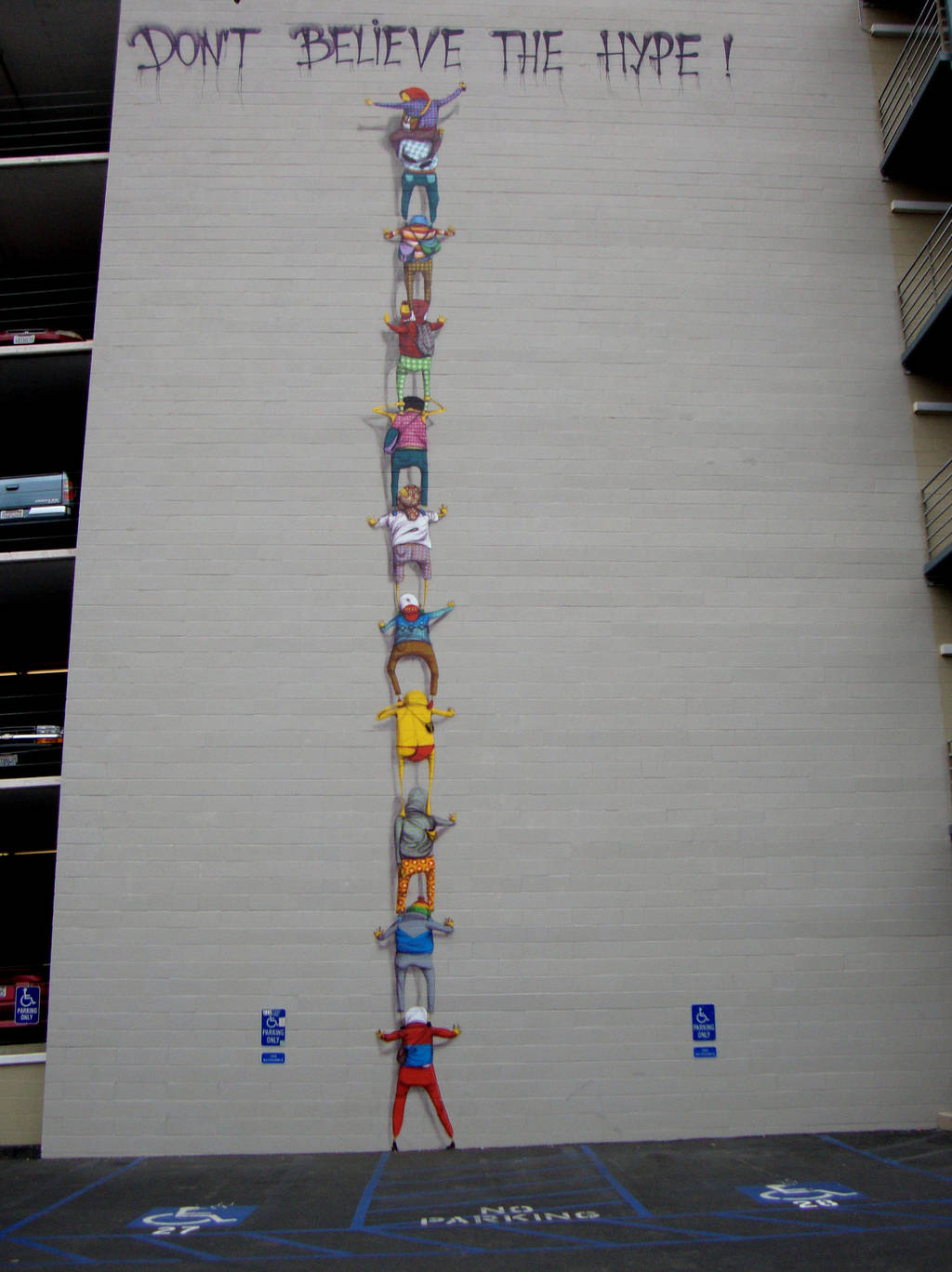 Watch
Photograph of a piece by Os Gemeos taken on July 30, 2010.

Downtown San Diego, G Street and 2nd Ave.

Reply

Awesome. I have a poster of almost the exact same image from when they had their show.
Reply

Nice. From their show in San Diego or in another city?
Reply

Yep San Diego. Here's a link to the poster:
[link]
The company who printed them, Iconoclast Editions, does 1 cent posters periodically (plus $8 shipping & handling of course) to hype up big openings. They are usually printed on lesser quality paper, but for the price it is hard to lose. They also did one for the Supply & Demand show that Shepard Fairey put on & the Ed Templeton photography opening.
BTW, I like your shot better. The slightly off-kilter angle & the handicap spots add to the image.
Reply

That's sick! And thank you very much

I took a picture of each individual at an angle from the staircase to the right, which turned out pretty good. I'm planning on uploading them sometime soon. The patterns and details in each person and their clothing is amazing and you can really appreciate it in the closer shots I took.
Reply

Reply

Reply

Mind blowing stuff

I just have to stare in awe at the scale of this piece!!
Reply

Oh I know! I took a bunch of closer pictures of the individuals all up the staircase to the right. Each one is different and the patterns are amazing. Maybe I should submit some of them..
You can appreciate the scale of the work even more when you're at the top looking down. Those two have balls..it's so high

Reply

Yeah maybe you should post a bunch of them with a link back to the main photo!
It always amazes me how and where some people get to where they do and still paint and past there art as if it's at street level, as you say.... they've got balls

Reply

Reply

I agree

I was trying to figure out the best way to photograph it..I ended up with this and shots of each person at an angle (from the stairs).
Reply