5 Draft Horse linearts, ready to colour!
Rules:
-Give credit to me for the lines
-Link back to this deviation
-You may use for references, adopts(draw,point,cash), etc
-For DA use only (Not to be used on any sites such as howrse or other such games)
- No YHH's may be done on these! No exceptions.
- My linearts must not be posted unaltered for others to purchase.

More Linearts: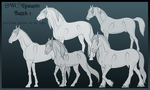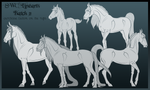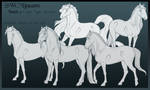 ----------------------------
Artwork (c)
x-SWC-x
Image details
Image size
2000x1200px 1.63 MB