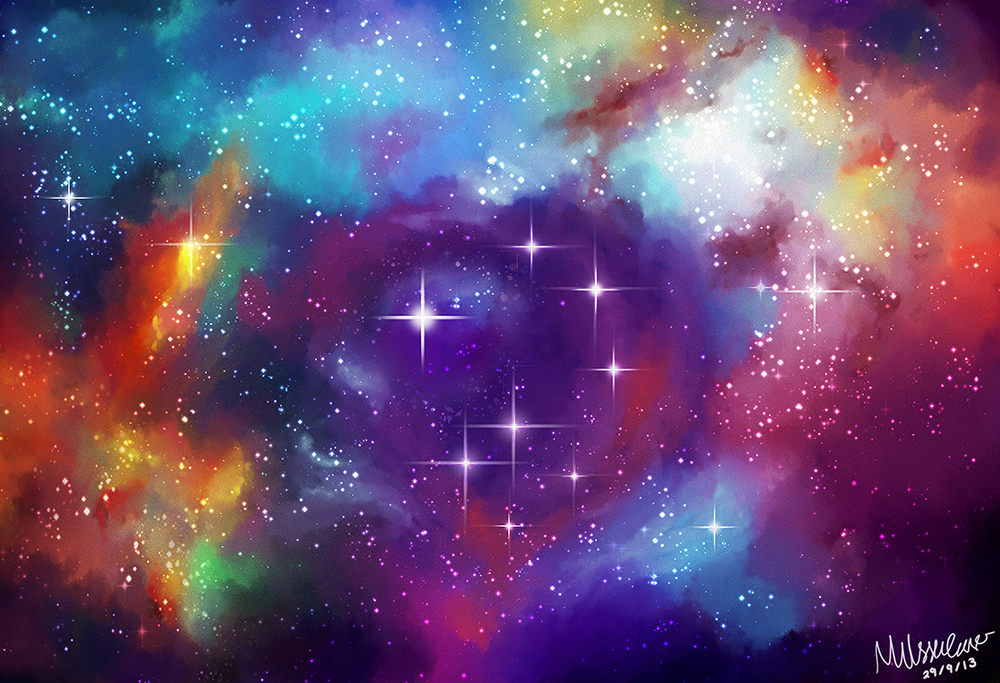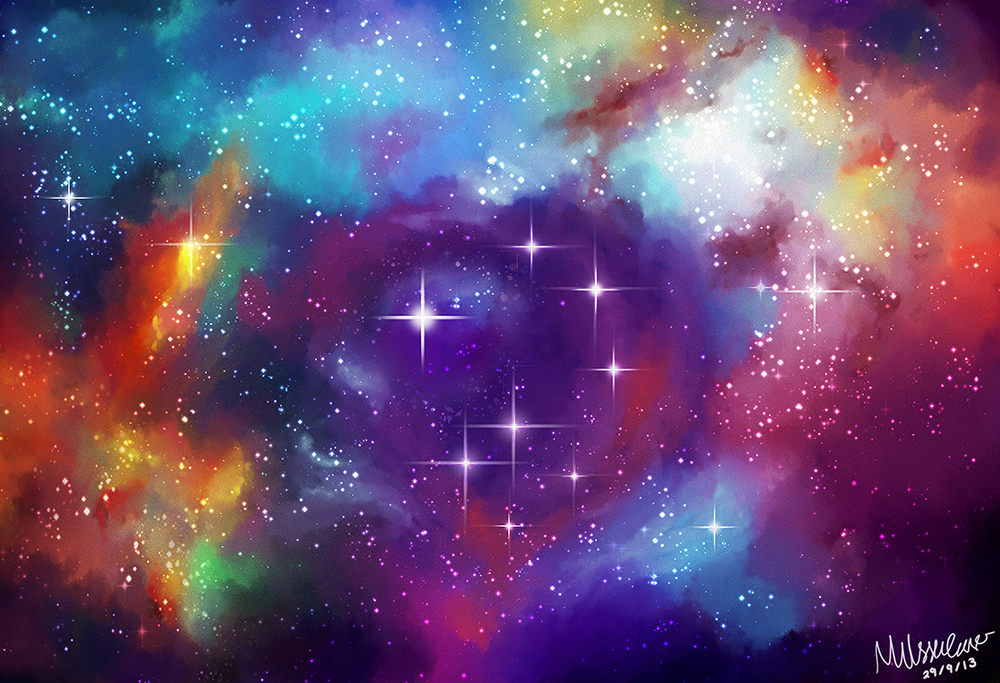 Watch
I love astronomy okay <3 If I hadn't chosen the path of an animal scientist, I would have chosen to be an astronomer.
What? I can make art other than squishies? How is that even possible!? D: BTW, this is my first time painting something like this. Actually, it's the first time seriously using a tablet. I think it came out alright for a first, don't you think? I guess it wasn't supposed to be realistic. I just wanted to make something vibrant, colourful and fun, more like experimenting with colours, and a nebula was the first thing I thought of.
Star brushes.


All artworks are © Melissa Caruso 2013. Please do not use, edit or redistribute in any way without my permission. This includes blogs and other image sharing websites. Thank you ♥
FAQ | Commission Info
It's kind of hard to judge this based on not knowing the EXACT direction you were going. If you were going for cute - fun - cartooning, you definitely hit it right on the head.
I really reallyyyy love that you used oranges and purples and didn't just stick to the generic one color scheme like I see in most space-galaxy drawings. (Warm or cool, not both.)
The only thing I'd remotely really change about the piece is the brighter stars. They look too symmetrical even for a less realistic piece -- and hold a hard contrast against the more petite and rounded (and random) stars all over.
Never the less, I really enjoy seeing something outside of your normal spectrum.

The Artist thought this was FAIR
9 out of 10 deviants thought this was fair.