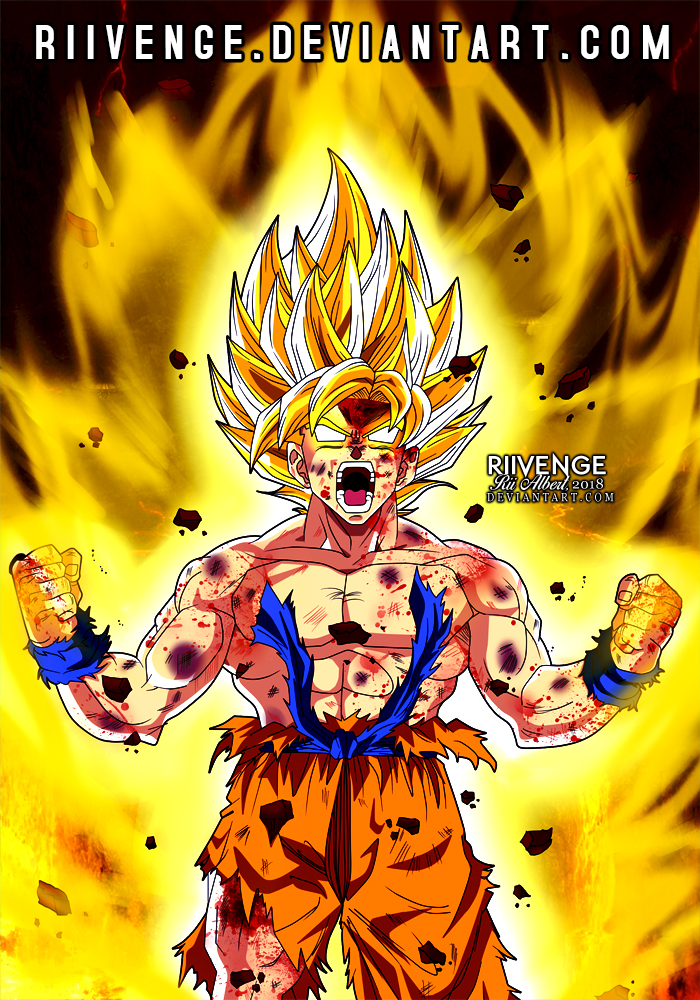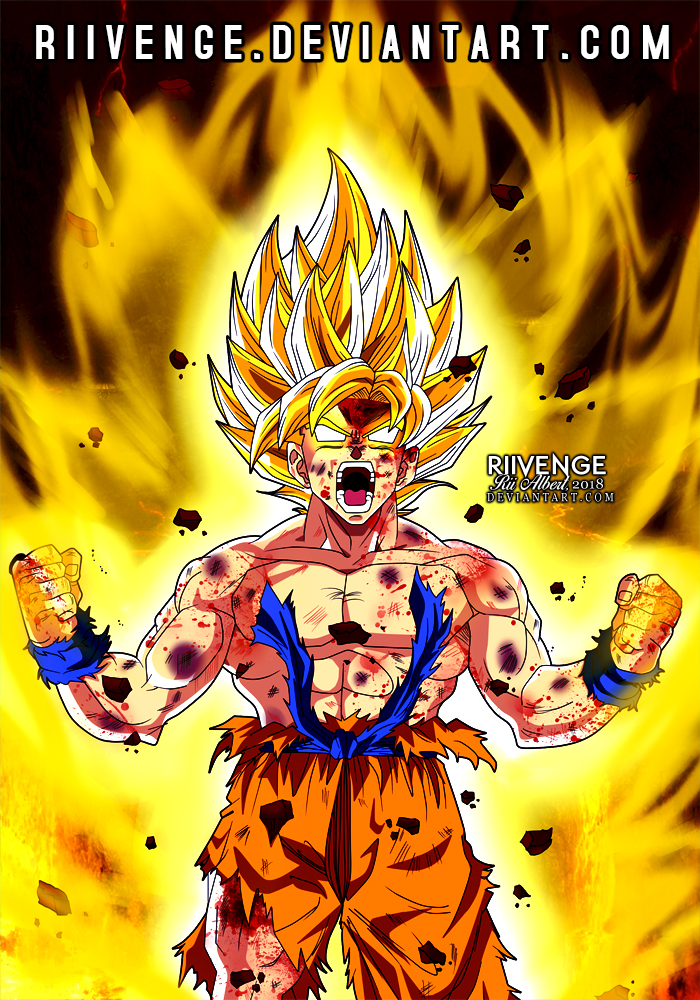 Watch
If you like my work and would like to see more, or just give me your support, why not follow me on Social Media?
I always follow back.

---
Thank you so, so, much for all the ,

,

,

,
, and
The support means the world to me.


---
Artist Commentary:
Classic SSJ Goku on exploding Namek.
Commission done for a friend's brother for his birthday.
PRINT'S AVAILABLE!
Riivenge's Print Shop
---
Commission Menu

Commission InformationCOMMISSION MENU + PRICES

What I will Draw:
Fanart (Of Any Anime | Game | Series)
Video Game Characters
Original Characters (OC's)
Character Design
Weapon/Armor/Design
Kawaii/Cute/Chibis
Yaoi/Shounen-Ai (No Porn, Only Soft)
Sensual/Sexy/Romance (No Hentai)
What I will Not Draw:
Dragons (Not Enough Experience)
Mecha (Not Enough Experience)
Furries - (Animals = Yes, Anthros = No)
Hentai or Erotic (No Hardcore)
MPREG or BBW Fetish (Absolutely Will not)
Obnoxiously messy/stringy hair (Too Tedious)
Obnoxiously deformed bodies (Bodybuilders, Chicks with size triple K boobs.)
Your OC x Canon Character (Pls just no)
Art size terms and Specifics:
Bust: A headshot ending around the boobs/pec line.
Half-Body: Ends at the waist line.
Full-Body: End
---

♫ Music ♫
: M.O.O.N. - "Crystals" [Hotline Miami Soundtrack] on
ListenonRepeat

Tools
: Tablet | Paint Tool Sai | Photoshop

Credit
: Character, ©
Goku, DBZ
, Art ©
x-Riivenge

Terms & Conditions
: You may
not
use, edit, download, or redistribute this work
in any way without my
Written Permission
. Thank you.