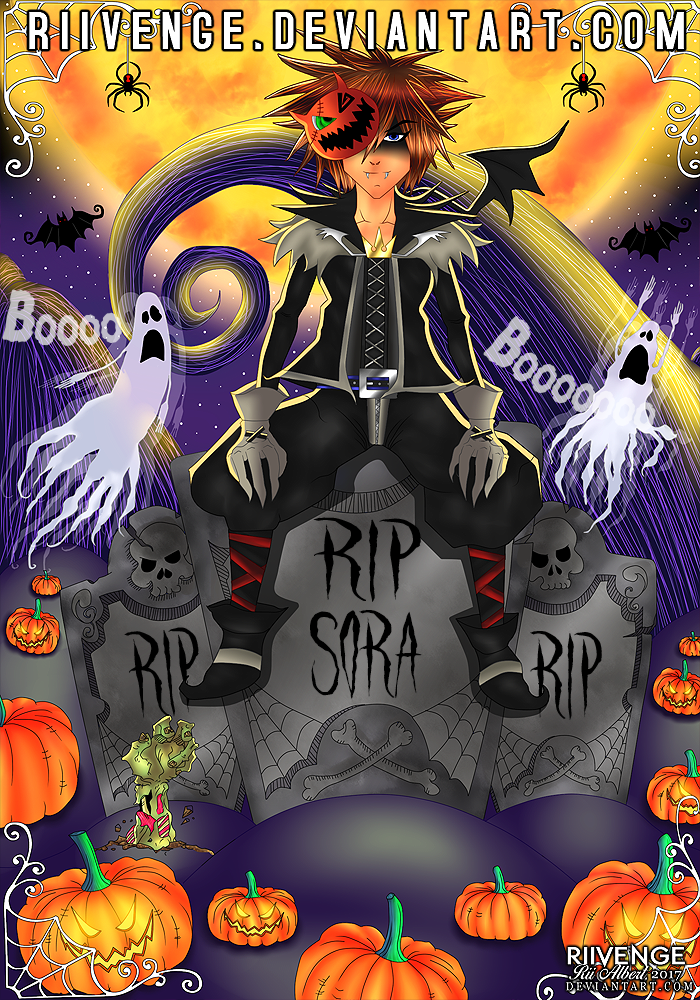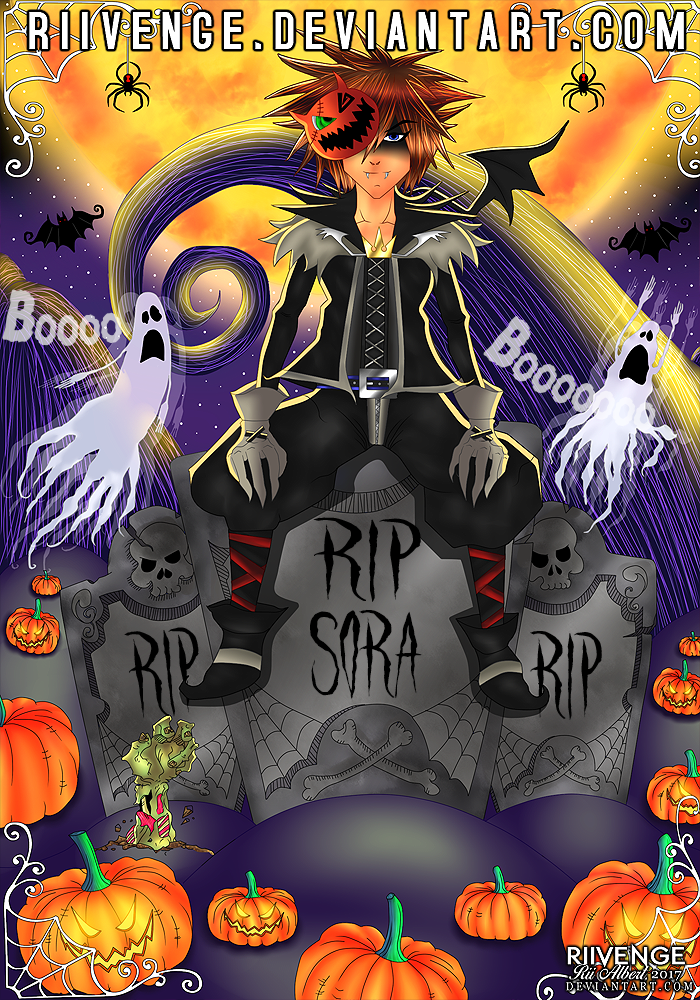 Watch
If you like my work and would like to see more, or just give me your support, why not follow me on Social Media?
I always follow back.

---
Thank you so, so, much for all the ,

,

,

,
, and
The support means the world to me.


---
Artist Commentary:
HAPPY HALLOWEEN!!!!
Halloween Town Sora
🔊
🎶
Song:
www.youtube.com/watch?v=oVSpfQ…
It just seems like a classic to do
Halloween Town Sora
if you're a Kingdom Hearts fanboy/girl like me.
My last picture did not do this character justice back in 2013 so I removed it and did a whole new scene.
I spent a few days googling Halloween Town Soras seeing what's been done and what hasn't as I wanted something unique.
Until i came up with this idea of him sitting on tombstones and thus this was born.
I think the moon and curly hill turned out so stunning. ;w;
All around I am just really proud of this piece and I hope you enjoy it too!
Ghosts
and
tombstones
referenced from
google
.
---
Commission Menu
:thumb700881739:
---

♫ Music ♫
: This is Halloween - Marylin Manson -
Youtube

Tools
: Tablet | Paint Tool Sai | Photoshop

Credit
: Character, ©
Sora , SQUARE ENIX , DISNEY
, Art ©
x-Riivenge

Terms & Conditions
: You may
not
use, edit, download, or redistribute this work
in any way without my
Written Permission
. Thank you.


heehehehehehehehehehehehehehehhehehhehe dat ghost
Reply

Reply

Awesome. My favorite holiday and favorite video game series, fantastically combined in this fanart, all in one.
Reply

This looks pretty awesome!
Reply