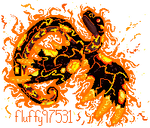 Hello everyponies! Let me tell you about me. My name is Bradley Dotson. I am brony too. I love play video game and I am gamer too as well.
Most favorite MLP character:


:thumb466163085:
Funny and epic stamp:






Those two are my role playing account.
www.facebook.com/blaze.flare
www.facebook.com/piptony.dash
Stamp fan:
:thumb441525841:
Mother -


Father -

Auntie -

Sister -




Pet owner on me:

her pet pony
Amazing artwork, pls watch their artwork.

Pokemon that I love the most:

:thumb182192391:

Doctor Who fan!


:thumb71601219:
Something I like to do:



Video game system I love most:

Video game that I love:
















(1 to 6)










:thumb72548176:


:thumb271313703::thumb143234179::thumb143234224::thumb143234259::thumb143234340::thumb143234440::thumb143234631:

(1 to 3 and Apollo Justice)









:thumb123245921::thumb178514114:









:thumb488627063::thumb488626881::thumb488533070:



Fan button time!
:thumb472101228: