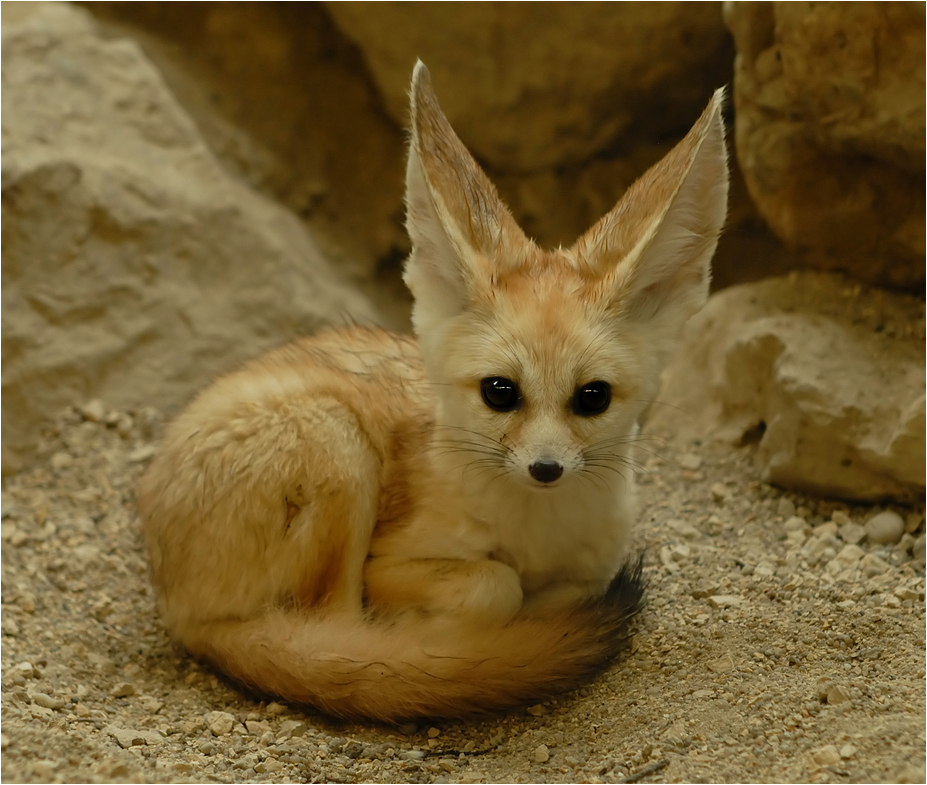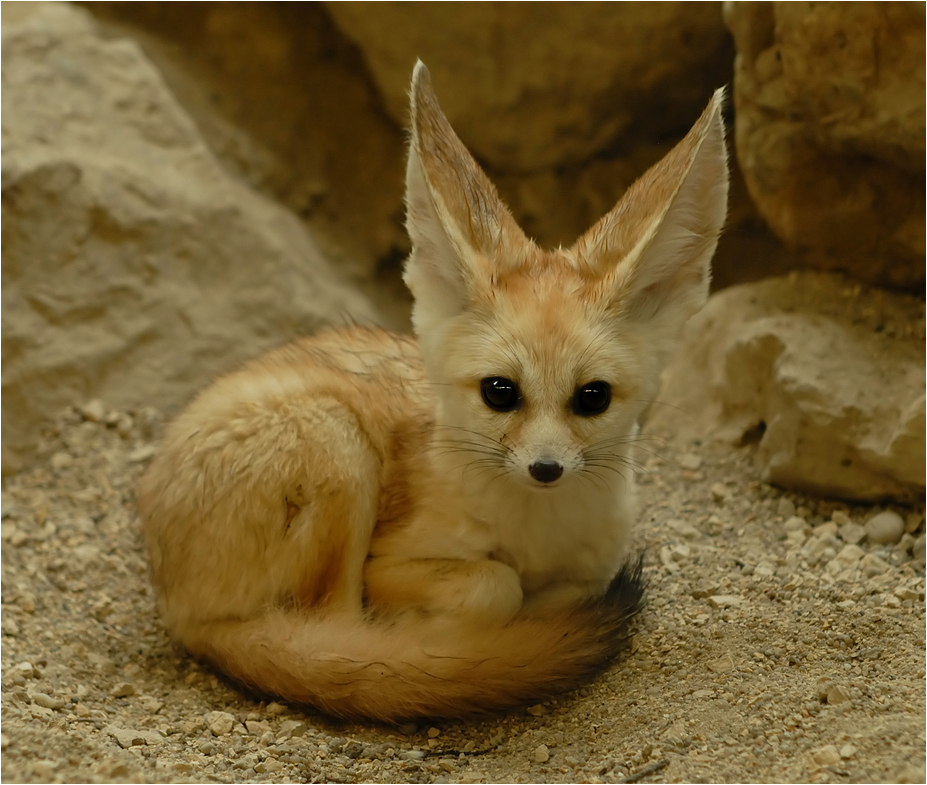 Watch
little fennec watching a complete screaming schoolclass, while he was sitting there.

July 2010
First of all, this is absolutely adorable! I love fennec foxes, and you've captured the cuteness. I love the detail in the fur, and how it makes you want to pet it! The pose is simply adorable, and he looks almost upset that you are taking his picture, but he still has such a cute pose!

I feel like the lighting is just slightly too dark. Not too much, but just a tad. Maybe lightening up the fox, and keeping the background the same would give the nice contrast I'm looking for.

I'm thinking the crop could be better, too. Right now, the fox is in the very center of the image. That's OK for some pictures, but I think it might have more impact if you tried using the rule of thirds in this one. If the fox was off to the left of the frame, about a third of the way into the image, and there was some blank space with only background on the right, I think it might be slightly more interesting. I know you can't really change that now, because there isn't enough room to change the crop, but it's something to think about for future pictures.

Overall, great capture! It's adorable, and I love his large shiny eyes in this photo!
The Artist thought this was FAIR
21 out of 28 deviants thought this was fair.