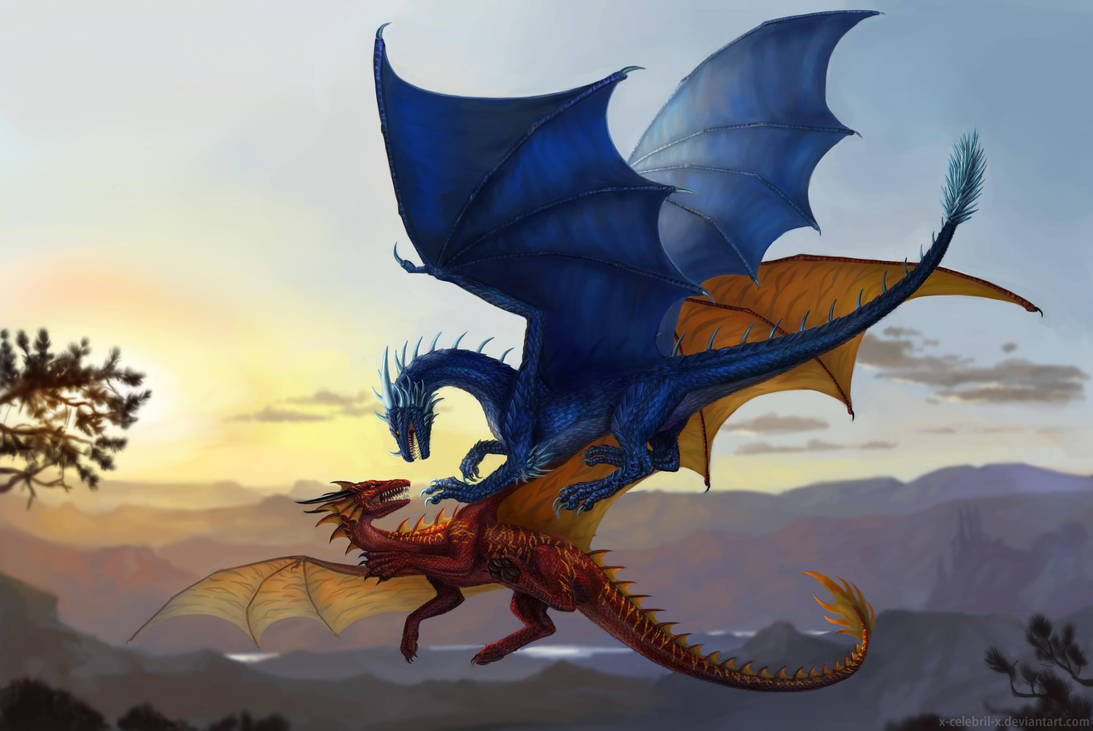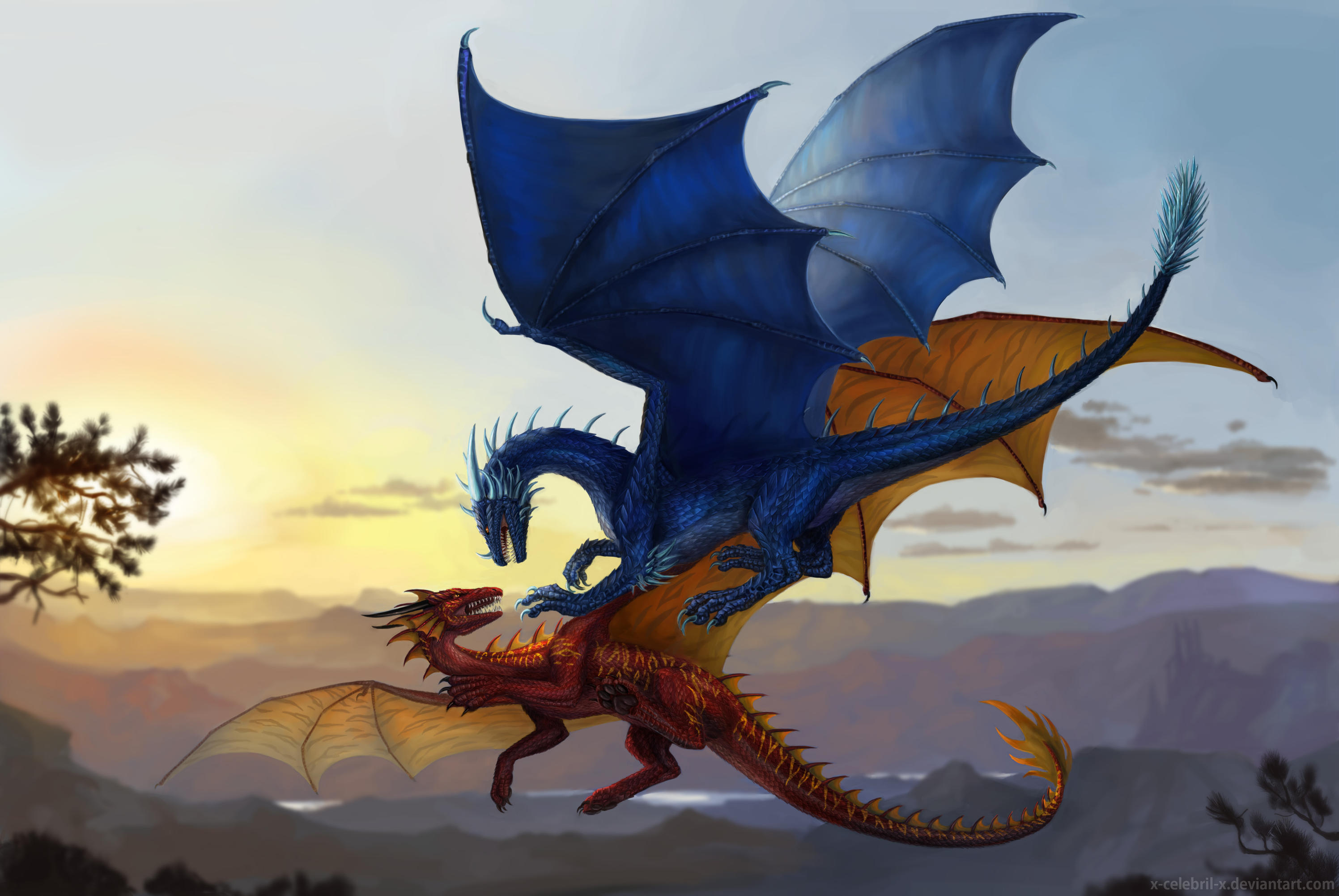 Watch
A commission for

These two dragons I painted before, blue male
x-celebril-x.deviantart.com/ar…
and red female
x-celebril-x.deviantart.com/ar…
.

They are fighting a little bit, but it's not a serious fight - it is something similar to cats playing together - they bite, attack with paws but it is not "for real".


That's nice painting dragons and look realistic dragons skins.
Reply

The detail on this is insane!!
You're so good at drawing!
The shading's really good and i like the scene too ;3
Reply

I love everything about it!!!

Reply

Reply

Reply

Very striking. The characters look amazing against the background

Reply

Reply