RULES


Send me a NOTE to ask for a commission with the most informations and references possible ( pictures, photo, text, etc.)

You can pay with paypal (ou un chèque pour les Français) but in each case payment must be done first. As a professional artist, I won't do anything for free.

My work is made in several stages. You can validate each of these stages from "sketch" to "clean".

Commissions are only for NON COMMERCIAL USE. You have not the rights to copy, or sell my artwork.

All my artwork is copyrighted, if you want to use your commission for forums,websites or blogs, please CREDIT ME.

All commissions traditional or digital will be either sent by Postal mail as a signed, unique print (with extra fees), or as High Resolution JPG or TIFF file, either RGB or CMYK (you may ask) and 300 DPI.

Please read info and rates below. If you still have any doubt or question, feel free to contact me.

I'LL DO

Anything my drawing style allows me, including monsters, Asian Ball Jointed Dolls (A-BJD), some animals or mechas, horror and soft erotism. But remember : nothing discriminatory.
And no fan-art, except from books (not illustrated ones obviously).

PRICES

SKETCH -----

Half-body with soft tones
Starting from 15 $

Full body with soft tones
Starting from 25 $
Examples :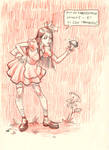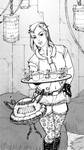 SIMPLE COLORS -----

Half-body and portrait
Starting from 25 $

Full body
Starting from 40 $
Examples :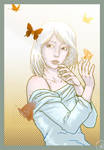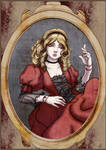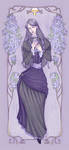 COLORS & BACKGROUND -----
One Character : starting from 60 $ depending on the backgroung complexity
Please ask.
Examples :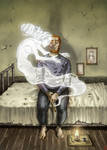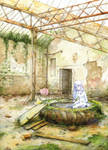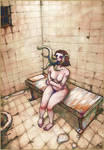 Feel free to contact me!