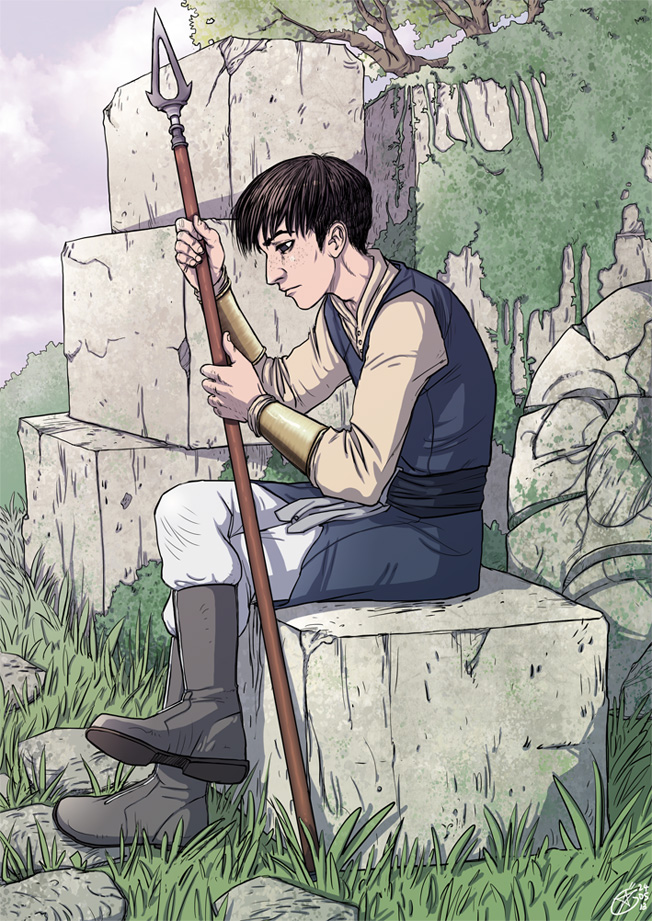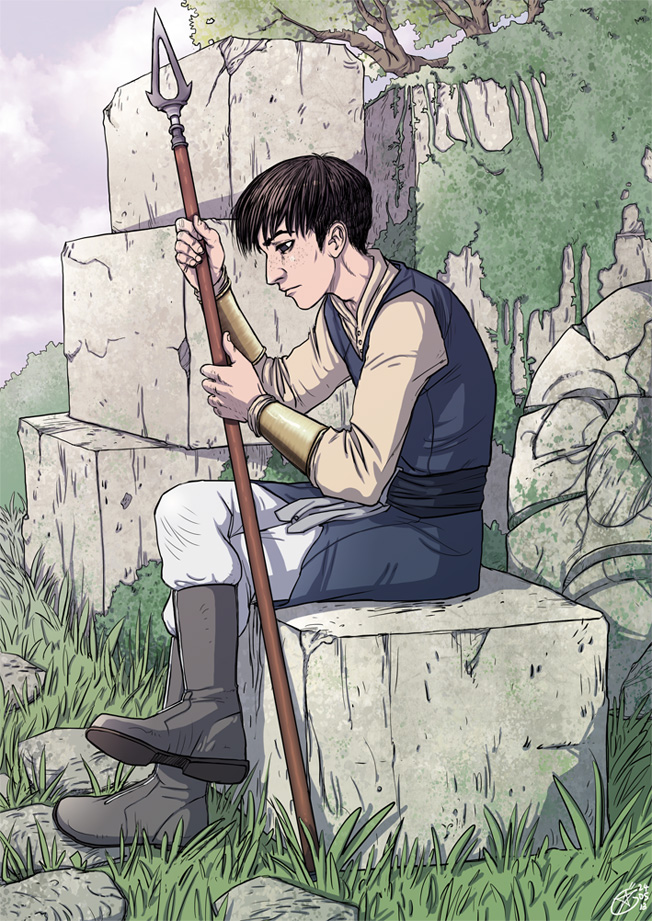 This is the first character from a brand new personal project I'm working on, which is called "Whiterocks Chronicles".
You'll learn more about him, his family and his quests pretty soon.
For now, dear DA members, know that this is also my first ever illustration I've made from a universe I entirely created. My creation. My OC. My world.
And this makes me sooo happy.

Vincinocq is an OC from the project Whiterocks Chronicles.
Please don't use it.

Superbe! J'aime beaucoup ton style, je vais aller zieuter ta gallerie

Reply

Encore merci, ça me motive bien pour faire ce webcomic.

Reply

Il a l'air un peu ailleurs, j'aime beaucoup cette expression pensivement perdue. Joli.
Reply

Merci beaucoup pour ce commentaire! C'est exactement lui ça.
Je suis en train de travailler sur le webcomic relatant les aventures de ce personnage ainsi que sa soeur et d'autres, et je suis bien contente qu'on saisisse un peu le charactère de mes personnages juste en une expression.

Reply

Reply

Merci beaucoup! Je travaille sur les autres personnages de ma BD, j'espère qu'ils plairont également. ^^
Reply

Reply

trait et mise en couleur réussit, joli travail

Reply

Waouh, j'ai hâte d'en savoir plus! *o*
Reply

Hiiiii! :3
Je pense faire d'autres personnages de l'histoire la semaine qui vient histoire d'avoir ma "bible graphique".
J'aime mes "Chroniques de Whiterocks"; c'est dingue comme ce petit monde qui a moins d'une semaine pour l'instant compte déjà pour moi. ^^
Reply