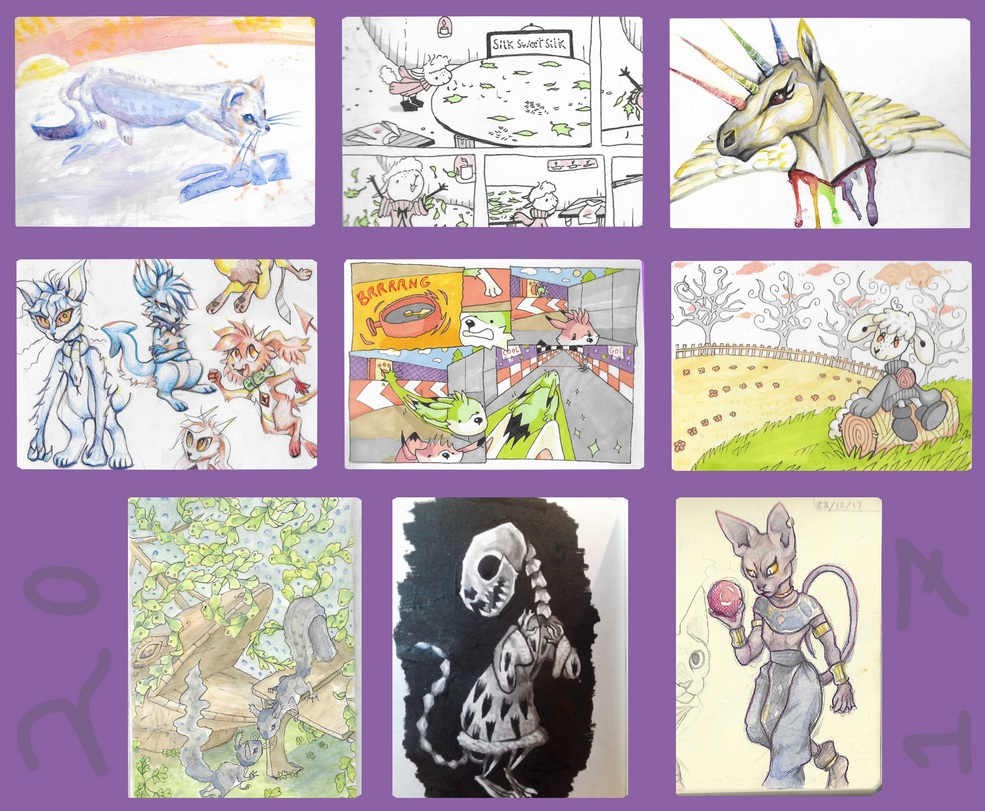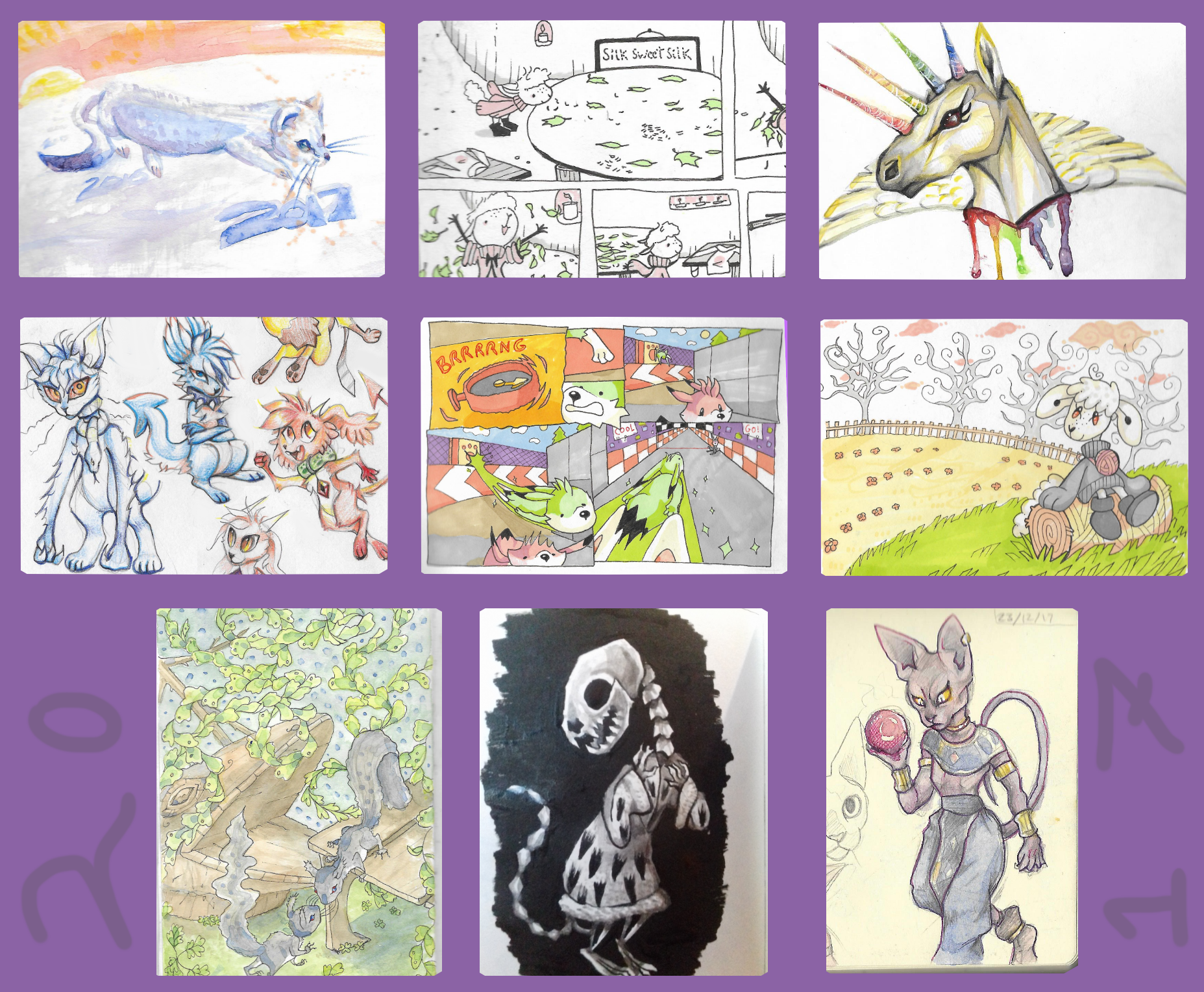 Watch
I don't really have enough digital art for an improvement meme; I'd basically just be putting all my digital art in it.
As I was doing this I realised I didn't have enough for every month! So it's just some favourites. I have more I could've used but I didn't bring my old sketchbooks with me.
(By the way the last one is super sparkly. You have to imagine the sparkles.)

I love your little comic style especially the PURL one. Bless her heart.
These are really nicely colored! I love the image that shows Que and your gemstone characters. :>
Reply

<3 Thanks so much!
I want to do more comics but god are they time consuming. Plus they need plots which I don't have.
Reply

OH me too. I feel like they would be more time consuming with traditional art too.
I've wanted to make.. something with my characters forever. I thought maybe small simple doodle style but I don't know if it would be interesting enough to pursue. It's also makes me anxious to start anything until I have it all planned out and eughgh worldbuilding takes so much work.
It's getting there though.
Reply

Yeah that's probably true...and it's easy to make a mistake too.
You definitely should!! The trouble with me waiting to plan stuff out is that I never finish planning. :'D Like idk wtf Purl's backstory is. In that lil comic I was trying out her having an underground silk farm underneath a wool farm. Which I got bored of quick.
Comics are definitely a good way of testing out ideas though.
Reply

YES, the ability to ctrl+z is amazing.
Usually if I make a mistake with traditional art I just have to try to improvise and find a way to make the mistake work, or at least look less terrible. :' D
Sometimes with character back stories it just takes time for them to develop. Always learning about different trades can help. Heh I think the shady silk farm idea is cute. What if she has silkworms?
Reply