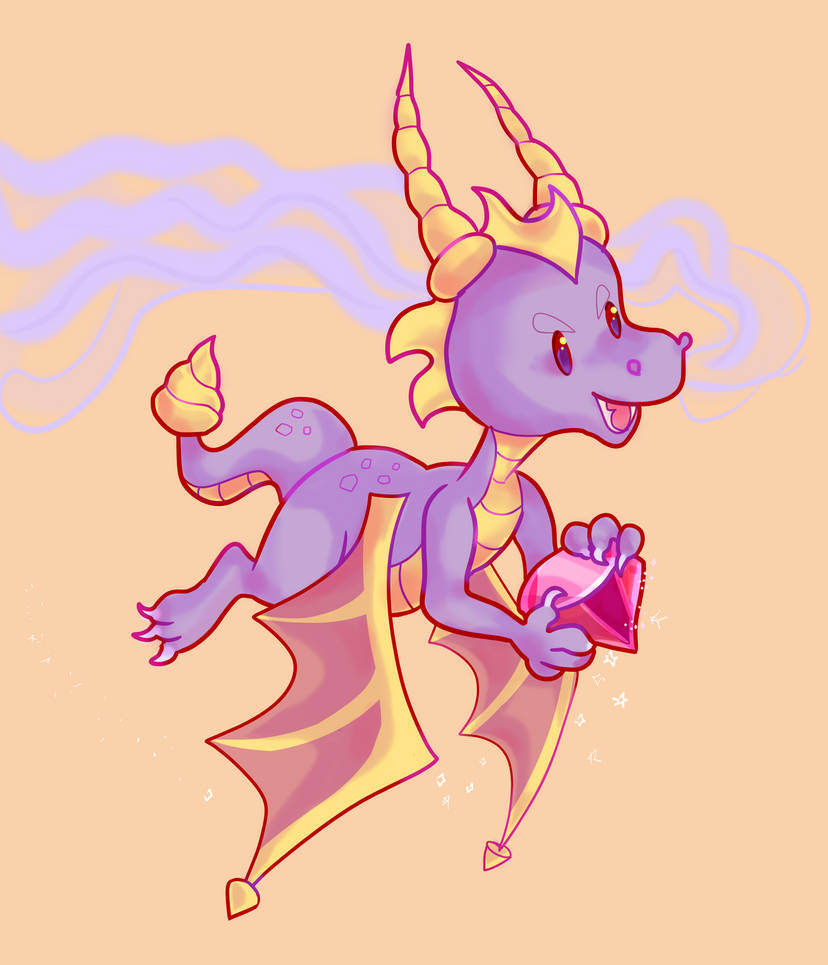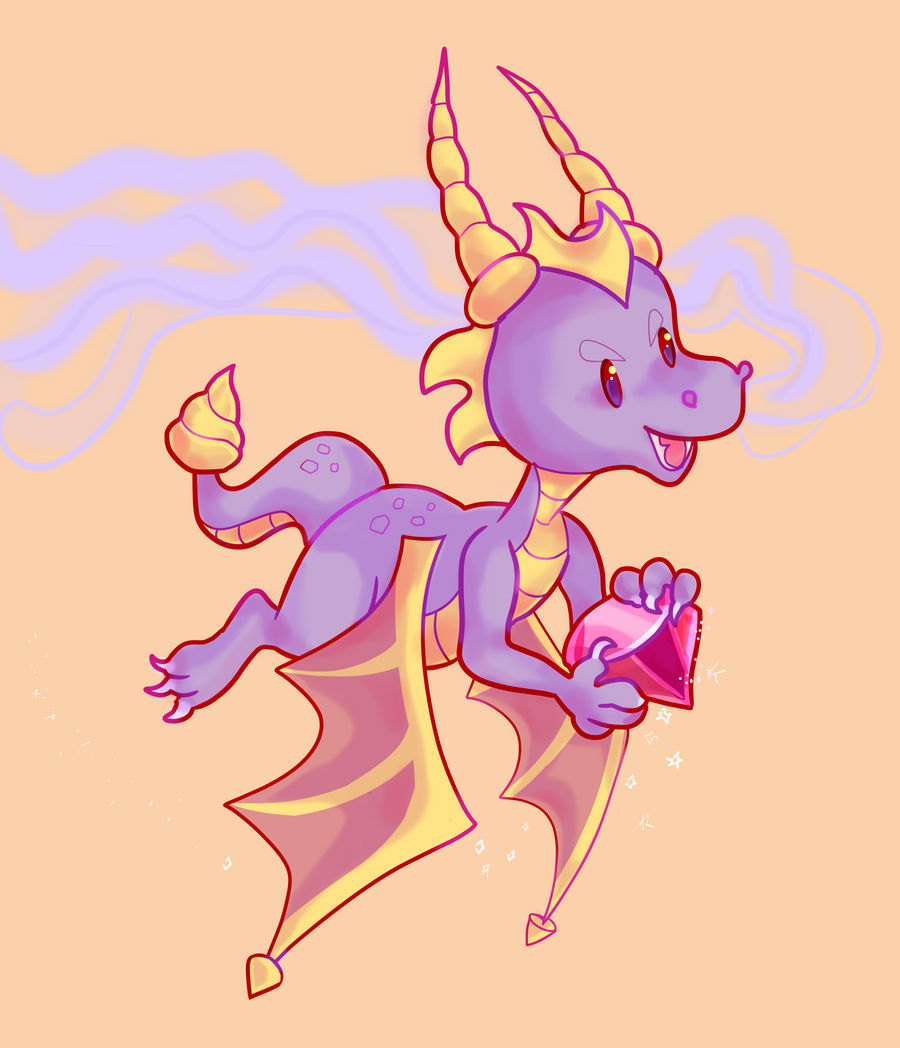 I'm so happy they're remaking the original Spyro games. 'v' I actually only played the first PS1 game..played newer games on the PS2 and it just wasn't the same.
My favourite was the flying level behind the waterfall. Hm, makes me wonder why Spyro didn't just fly whenever he fell to his death in the other levels.

aww look at this little booger! great work on those colors and ooo...
GIVE ME THAT GEM
Reply

I have the PS1 copies of the original trilogy. Spyro is one of my favorite game series and one of the series that really drew me into gaming. I'm really happy about the remakes and it giving more people a chance to play the series. I really like how Spyro looks in your style! 'v'
Reply

I don't think I even knew about the other 2 games? :C So I'll be a bit late playing those haha.
I'm so happy they're remaking it so I can play it again. :'D Especially since I'm pretty sure my old consoles are breaking.
And thank you!
Reply

The second two are a tinsy bit different from the first game, but still good. They are somewhat mini game focused, which is why the first one is my favorite game.
I LEARNED
IT IS NOT PS4 EXCLUSIVE
GLORIOUS DAY, I MAY BE ABLE TO PLAY IT THEN.

OOUGH I have those consoles still.. Way to make me feel old. x'D
Reply

Aw, he's so cute. Love it.
Reply

I really love the style, AND I REALLY LOVE SPYRO.
Reply

OMG YESSS <33 I LOVED SPYRO AS A KID
Reply

Me too! I got rid of the game yeeaars ago and wanted to play it ever since so I can't wait til it comes out.

Reply

Im just glad that they're going to be using his old design again

This is adorbs BtW <3333
Reply

Yes!! You can't beat his original design. I have no idea how they messed him up so badly in Skylanders.
And thank you!
Reply

I love Sypro! Your version of him is so cute 😀
Reply

Reply