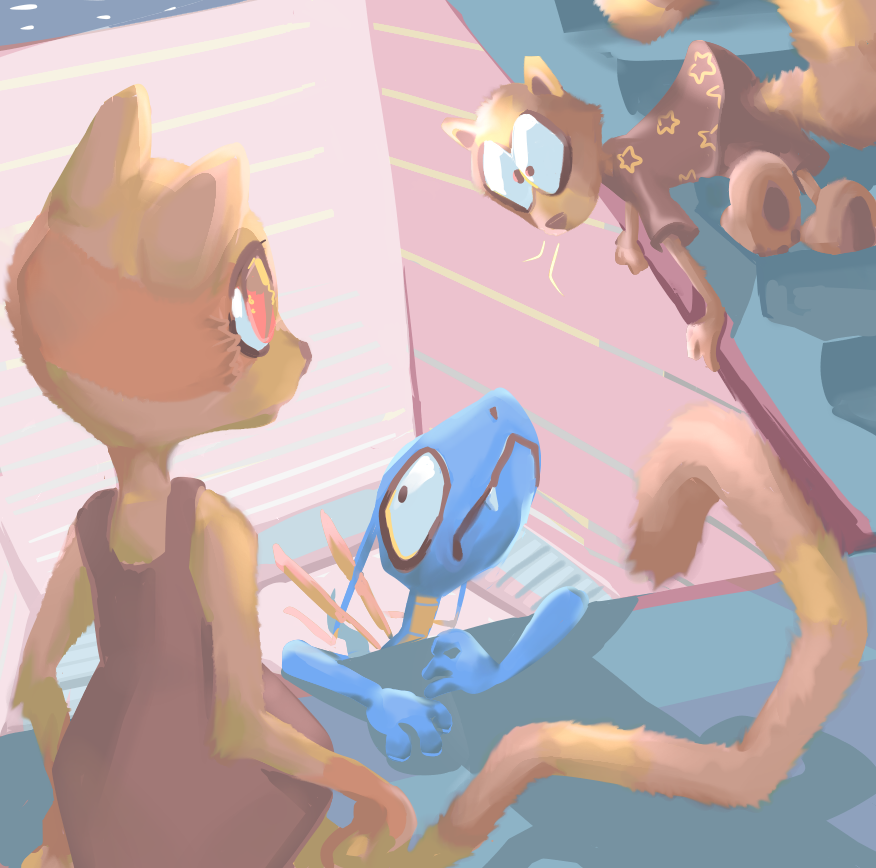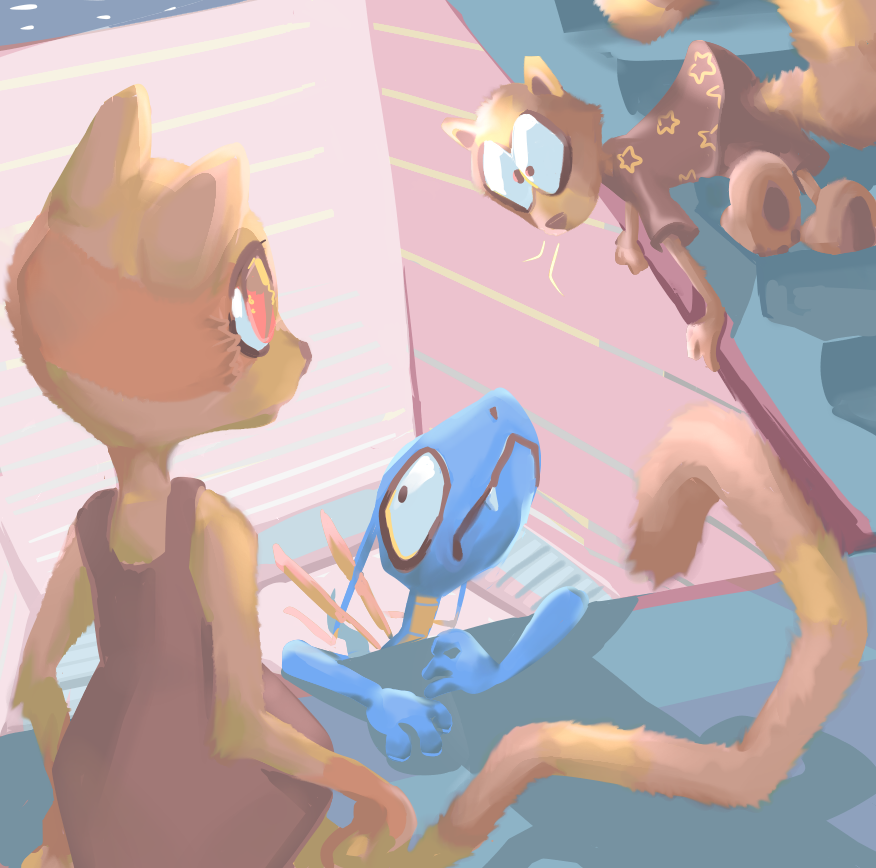 Watch
I've had this on my computer for so long but I can't be bothered to do anything more to it. It was fun to try digital painting though.
The characters are Cosette, Eek, and Zeng in order.

Fur Fighters belongs to Muffin Games

!!!!!!!
love it!
I love fur fighters.
Reply

Reply

Reply

Reply

Guess they were trying to pretend to be their parents and now Eek needs help XD
Reply

I honestly had no idea what was happening even when I was drawing it. xD Eek has definitely got herself in trouble somehow.
Reply

I don't know about Furfighters really, but I really like this painted kind of look!
Reply

The characters are based off babies you have to save in the games. But older. <:
I'm not even sure what they're doing. They were meant to be racing then I added the falling dragon.

Anyway thankyou!
Reply


I'm not sure what's going on, but it looks like kids being kids.
Reply