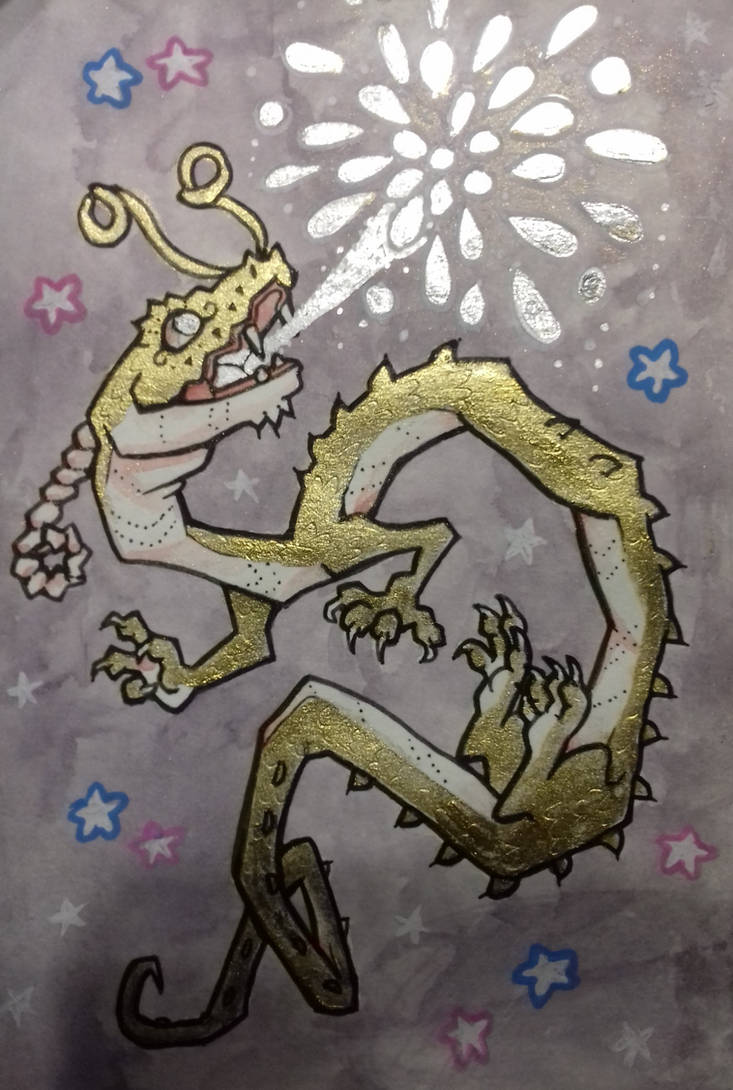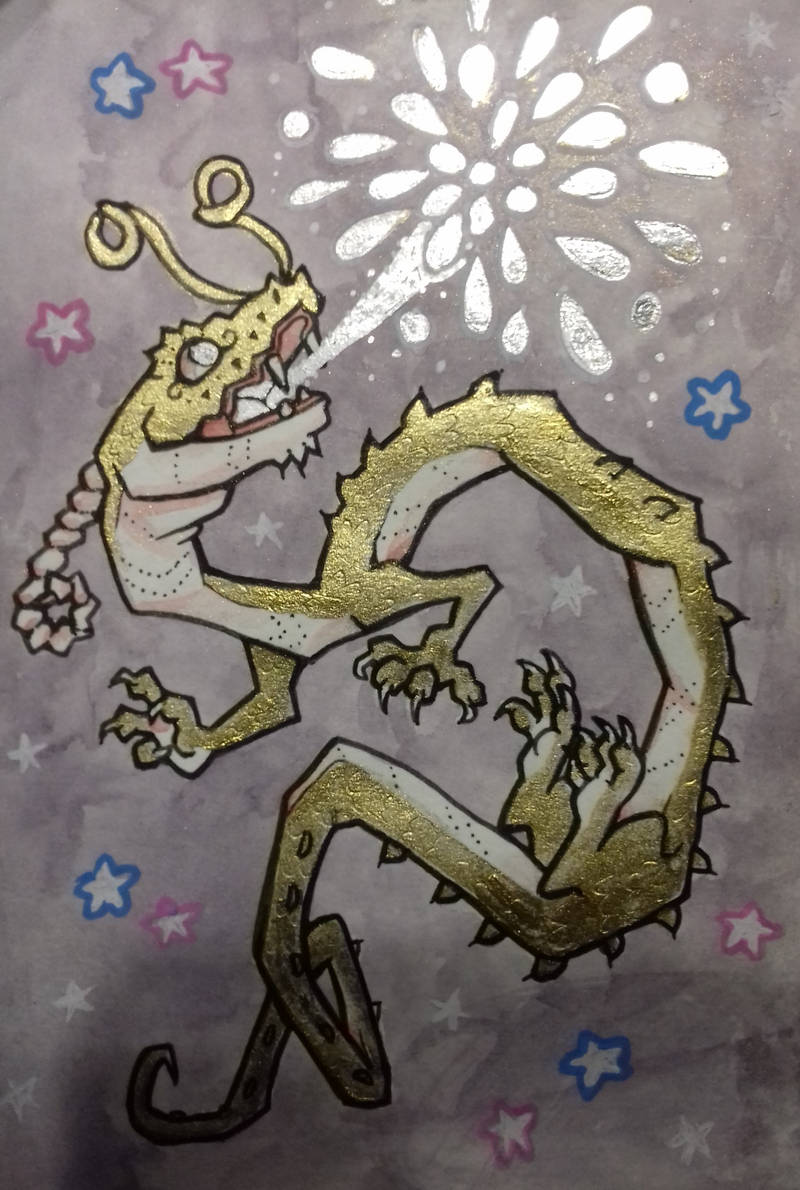 Happy New Year! Here is a dragon with the very special skill of breathing fireworks then sleeping for a whole year.

Reply

Thank you! <3 The metallic is some gold paint I got for christmas, and the scales were made by digging the metal tip of my mechanical pencil into the paper. :'D Also, thank you Spyro.
Your icon is super cute btw!
Reply