Starting to work out of my drawing funk...

Ref photo used with permission from
JohnPeri
's gallery. Title lifted from a tune by the fusion jazz band Weather Report.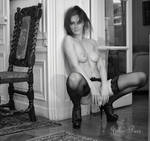 11x14 pen/ink brush on Bristol
See ya!


!!!!! ARTISTS DISCLAIMER !!!!!
Artwork is Copyright © 2011 Wytherwing
ALL RIGHTS RESERVED.

*All materials contained in my deviantART gallery may not be reproduced, copied, tubed, edited, published, transmitted or uploaded in any way without my written permission.
Image details
Image size
11404x14374px 12.83 MB