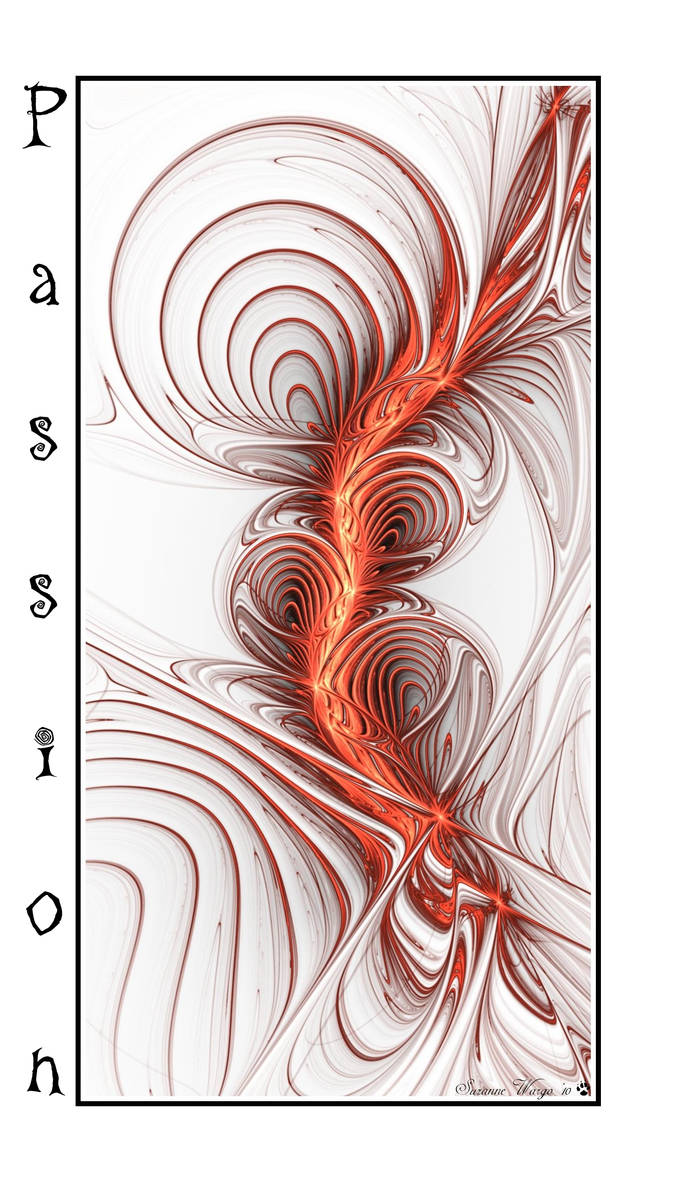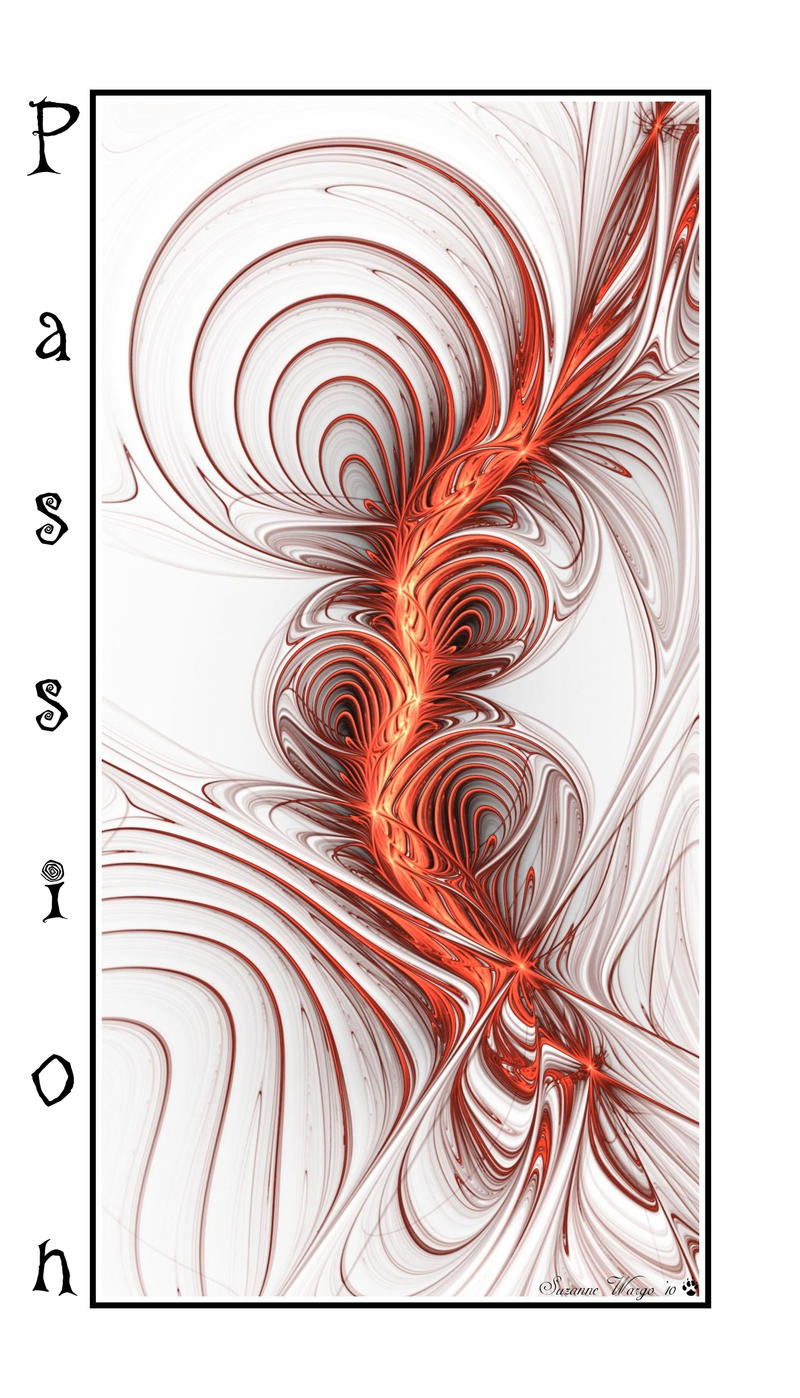 Passion is heat, a flame within us that pushes us to the brink of sanity, sometimes beyond. An ever burning fire that can either make life worth living or snuff it out with a blink of the eye. Be wary of passion, she is a fickle mistress, she will pin you under her boot and threaten to never let you go.
Apo7x
Another white background fractal. I love making these, and sometimes they even turn out well.

I love the movement & molten glass feel of this piece. It took forever to get the color just right.
Enjoy!

Reply

Its a beauty, an everlasting fire in everybody!!!!
Reply

This is so beautiful.

Reply

it does give off a passion vibe

Reply

Reply

It really does burst with motion and fluidity... A lovely piece...

Reply