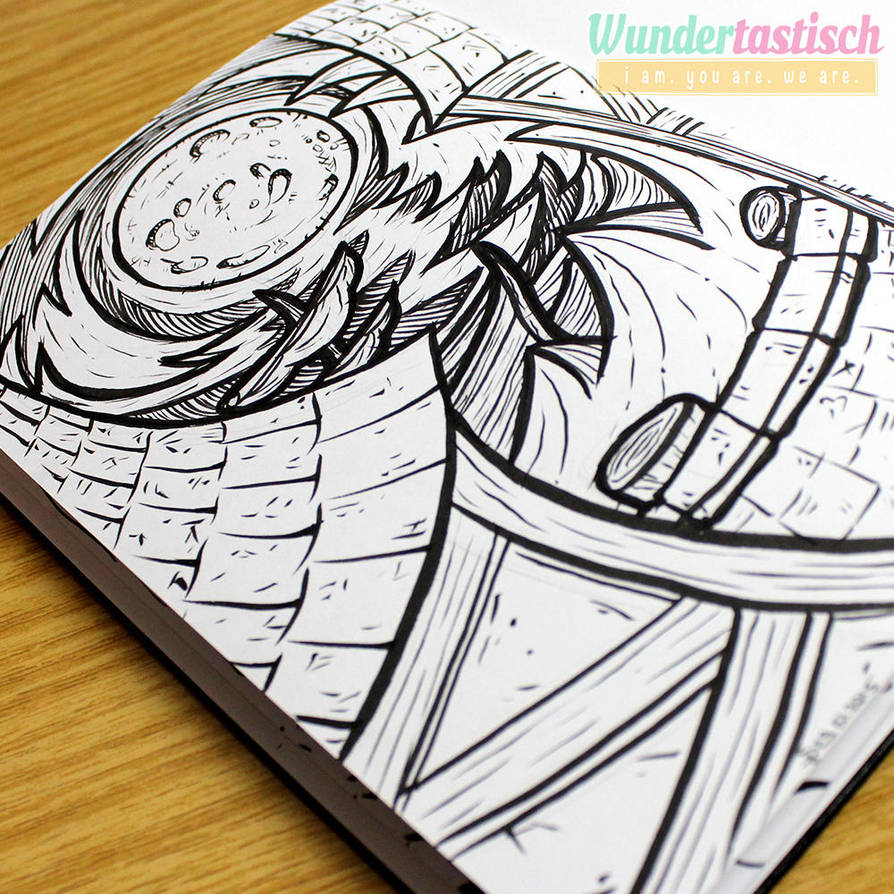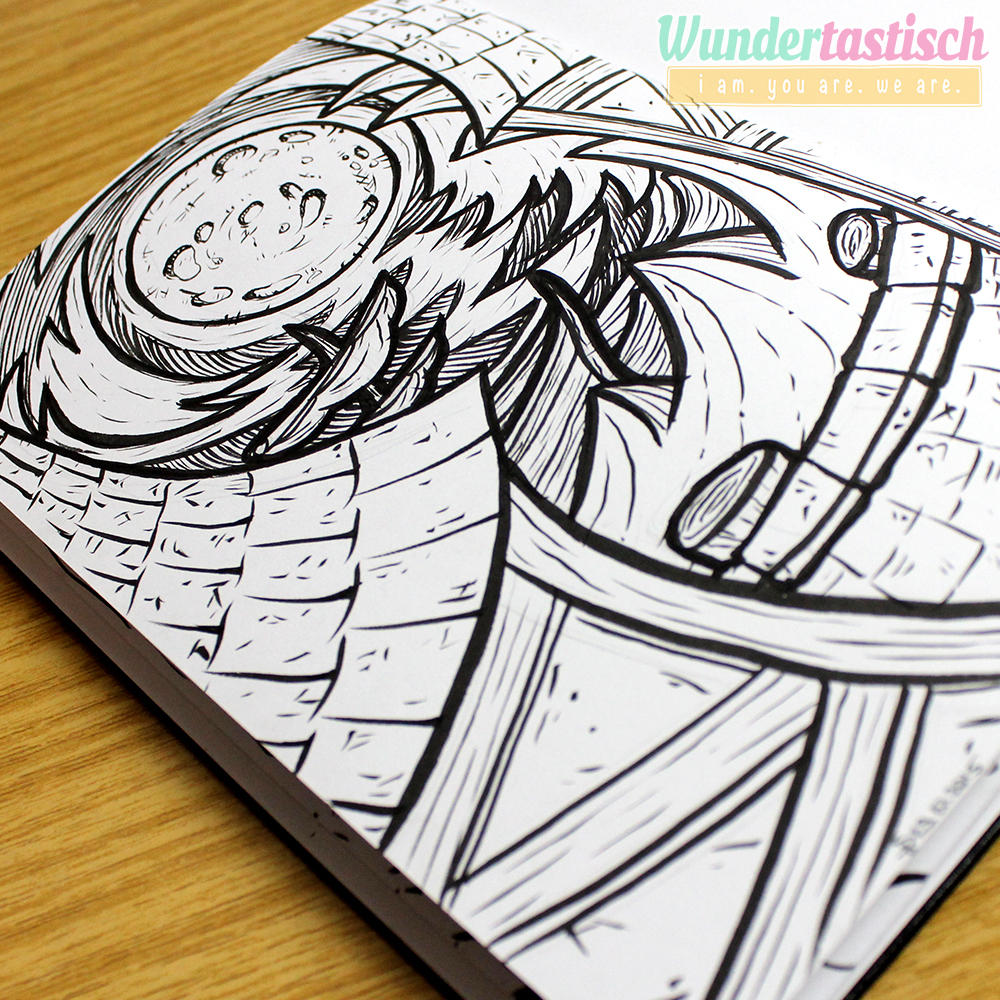 Watch
And something fun again! Based on one of the thumbnails I showed you the day before yesterday

I must say joining InkTober was one of the best decisions I made. I got over my fear in regard of the pentel brush pen & now I'm obsessed with it!
Also the paper in the Leuchtturm1917 sketchbooks is amazing, not only does nothing bleed through the pages but it also is super smooth <3 ...can you see the ship in the storm?...my lines got a bit to similar in the background, have to be more careful of that in the future. But I still like this piece a lot


*______* Again the perspective is amazing!!
Reply

I think it gets a bit too busy to notice the ship but still great focal point and as always interesting to look at!
Reply

Yepp the shading in the background is way to similar and to many lines in general. You are absolutely right! I got carried away a bit, loving lines to much xD I will try my best to do better next time. As always thank you so much for your feedback, it's really encouraging and helpful!

Reply