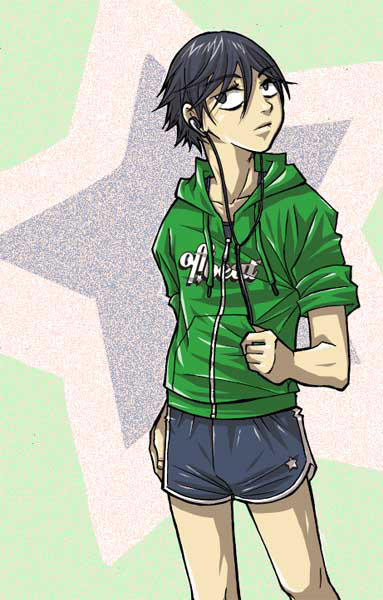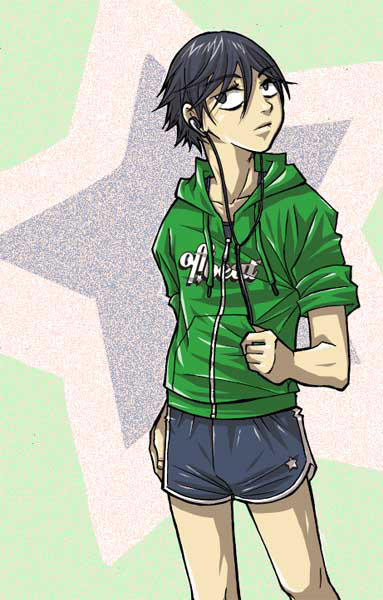 do to some percieved popularity of the "short shorts" comment that mandy made in issue 1, i drew this...
...
it kinda sat around as a pencil doodle for a long time and i'm sick today and just come back from travelling, so i felt like coloring.
...
disclaimer- no, colin does not actually wear short shorts at anytime in the comic series.
....
yeah so believe it or not i was coloring an entirely different backround of city apartments and junk but i didn't like the way it was turning out and it was kinda too much work so i scrapped the whole thing and stuck a big star there and i probably shouldn't be mentioning this because it makes everything about this picture seem lazier but yeah...
[link]
<---whoo hoo!