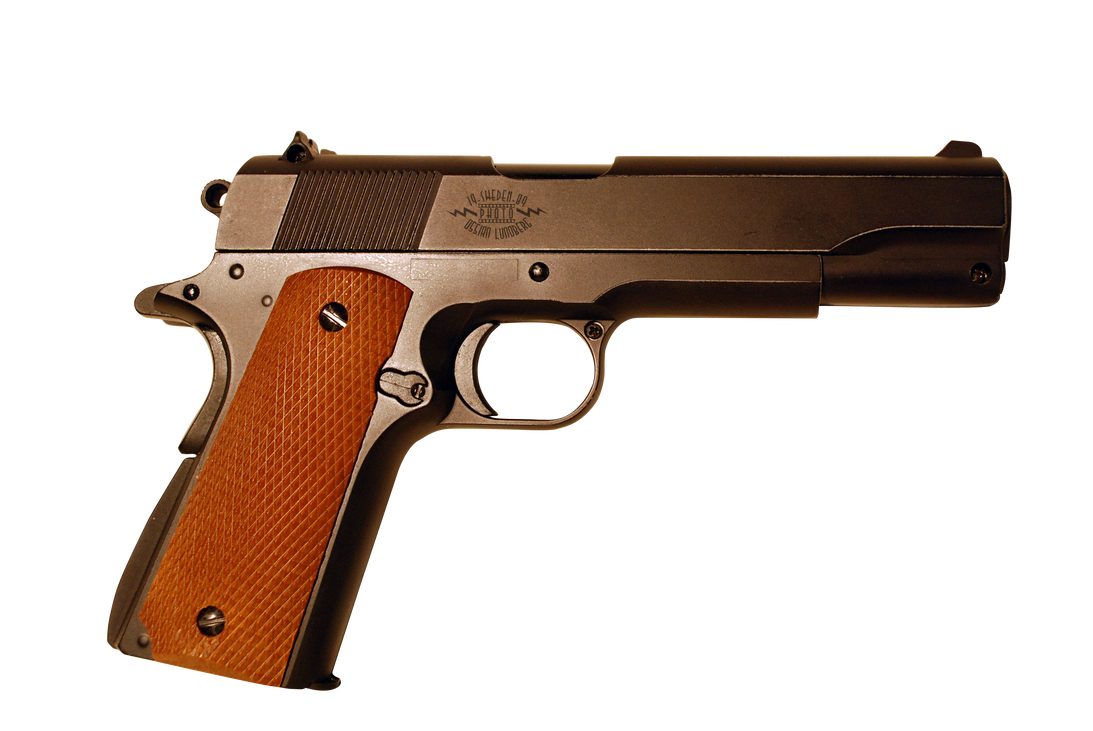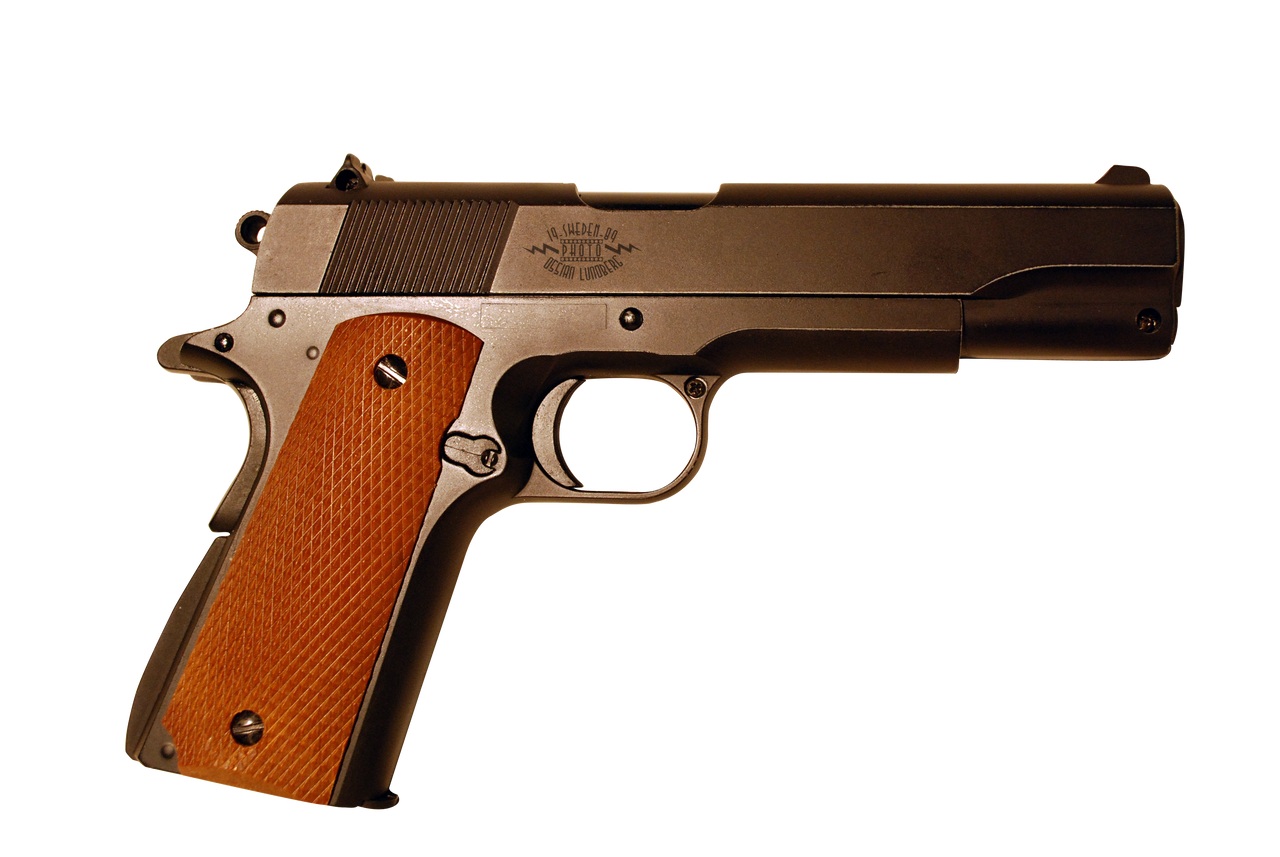 Colt 1911 Government pistol.

I don't do Stock material but i have been lacking a good stock of a gun so i took a picture and made one myself.
Feel free to use this for manipulations and such but if you do please credit either my name or DeviantART account link somewhere. It could be in the picture or in a post giving me credit.

If you use this stock please send me a link to the manip or what ever you made with it on either the original picture or on my DA page.

MAY NOT BE SOLD OR USED ALONE!

Use the download feature to get the PNG image whitout background.