Suddenly feels like writing this after posting a few Sentai scenes these few days. Well, I started watching Power Rangers since young. When I started to get interested in all these bound and gagged scenes, I start to think of how great will it be if these beautiful actresses in Power Rangers who normally kick ass were to be bound and gagged. However, as most probably know, it's quite a disappointing result (only two gagged scenes). The first gagged scene was for the pink Space ranger Cassie (Patricia Ja Lee) in In Space and that was quite a disappointing scene. She's cleave gagged but you can barely see it. The second scene was in Lightspeed Rescue where the yellow ranger Kelsey (Sasha Williams) and the pink ranger Dana (Alison Macinnis) were both webbed and gagged. Other notable scenes was the handgag scene for the yellow Space ranger Ashley (Tracy Lynn Cruz) also in In Space, love how feisty and energetic she was when being handgagged. The scene for the blue Ninja ranger (Sally Martin) in Ninja Storm where she was tied up by the villains was basically screaming for a gag. At least she kept making the mmph sound despite not being gagged.
Tracy Lynn Cruz's handgag scene (by far my most favourite out of these four scenes, she also looks hot here)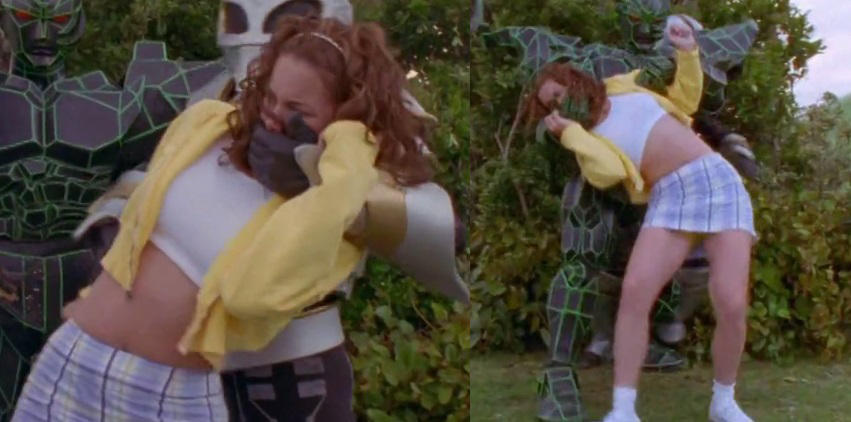 Sally Martin's tied up scene (really needs a gag)

Then, when I start to know that the Power Rangers was an adaptation of the Japanese Super Sentai series. I started watching them and I basically watch every episode from the 28th season Dekaranger up to the current 40th season and some episodes from the older ones. I enjoyed the series and was quite pleased that there are some notable bound and gagged scenes for the Sentai actresses.
Special mention:
Momoninger (Kasumi) of Shuriken Sentai Ninninger played by Kasumi Yamaya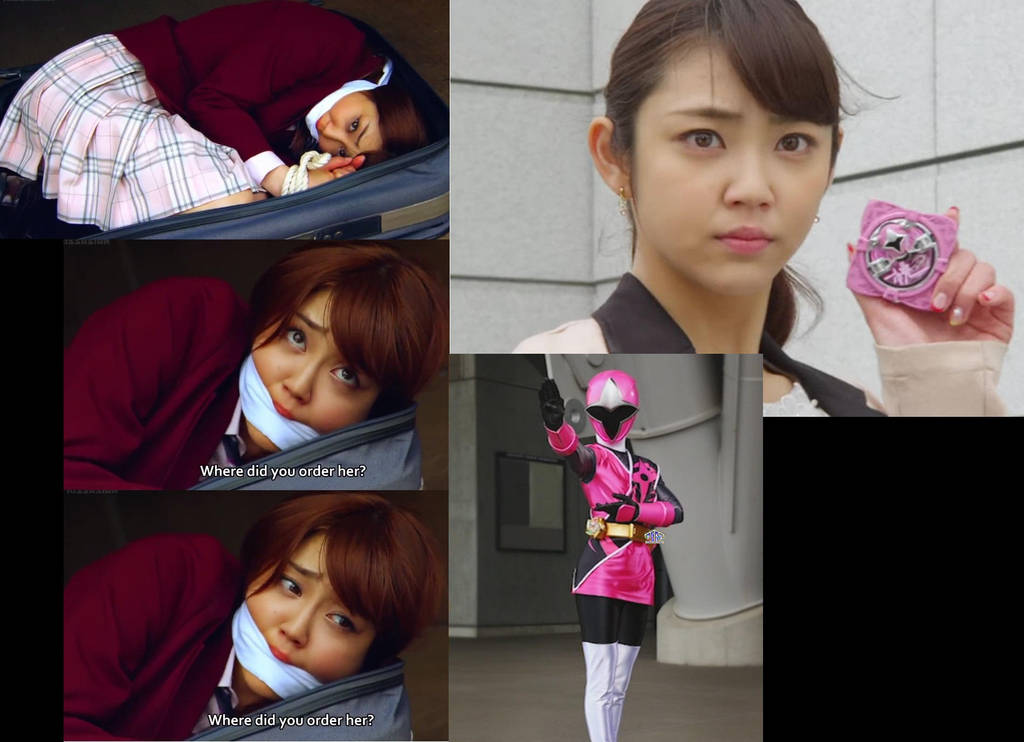 One of the cutest actress. Quite disappointed when this 39th season finished and she didn't manage to have a scene. She was the brain of the team and always came out with the plan for her team to defeat her enemies. Really wanted to see her outsmarted and getting captured. So I was like OMG when I saw that she had a scene although quite short before her joining the Sentai series.
Now moving on to the scenes happening in the Sentai series.
1. Blue Dolphin (Megumi) of Choujuu Sentai Liveman played by Megumi Mori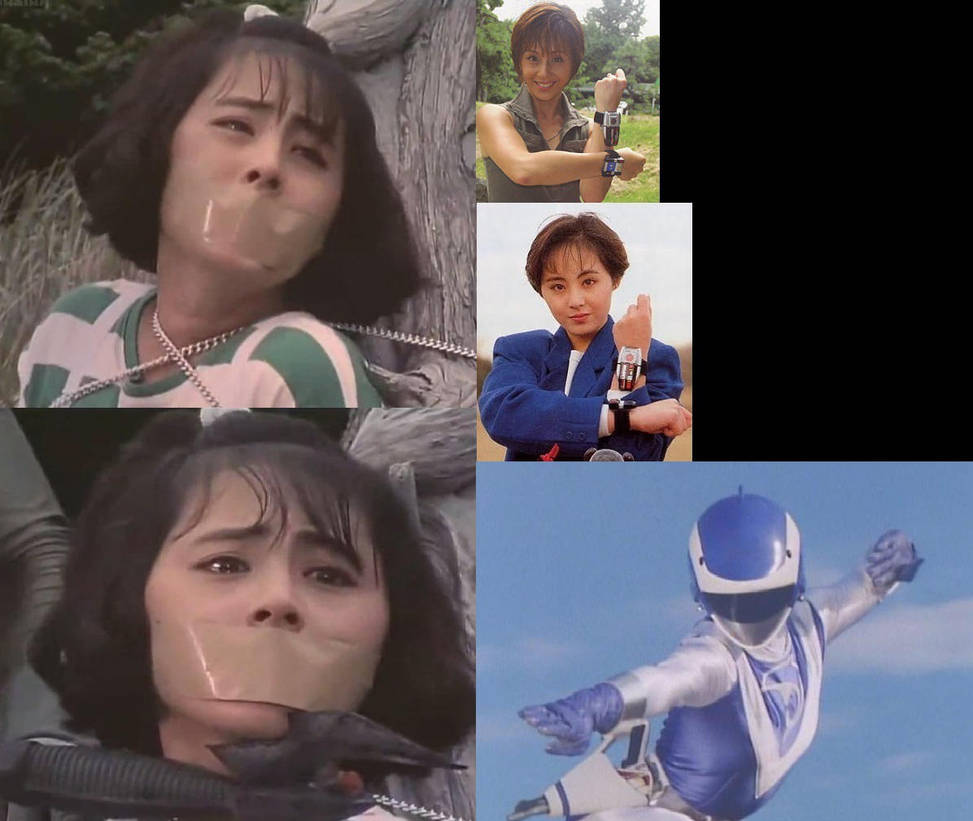 Hadn't watch this season yet since it was like way back in 1988. Liked the way she struggled in this scene. Also currently the only Sentai actress to be tape gagged (after 28 years and still no tape gagged scenes for any female sentai

)
2. Houou Ranger (Rin) of Gosei Sentai Dairanger played by Natsuki Takahashi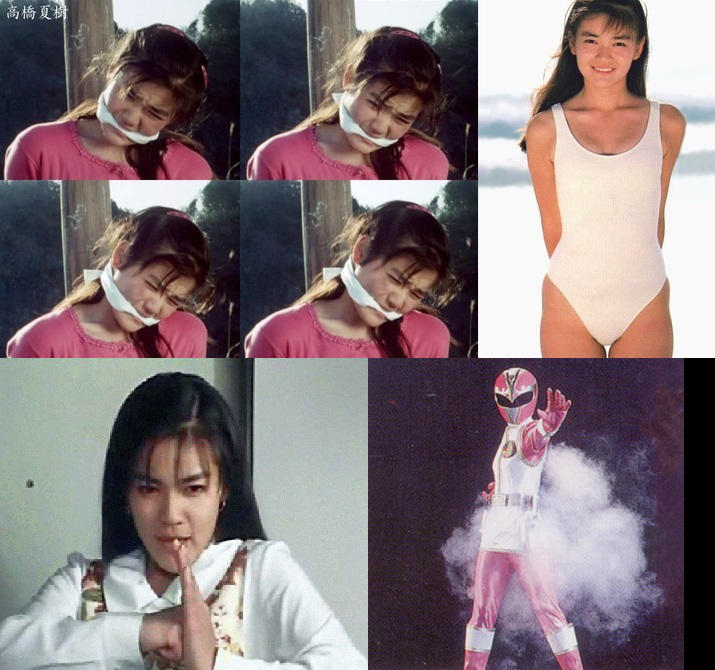 Quite a cute actress. She looked quite good cleave gagged and tied to the pole.
3. Ninja White (Tsuruhime) of Ninja Sentai Kakuranger played by Satomi Hirose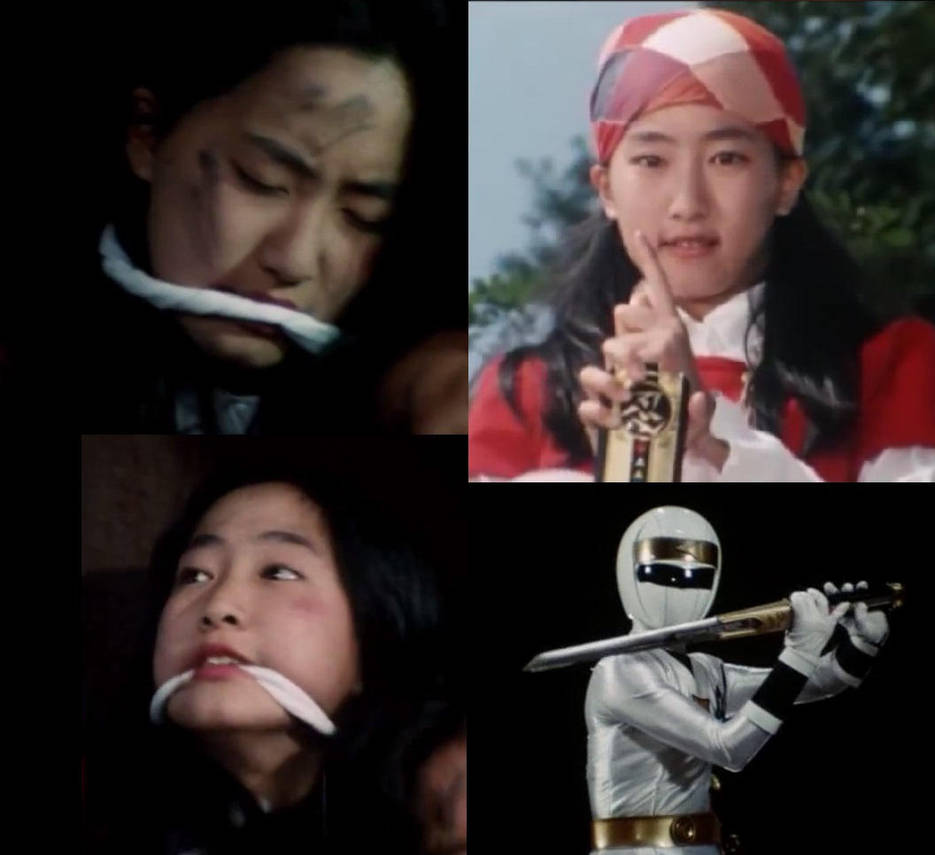 The first ever female to be the leader of a Sentai team. Would have preferred if she was alone bound and gagged instead of her other three male members surrounding her in the same scenario
4. Time Pink (Yuri) of Mirai Sentai Timeranger played by Mika Katsumura

Yet another female to be a leader of a Sentai team. She's quite a badass in this season so it was quite great to see her in this scene. Bound and gagged in a death trap and saved by her teammates in the nick of time. Adding on, Power Rangers Time Force did adapted this episode but Erin Cahill was unfortunately not gagged when she was captured.
5. AbareYellow (Ranru) of Bakuryu Sentai Abaranger played by Aiko Ito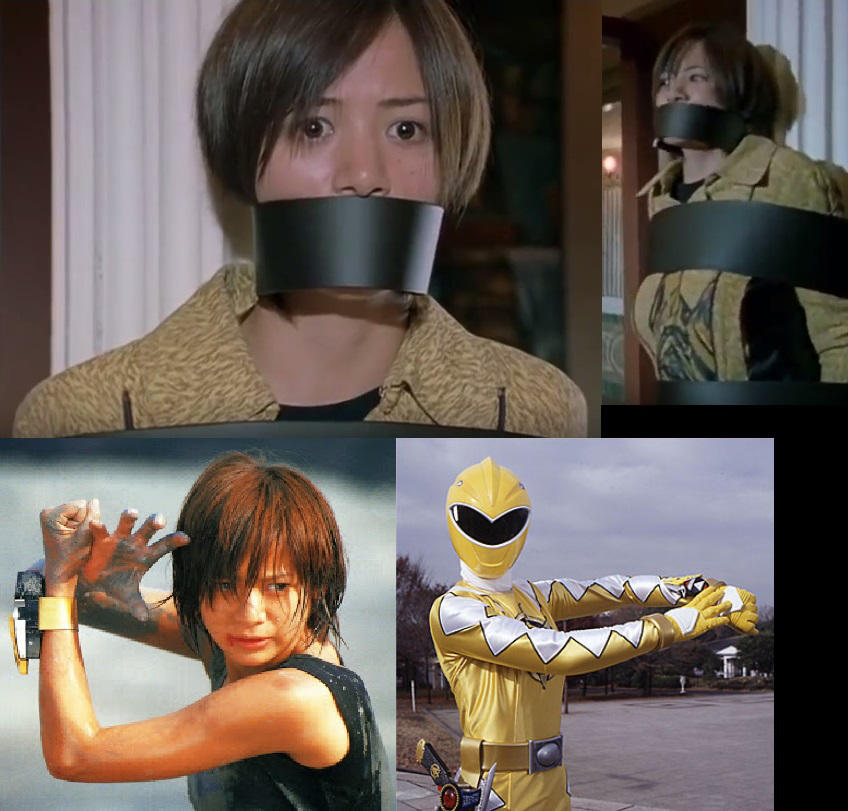 Still in process of watching this season. She looks quite great bound to the pole by straps and mouth wrapped up by the straps. Surprised when I saw this.
And lastly,
6. Go On Silver (Miu) of Engine Sentai Go Onger played by Yumi Sugimoto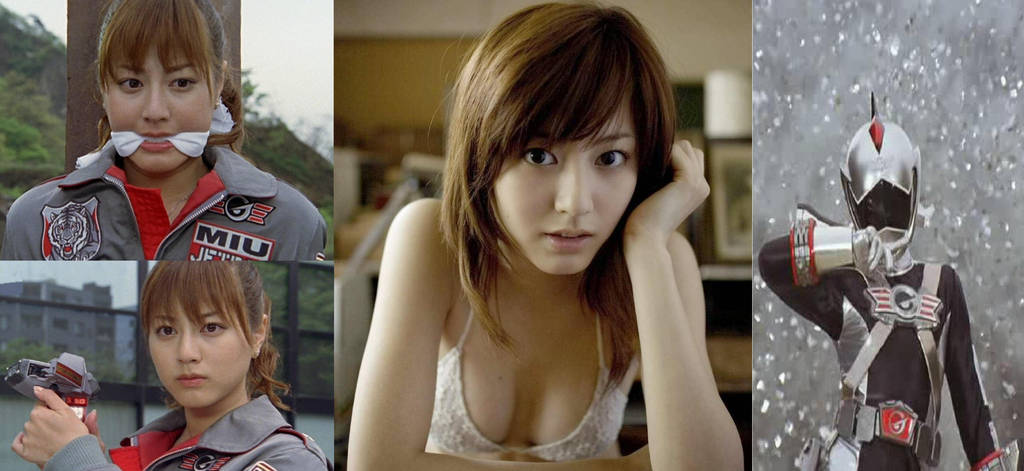 This is one of my most favourite season and Yumi Sugimoto is one of the most beautiful Sentai actress for me. She was only introduced for a couple of episodes prior and quickly showed off her badass-ness and kick ass ability in battle. Then suddenly out of nowhere, she got captured and was cleave gagged and chained to a pole. Quite an awesome scene and was included in my top 15 list.
There are some Sentai actresses that I will have like to see in a bound and gagged scene, most notably:
-Rin Takanashi (Shinken Pink) from Samurai Sentai Shinkenger -Yui Koike (Gokai Pink) from Kaizoku Sentai Gokaiger
(Another that is one of the most beautiful for me) (She just looks so cute)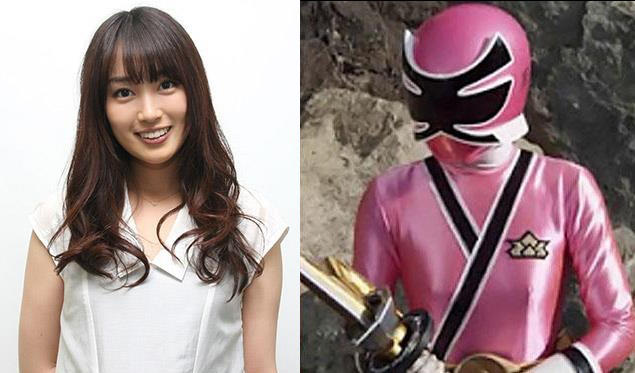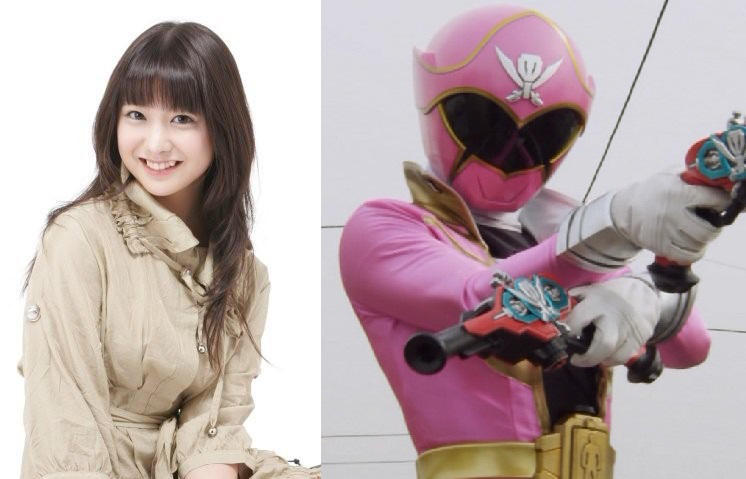 -Ayuri Konno (Kyoryu Pink) from Zyuden Sentai Kyoryuger (Also very cute)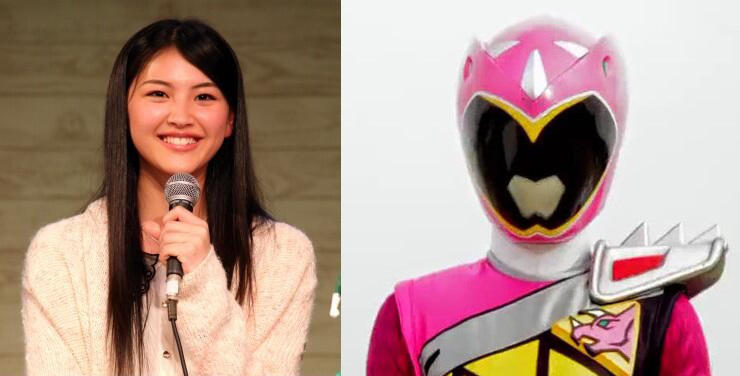 Still hoping that the current ongoing season of Doubutsu Sentai Zyuohger will produce a gagged scene for the two actresses involved, Miki Yanagi (Zyuoh Shark) and Haruka Tateishi (Zyuoh Tiger) (Let's hope for the best)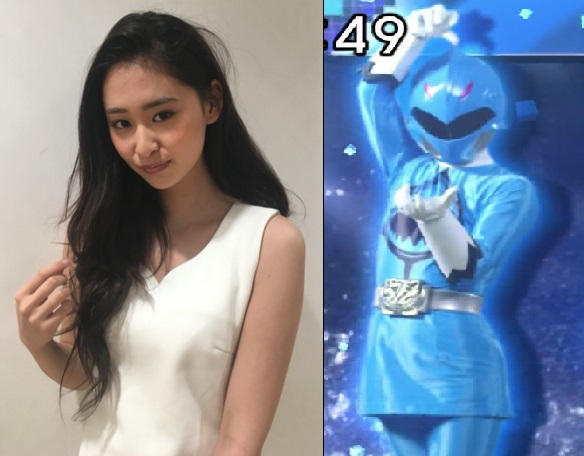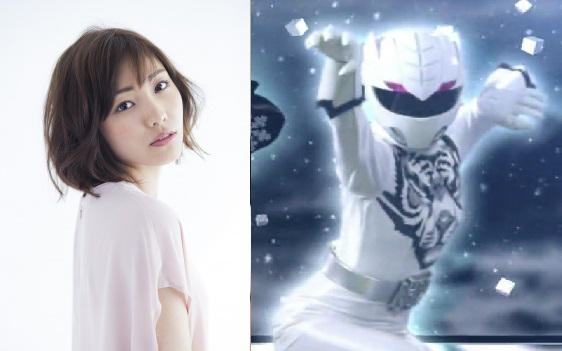 Thanks for bearing through yet another long post here. It's always nice to see females who can kick ass being in a bound and gagged scene. Feel free to share if you know of any of the Sentai actresses being in a DID scene in other shows or if I had missed any (most probably it will be from the older seasons if this happens). Thanks once again