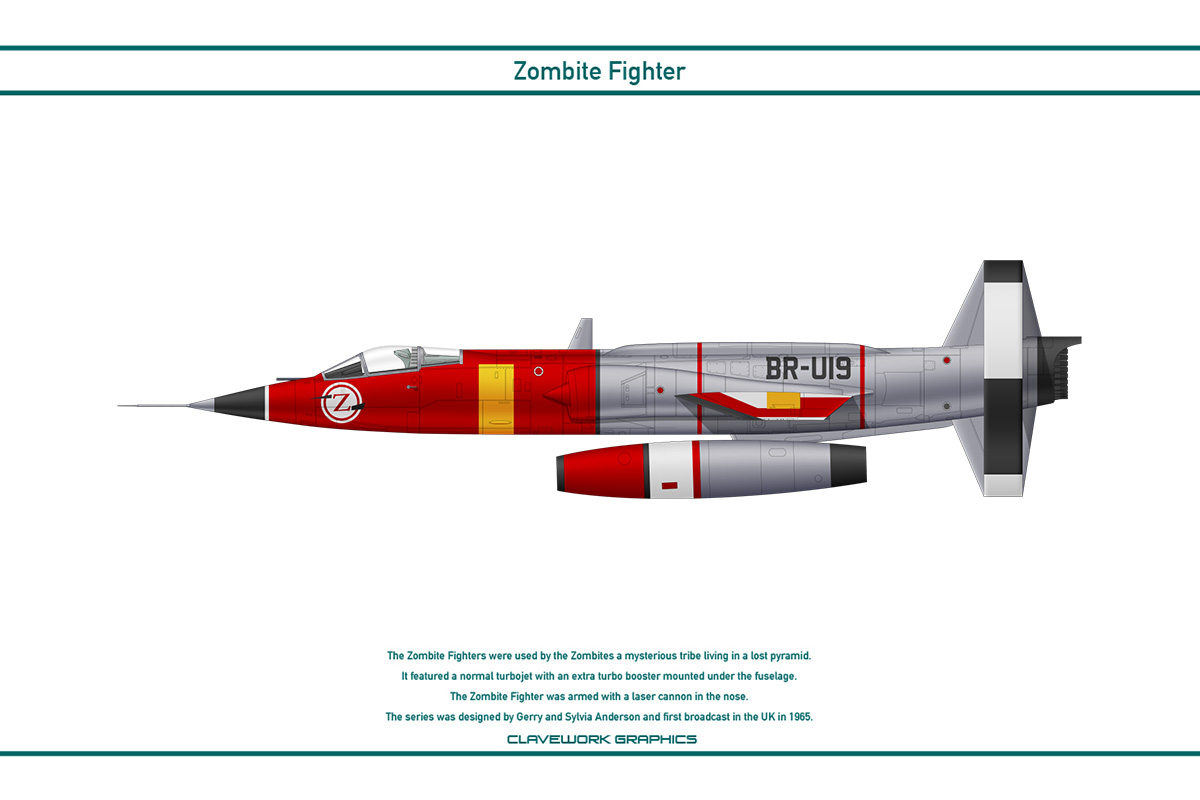 Watch
The Zombite Fighters were used by the Zombites a mysterious tribe living in a lost pyramid.

It featured a normal turbojet with an extra turbo booster mounted under the fuselage.

The Zombite Fighter was armed with a laser cannon in the nose.

The series was designed by Gerry and Sylvia Anderson and first broadcast in the UK in 1965.