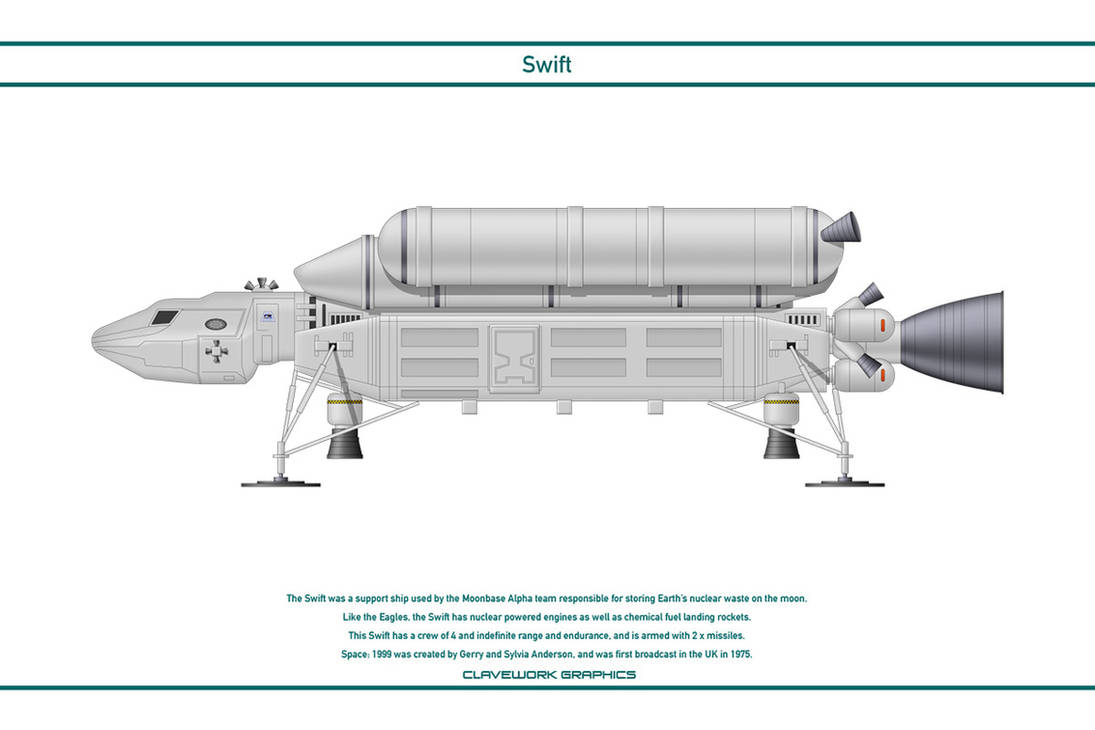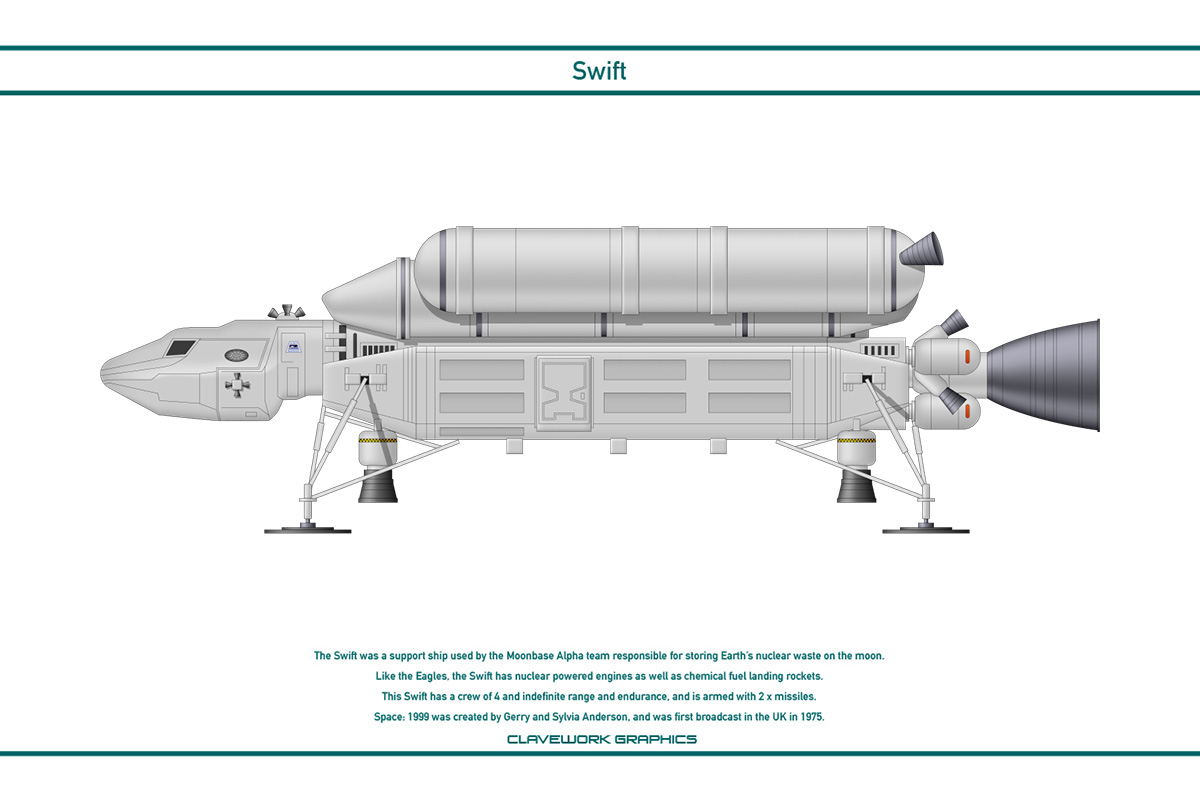 Watch
The Swift was a support ship used by the Moonbase Alpha team responsible for storing Earth's nuclear waste on the moon.

Like the Eagles, the Swift has nuclear powered engines as well as chemical fuel landing rockets.

This Swift has a crew of 4 and indefinite range and endurance, and is armed with 2 x missiles.

Space: 1999 was created by Gerry and Sylvia Anderson, and was first broadcast in the UK in 1975.