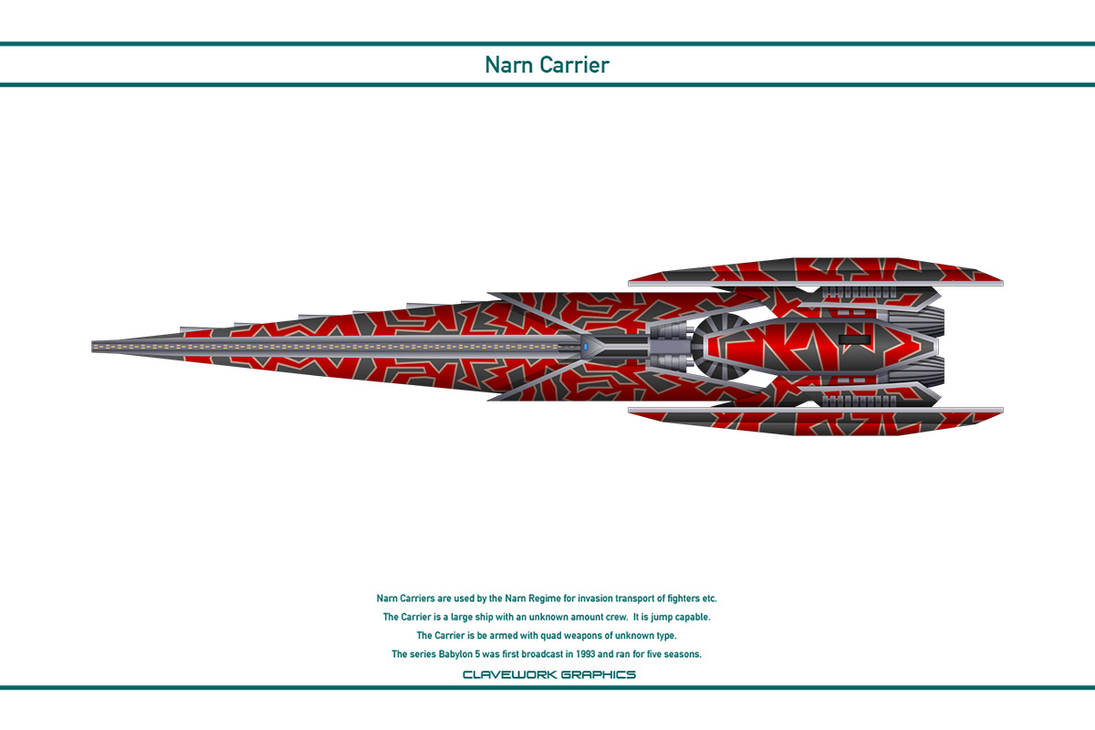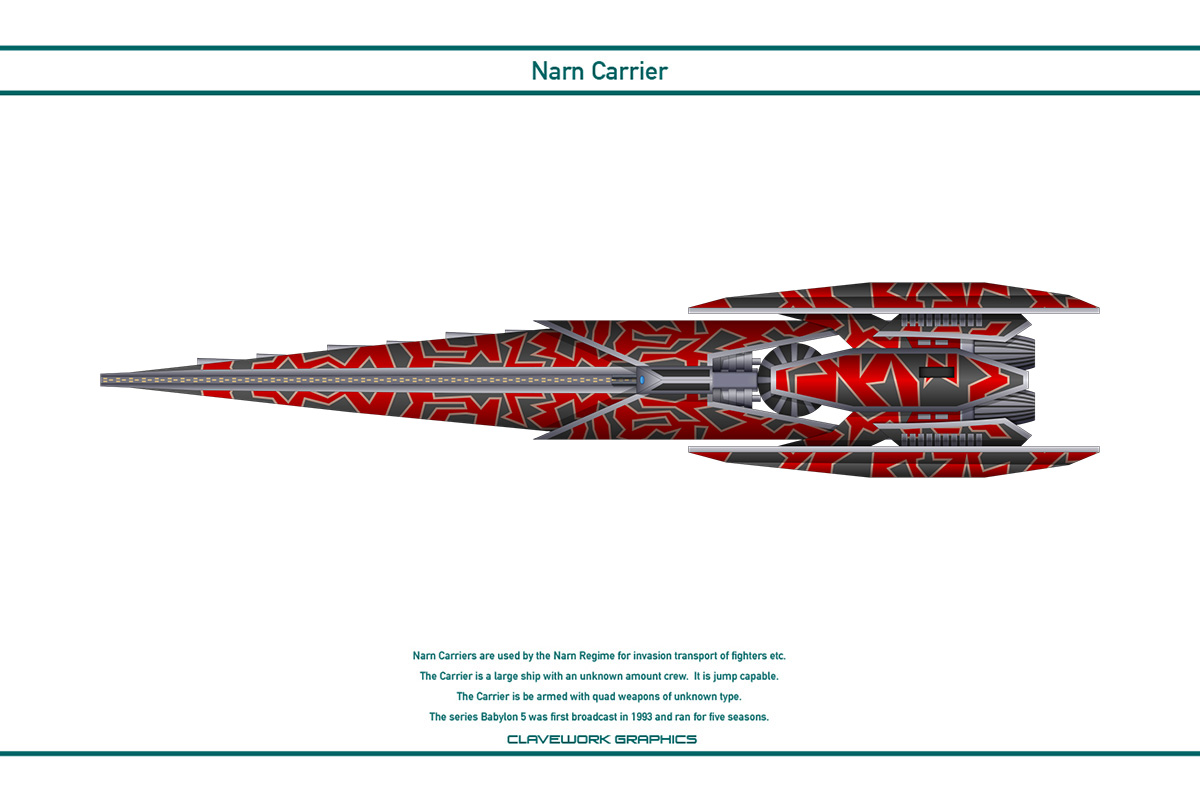 Watch
Narn Carriers are used by the Narn Regime for invasion transport of fighters etc.

The Carrier is a large ship with an unknown amount crew. It is jump capable.

The Carrier is be armed with quad weapons of unknown type.

The series Babylon 5 was first broadcast in 1993 and ran for five seasons.

Reply

Only a handful of Narn ships were seen in the series, this wasn't one of them
Reply

Incredible patterns.

Reply