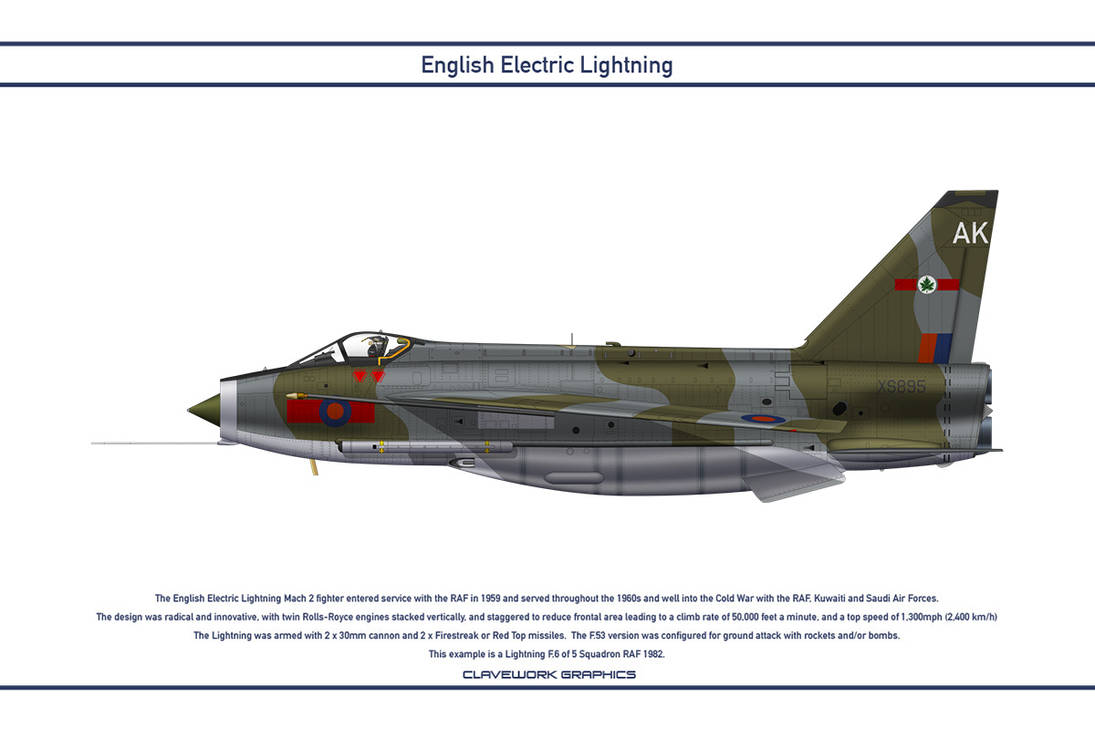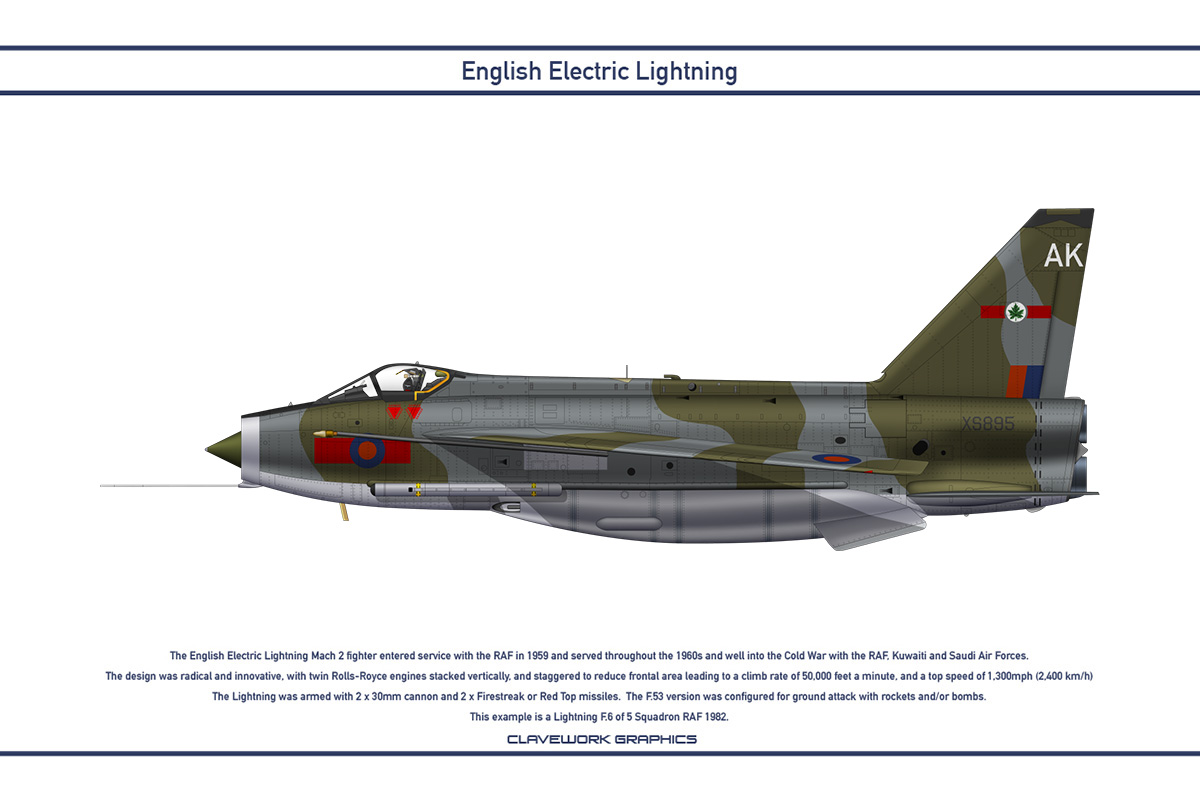 Watch
The English Electric Lightning Mach 2 fighter entered service with the RAF in 1959 and served throughout the 1960s and well into the Cold War with the RAF, Kuwaiti and Saudi Air Forces.
The design was radical and innovative, with twin Rolls-Royce engines stacked vertically, and staggered to reduce frontal area leading to a climb rate of 50,000 feet a minute, and a top speed of 1,300mph (2,400 km/h)
The Lightning was armed with 2 x 30mm cannon and 2 x Firestreak or Red Top missiles. The F.53 version was configured for ground attack with rockets and/or bombs.
This example is a Lightning F.6 of 5 Squadron RAF 1982.


I always like seeing Lightnings in green and grey camouflage.

I was taken to the farewell airshow at RAF Binbrook when I was just a toddler.I don't remember the airshow much or seeing the Lightnings sadly.I recall it was a very wet day.
There were possibly a fair few green and grey lightnings about that day.
Reply

Very nice, I remember seeing Lightnings' fly at airshows as a kid in the early 80's. My hearing still hasn't recovered

Reply

Superb work.

Reply

Reply