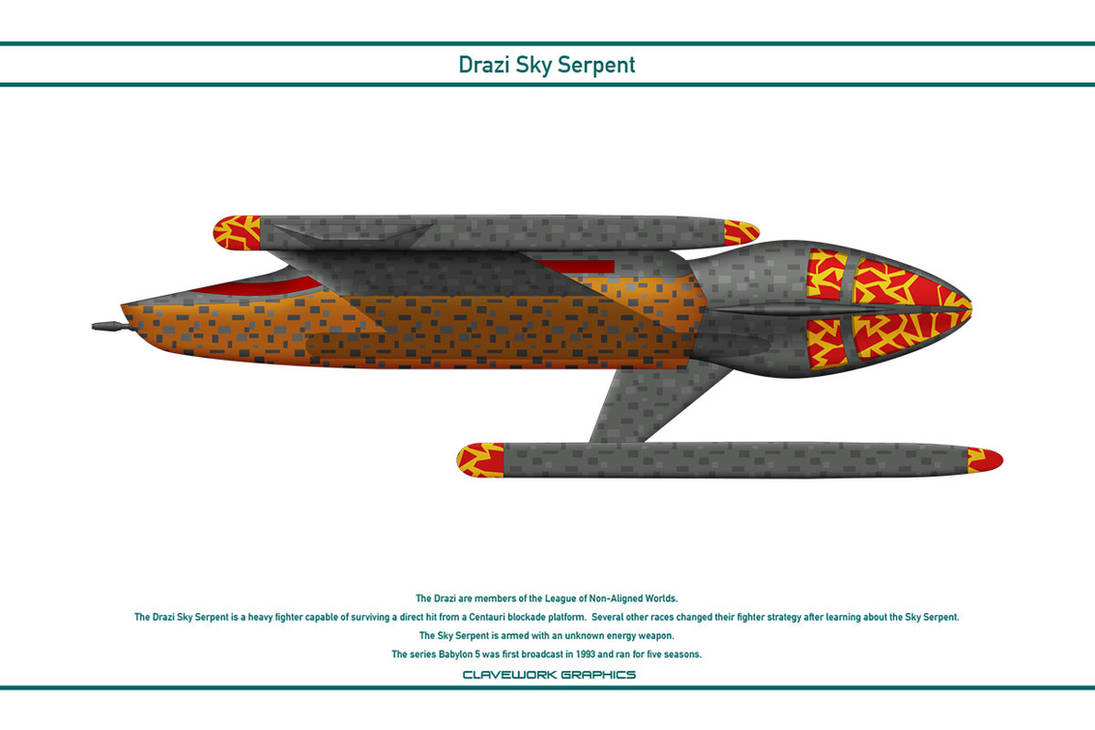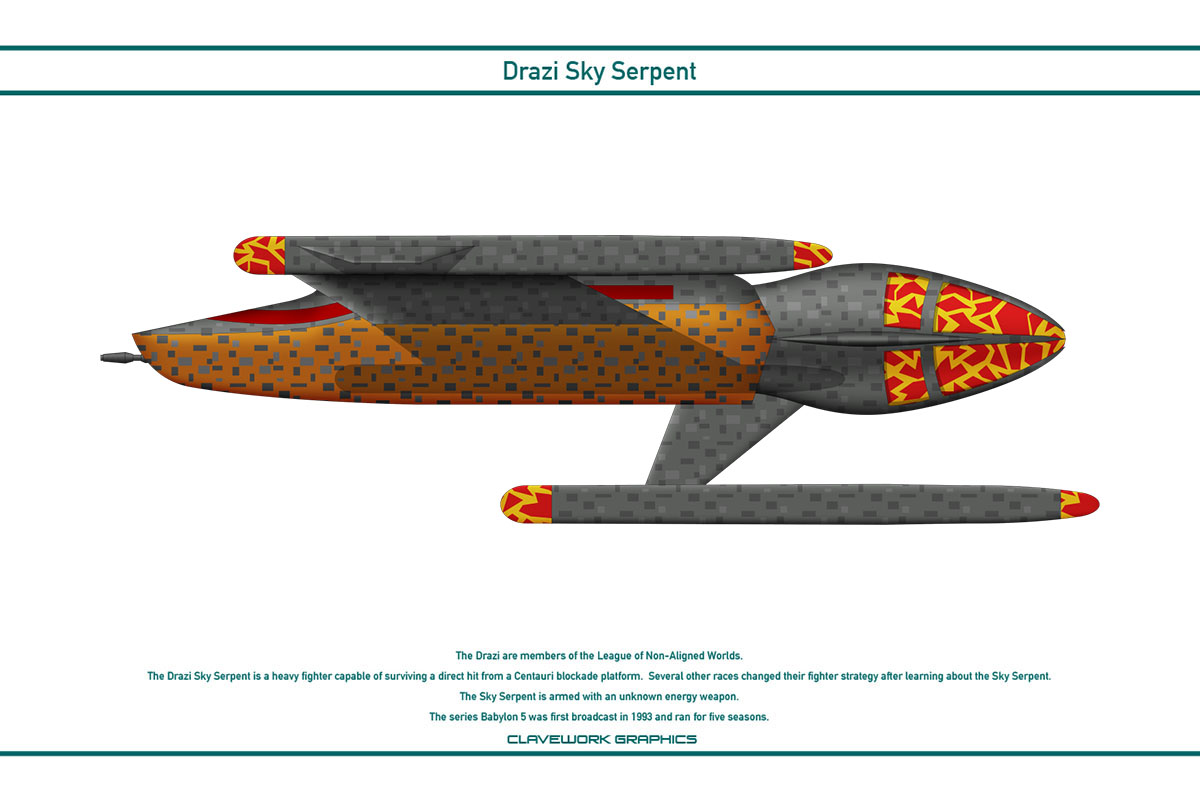 Watch
The Drazi are members of the League of Non-Aligned Worlds.

The Drazi Sky Serpent is a heavy fighter capable of surviving a direct hit from a Centauri blockade platform. Several other races changed their fighter strategy after learning about the Sky Serpent.

The Sky Serpent is armed with an unknown energy weapon.

The series Babylon 5 was first broadcast in 1993 and ran for five seasons.