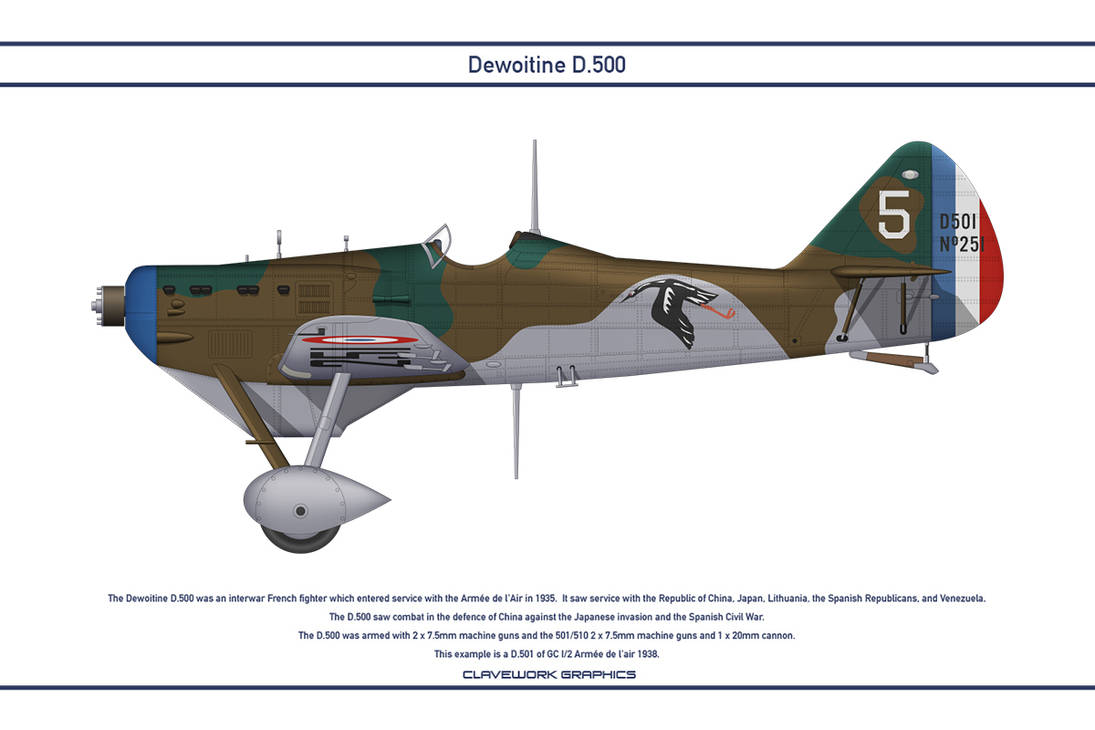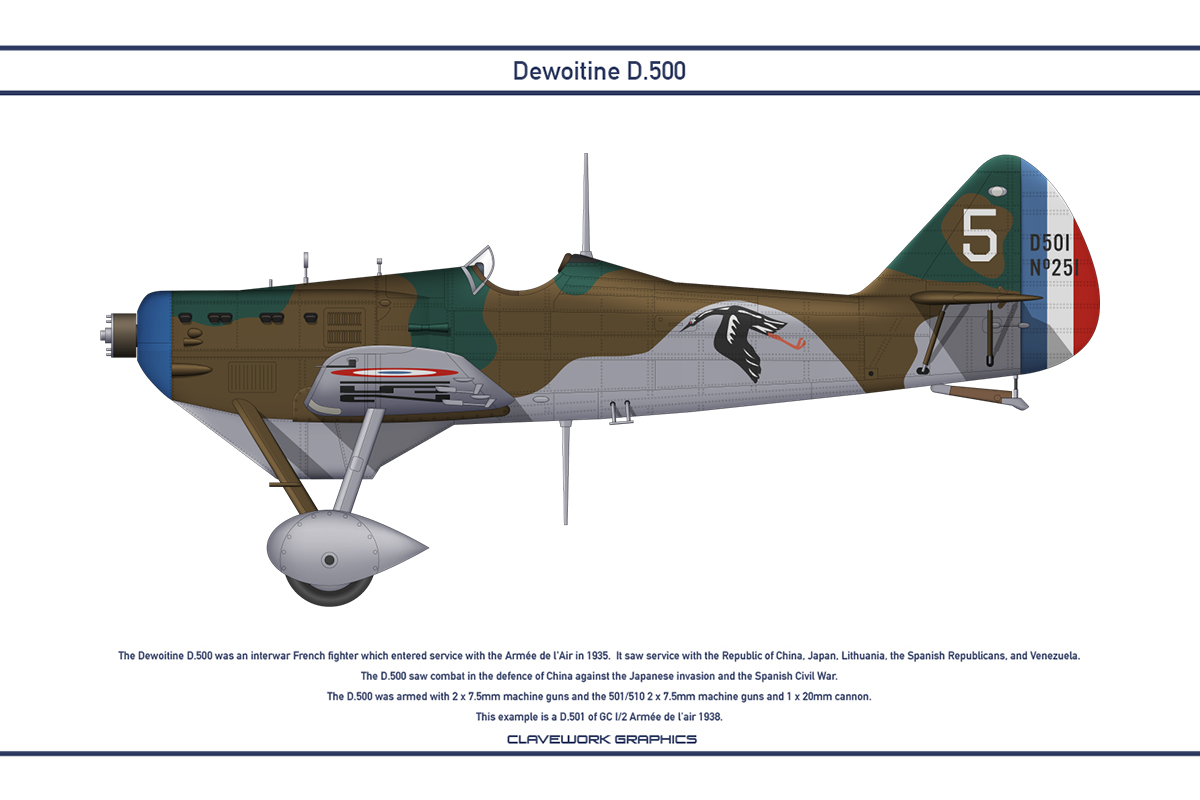 Watch
The Dewoitine D.500 was an interwar French fighter which entered service with the Armée de l'Air in 1935. It saw service with the Republic of China, Japan, Lithuania, the Spanish Republicans, and Venezuela.
The D.500 saw combat in the defence of China against the Japanese invasion and the Spanish Civil War.
The D.500 was armed with 2 x 7.5mm machine guns and the 501/510 2 x 7.5mm machine guns and 1 x 20mm cannon.
This example is a D.501 of GC I/2 Armée de l'air 1938.


D.500 was armed witch two 7,5 mm machine guns over the engine, and two machine guns under the wings.
D.501 was armed with one 20 mm cannon and two machine guns under the wings.

On Your drawing is D.501C1, not D.500C1, but with lack of underwing machine guns.
Reply

It's a bit vague - The original 500 had 2 x nose guns and OPTIONAL wing guns? But I can't deduce it 100%.... I have labeled it as a 501 on the drawing though....
Reply

Dewoitine D.500C1 (chasseur monoplace) has Hispano-Suiza 12Xbrs engine, two machine guns Vickers or Darne over the engine and two additional machine guns Darne in small underwing nacelles. Two-blade propeller with spinner. It is not clear, if all 101 (or 98) aircrafts has four machine guns.

D.501C1 were re-engined, with HS 12Xcrs. Armed with one 20mm Hispano cannon between the engine cylinder banks firing through the propeller hub and two underwing-mounted machine guns. No machine guns in fuselge! Propeller without spinner.

And D.510C1, with new HS12 Ycrs engine, new tail fin, three-blade propeller, armed with Hispano cannon and two machine guns in fuselage.
Reply