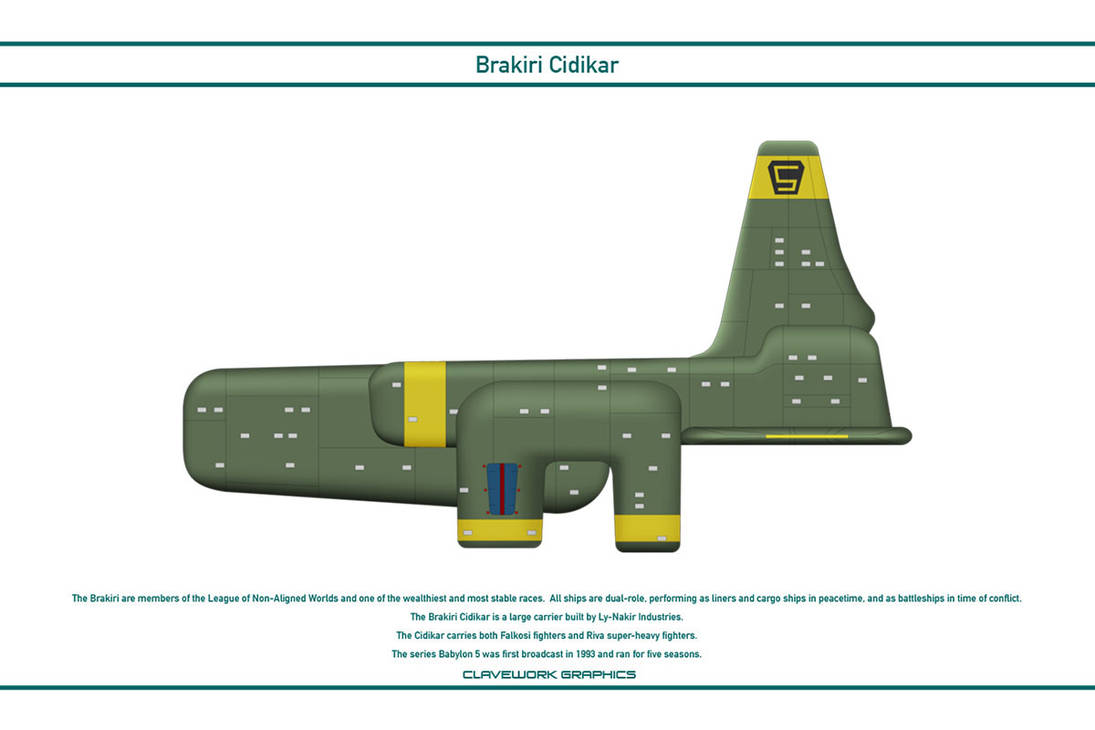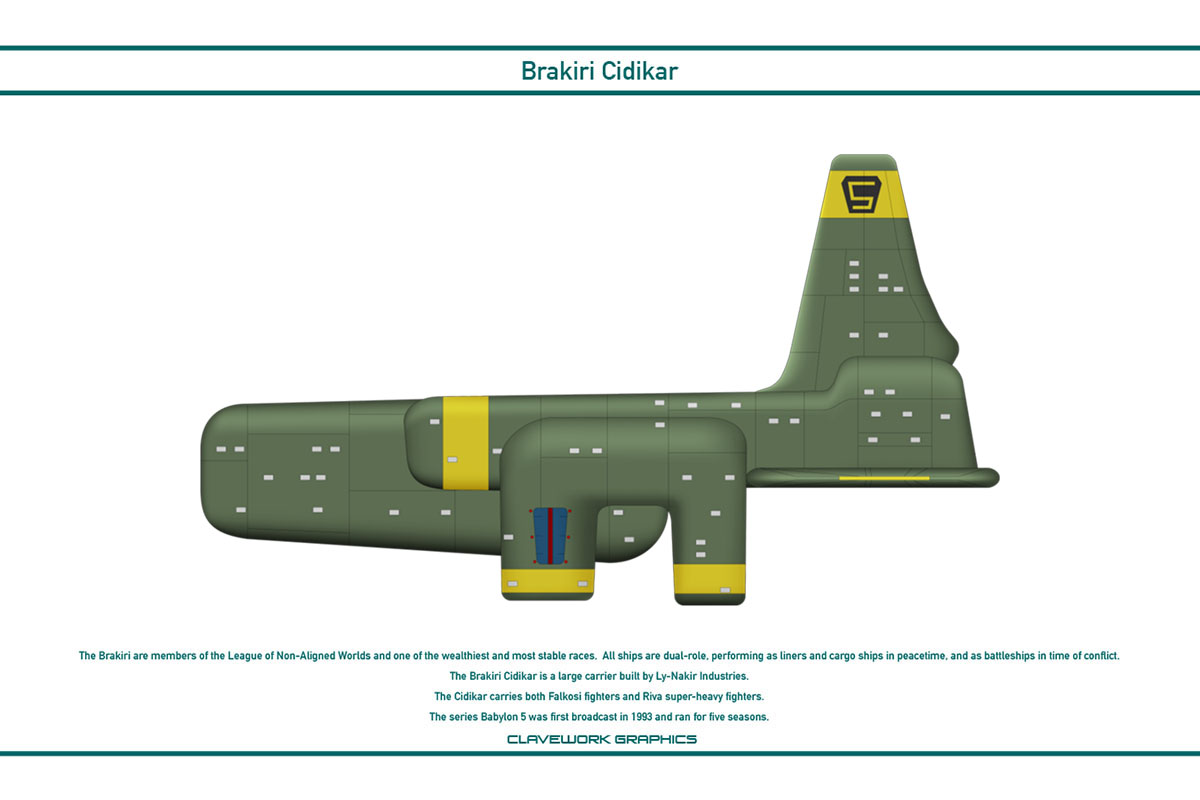 Watch
The Brakiri are members of the League of Non-Aligned Worlds and one of the wealthiest and most stable races. All ships are dual-role, performing as liners and cargo ships in peacetime, and as battleships in time of conflict.

The Brakiri Cidikar is a large carrier built by Ly-Nakir Industries.

The Cidikar carries both Falkosi fighters and Riva super-heavy fighters.

The series Babylon 5 was first broadcast in 1993 and ran for five seasons.

I know it is from Babylon 5, but I can't help it looking at that and thinking, does it look like it could have been a rejected concept design for Thunderbirds?

Reply

I see what you are saying - there is definitely a giant Thunderbird 2 vibe here...
Reply

It wouldn't surprise me if Thunderbird 2 was an inspiration. Babylon 5 gave shout outs to a lot of classic sci-fi series, particularly Blake's 7, so the visual effects and writing staff could certainly have been thinking of the Anderson series while coming up with ideas. IIRC JMS did mention watching Roberta Lee's Space Patrol as a child.
Reply

Reply