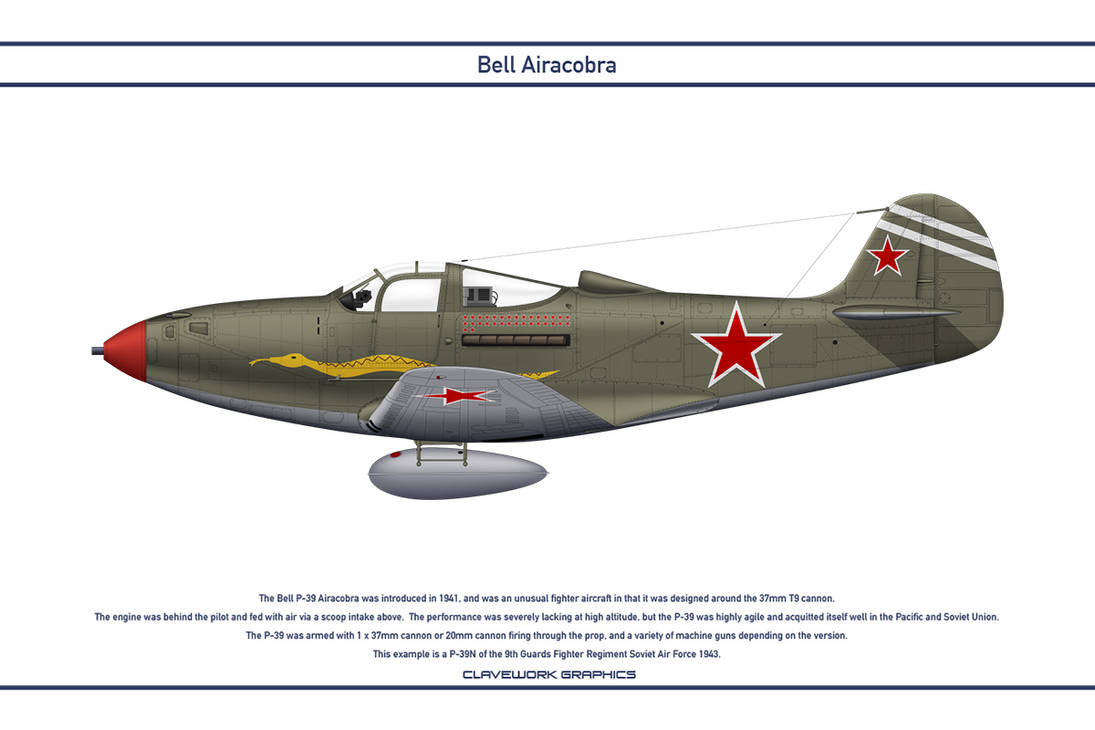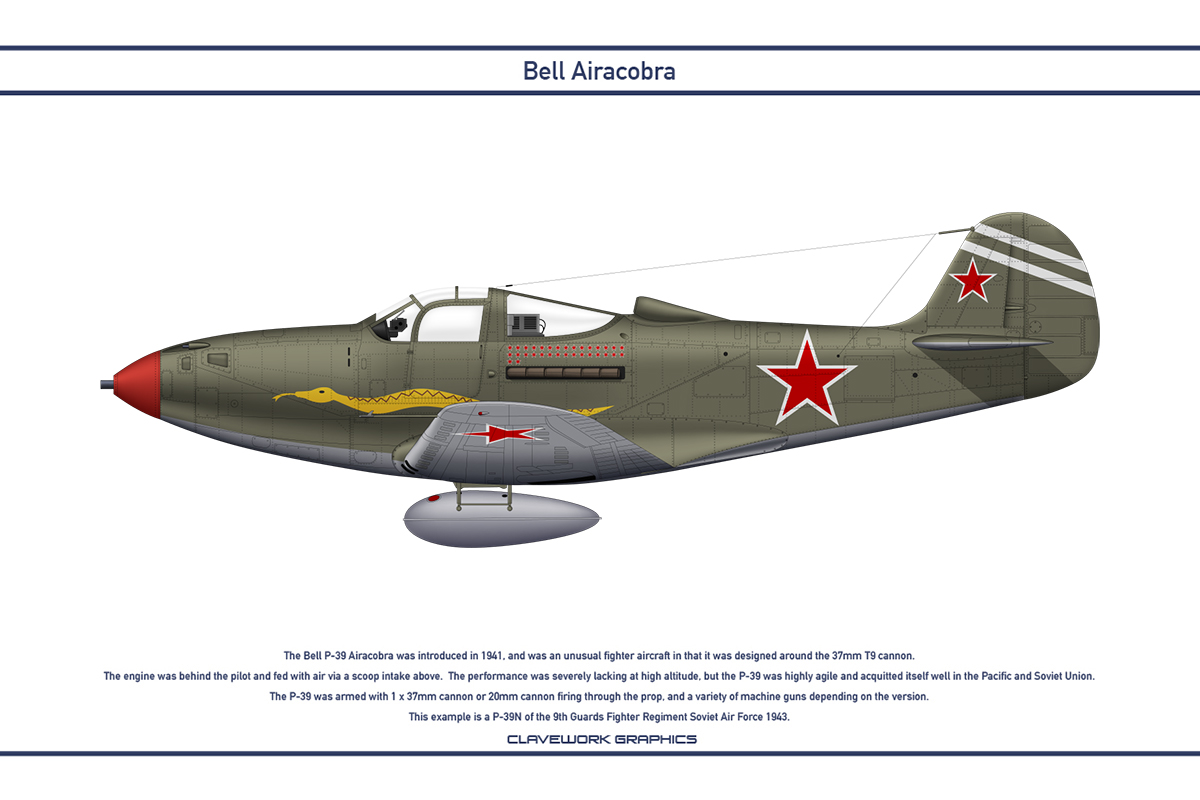 Watch
The Bell P-39 Airacobra was introduced in 1941, and was an unusual fighter aircraft in that it was designed around the 37mm T9 cannon.

The engine was behind the pilot and fed with air via a scoop intake above. The performance was severely lacking at high altitude, but the P-39 was highly agile and acquitted itself well in the Pacific and Soviet Union.

The P-39 was armed with 1 x 37mm cannon or 20mm cannon firing through the prop, and a variety of machine guns depending on the version.

This example is a P-39N of the 9th Guards Fighter Regiment Soviet Air Force 1943.

Believe or not, Soviet Ace Alexander Pokryshkin preferred this aircraft when he fought the Germans in WWII over any other aircraft the Soviet Union produced. In fact, he racked up more kills in this plane than any other fighter. He also, literally, rewrote the book on Soviet aerial combat doctrine.
Reply

It was very good at low level, and that big gun did not need many hits to bring down another fighter.
Reply

Excellent job, instant fave

The stars must have been a pain though?
Reply

Damn! Also highly succesful from the look of it 0_o
Reply

Lol yeah, that's Aleksandr Pokryshkin's P-39 with 59 kills
Reply

you are not right now

this is Grigoriy Andreevich Rechkalov's plane. (56 kills)
РГА (RGA) on hull - his initials
Aleksandr Pokryshkin's P-39 has number 100 on it
Reply

He had his initials on his plane? Now THAT's what I call propaganda

Reply

During WWII in the RAF, if you were a Wing Commander or higher and were still flying you could have your initials on your plane
Reply

Oh yeah, I forgot - "DB for Douglas Bader".
Reply

yes... Rechkalov was very cool guy!
Reply