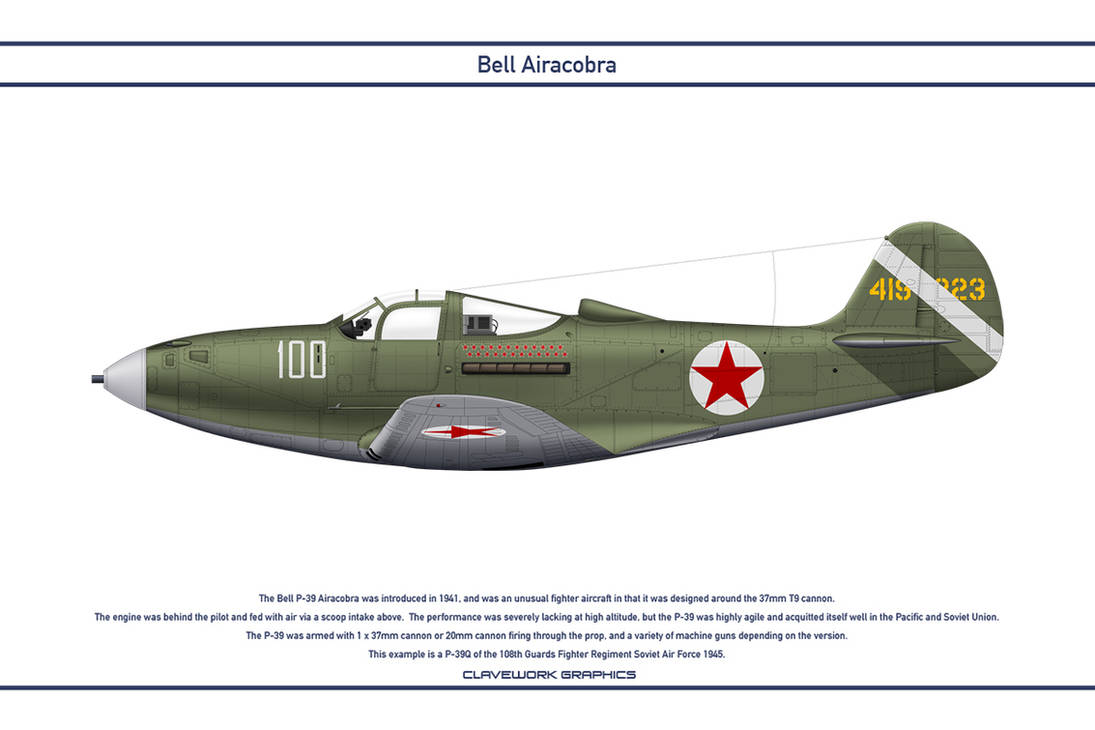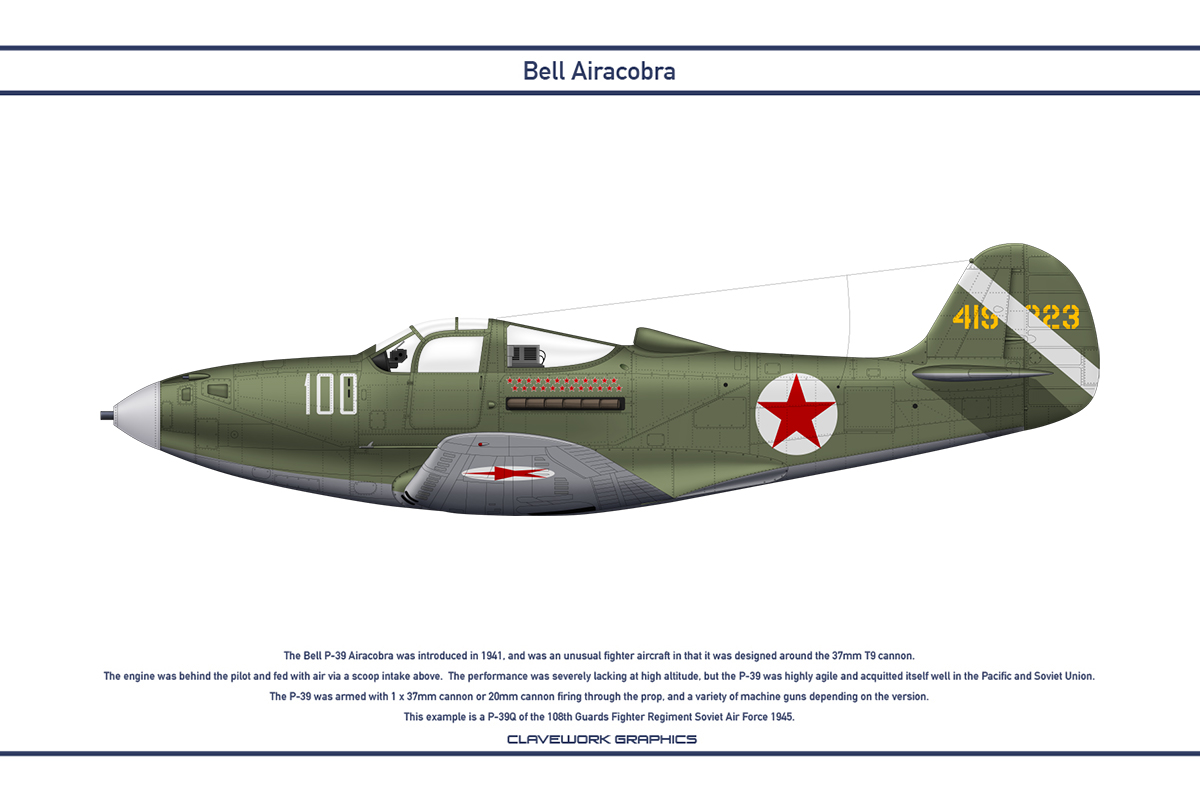 Watch
The Bell P-39 Airacobra was introduced in 1941, and was an unusual fighter aircraft in that it was designed around the 37mm T9 cannon.

The engine was behind the pilot and fed with air via a scoop intake above. The performance was severely lacking at high altitude, but the P-39 was highly agile and acquitted itself well in the Pacific and Soviet Union.

The P-39 was armed with 1 x 37mm cannon or 20mm cannon firing through the prop, and a variety of machine guns depending on the version.

This example is a P-39Q of the 108th Guards Fighter Regiment Soviet Air Force 1945.

These guys seem kind of succesful in downing planes, judging from the score marks. I think that's quite an achievement since the 37mm cannon fired at a slow rate and its grenades traveled slower, too. It looks more suited to ground attack roles... My guess is they used the other two nose cannon primaly in dogfights?
Reply

I don't think the fire rate was an issue, I mean you probably only needed one or two hits to knock out another plane with shells that size...
Reply