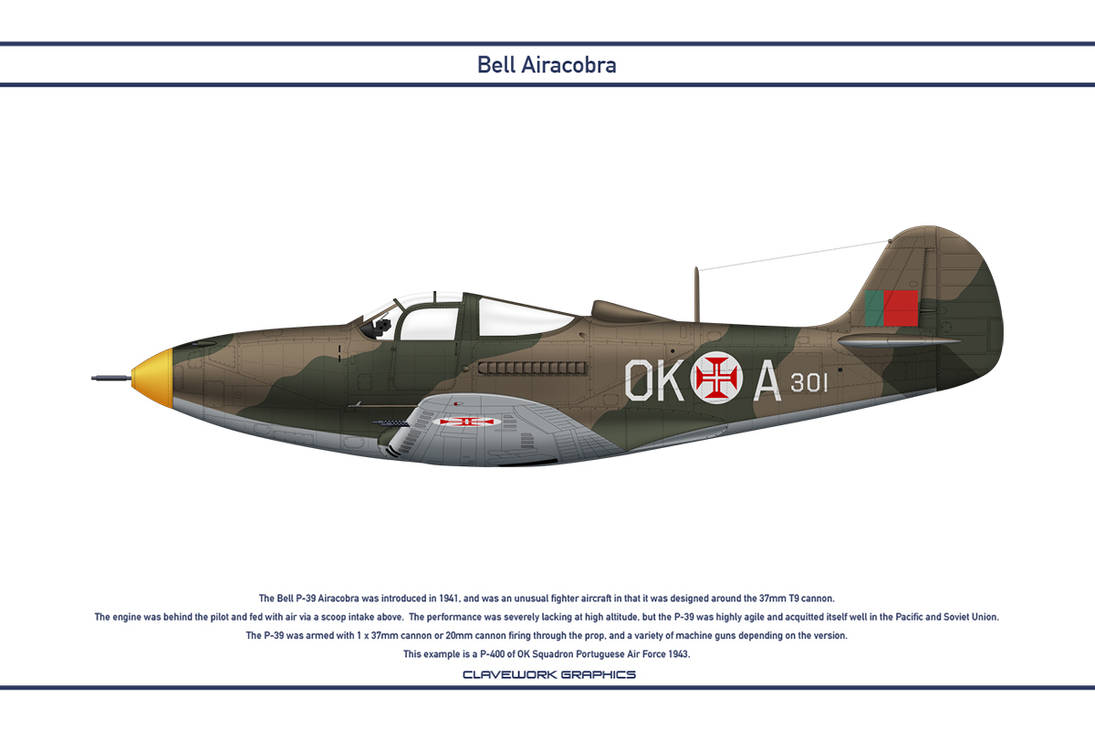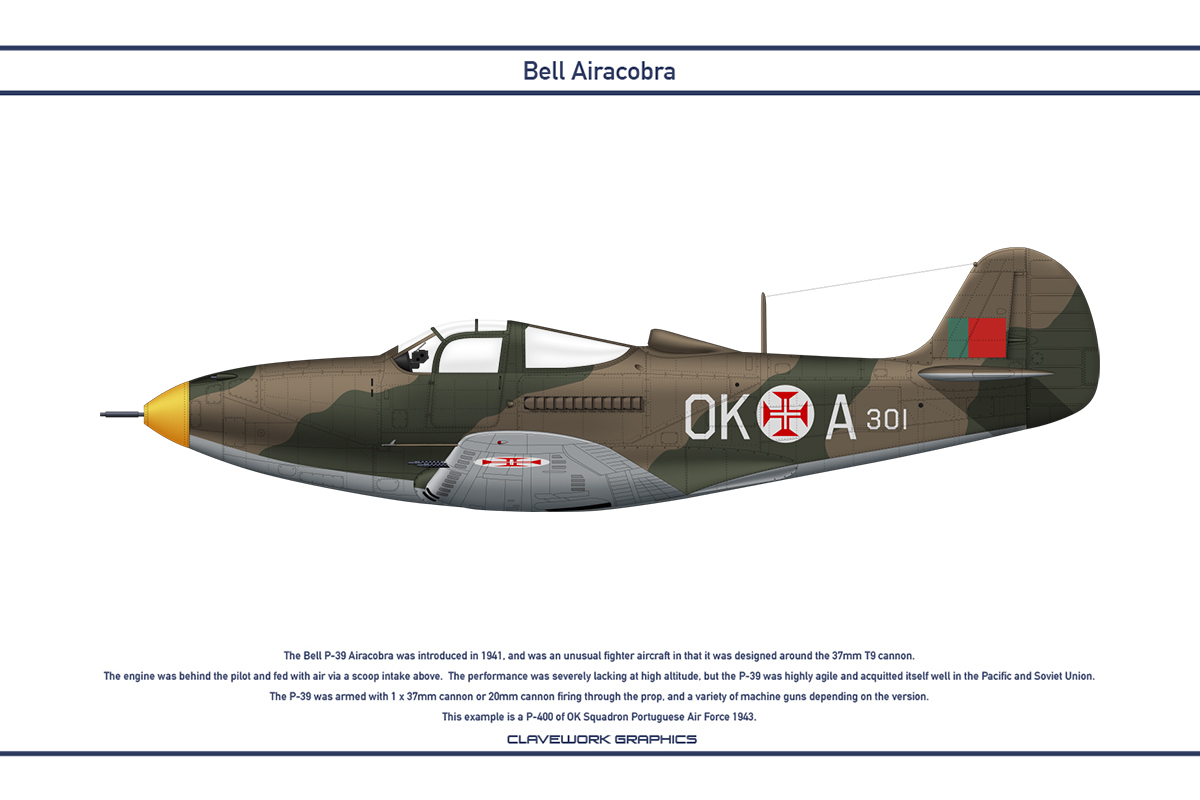 Watch
The Bell P-39 Airacobra was introduced in 1941, and was an unusual fighter aircraft in that it was designed around the 37mm T9 cannon.
The engine was behind the pilot and fed with air via a scoop intake above. The performance was severely lacking at high altitude, but the P-39 was highly agile and acquitted itself well in the Pacific and Soviet Union.
The P-39 was armed with 1 x 37mm cannon or 20mm cannon firing through the prop, and a variety of machine guns depending on the version.
This example is a P-400 of OK Squadron Portuguese Air Force 1943.


Awesome details.

Reply

The Wright Field boys took out the supercharger and killed a lot of our pilots. The P-63 is what it should have been. As you note, it notwithstanding did good work.
Reply