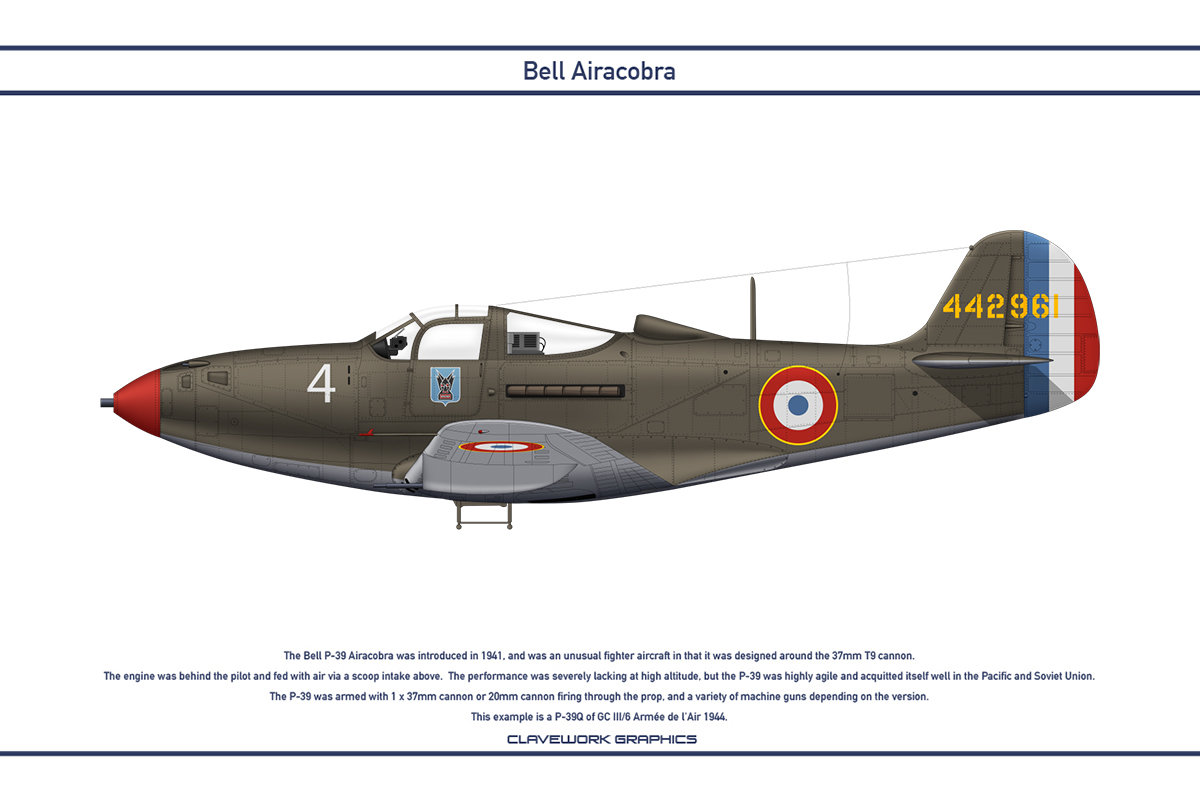 Watch
The Bell P-39 Airacobra was introduced in 1941, and was an unusual fighter aircraft in that it was designed around the 37mm T9 cannon.

The engine was behind the pilot and fed with air via a scoop intake above. The performance was severely lacking at high altitude, but the P-39 was highly agile and acquitted itself well in the Pacific and Soviet Union.

The P-39 was armed with 1 x 37mm cannon or 20mm cannon firing through the prop, and a variety of machine guns depending on the version.

This example is a P-39Q of the GC III/6 Armée de l'Air 1944.

Great ! I think there is an error in the inscription in the picture, though. It start with "The Messerschmitt Bf-1 The Bell P-39..."

Keep un this magnificent work !
Reply

Wow - how did I (or anyone else) not see that stray bit of text in the last two and a half years!

Ah well, time to do some editing... and thanks!

Reply

i thought P-39 only use by USSR nice work
Reply

Reply

Your only one digit away from a P-38!
Reply

You will never give up!

Reply

NB: Check the Scraps for closer views of the markings...
Reply

All these are very cool. Well done.
Reply