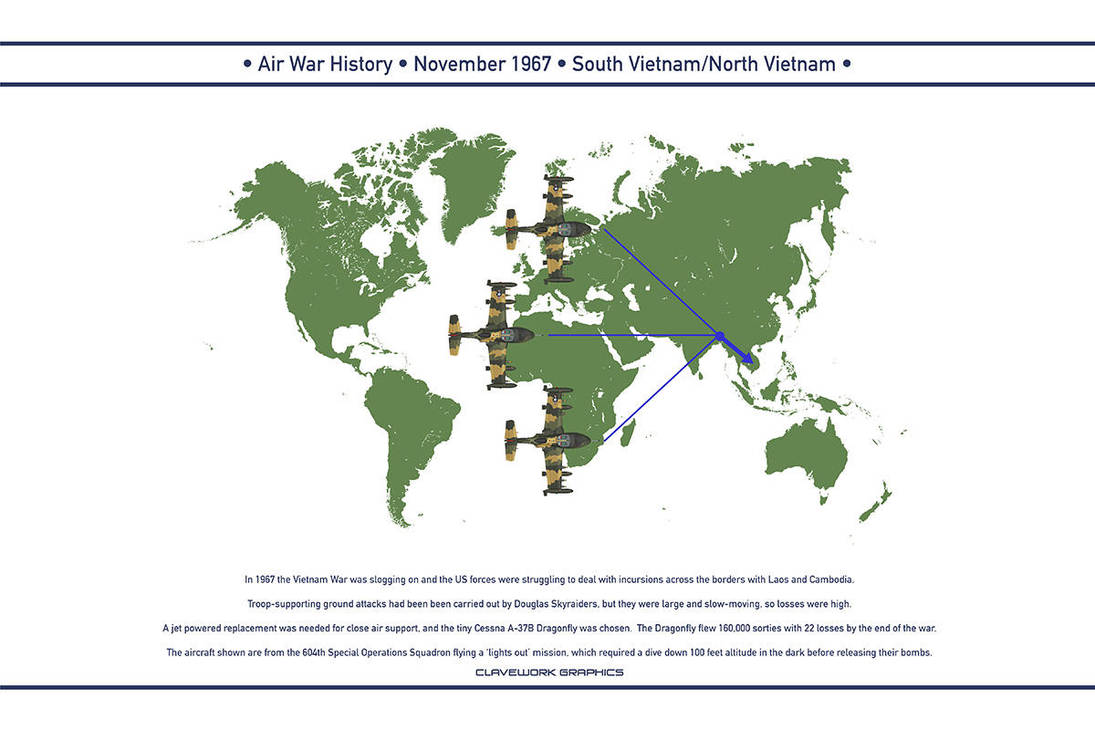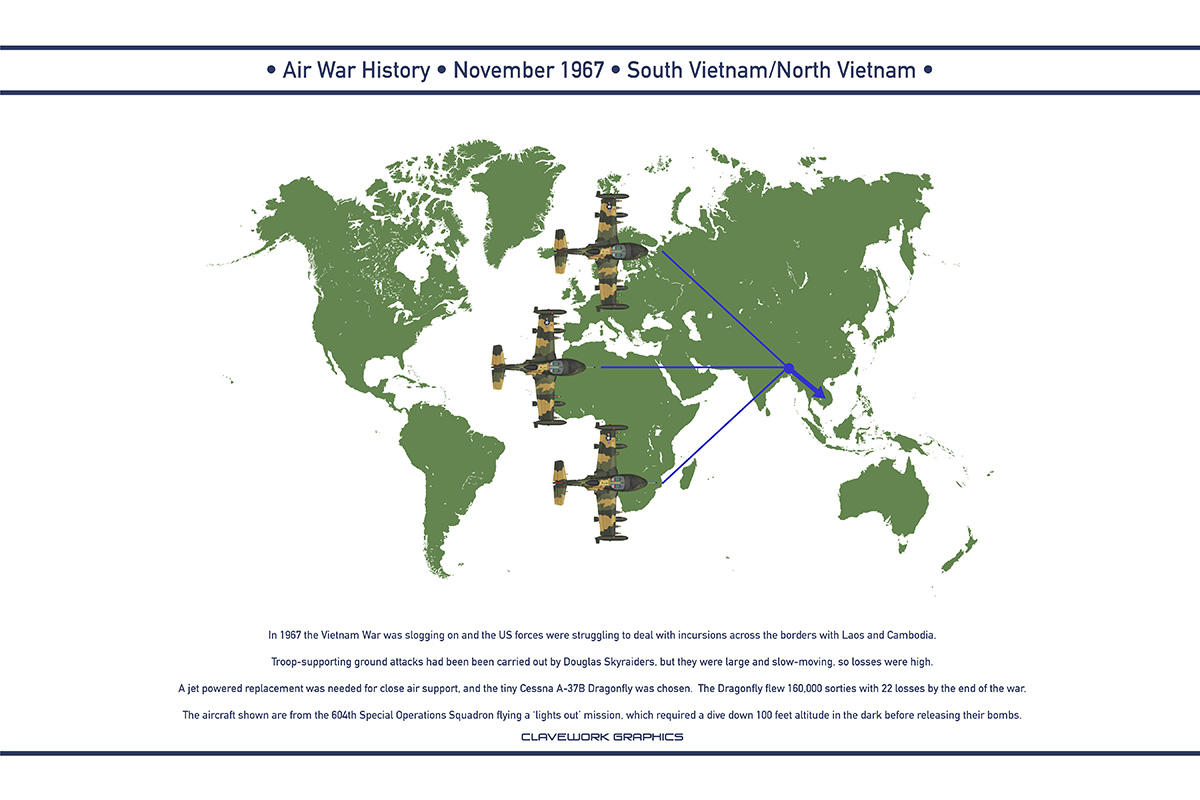 Watch
In 1967 the Vietnam War was slogging on and the US forces were struggling to deal with incursions across the borders with Laos and Cambodia.

Troop-supporting ground attacks had been been carried out by Douglas Skyraiders, but they were large and slow-moving, so losses were high.

A jet powered replacement was needed for close air support, and the tiny Cessna A-37B Dragonfly was chosen. The Dragonfly flew 160,000 sorties with 22 losses by the end of the war.

The aircraft shown are from the 604th Special Operations Squadron flying a 'lights out' mission, which required a dive down 100 feet altitude in the dark before releasing their bombs.